Novel Method of Synthesis of 5''-Phosphate 2'-O-ribosyl-ribonucleosides and Their 3'-Phosphoramidites
Institute of Bioorganic Chemistry, Polish Academy of Sciences, Noskowskiego 12/14, Poznan PL-61704, Poland
*
Author to whom correspondence should be addressed.
Received: 27 September 2013 / Revised: 23 November 2013 / Accepted: 25 November 2013 / Published: 29 November 2013
Abstract
Synthesis of 5''-phosphate 2'-
O
-ribosylribonucleosides [
Nr(p)
] of four common ribonucleosides, and 3'-phosphoramidites of 5''-phosphate 2'-
O
-ribosyladenosine and 2'-
O
-ribosylguanosine using the
H-
phosphonate chemistry is described. An additional ring protected by benzoyl groups was incorporated into the main ribosyl ring in the reaction with 1-
O
-acetyl-2,3,5-tri-
O
-benzoyl-
β
-d-ribofuranose in the presence of SnCl
4
. The obtained 2'-
O
-ribosylribonucleosides (
Nr
) were applied in the subsequent transformations with selective deprotection. Ethanolamine was applied as a very convenient reagent for selective removal of benzoyl groups. Additionally, the tetraisopropyldisiloxane-1,3-diyl (TIPDSi) group was found to be stable under these deprotection conditions. Thus, the selectively deprotected 5''-hydroxyl group of
Nr
was transformed into an
H-
phosphonate monoester which was found to be stable under the following conditions: the removal of the TIPDSi group with triethylammonium fluoride and the dimethoxytritylation of the 5''-hydroxyl function. The 5''-
H-
phosphonate of
Nr
precursors was easily transformed to the corresponding dicyanoethyl 5''-
O
-phosphotriesters before phosphitylation, which gave 3'-phosphoramidite units of
Nr(p)
in high yield. The derived phosphoramidite units were used in an automated oligonucleotide synthesizer to produce dimer
Ar(p)T
via the phosphoramidite approach. The obtained products were fully deprotected under standard deprotection conditions giving dimers with a 5''-phosphate monoester function. Application of an alkaline phosphatase to prove the presence of an additional phosphate group was described.
View Full-Text
►

▼

Figures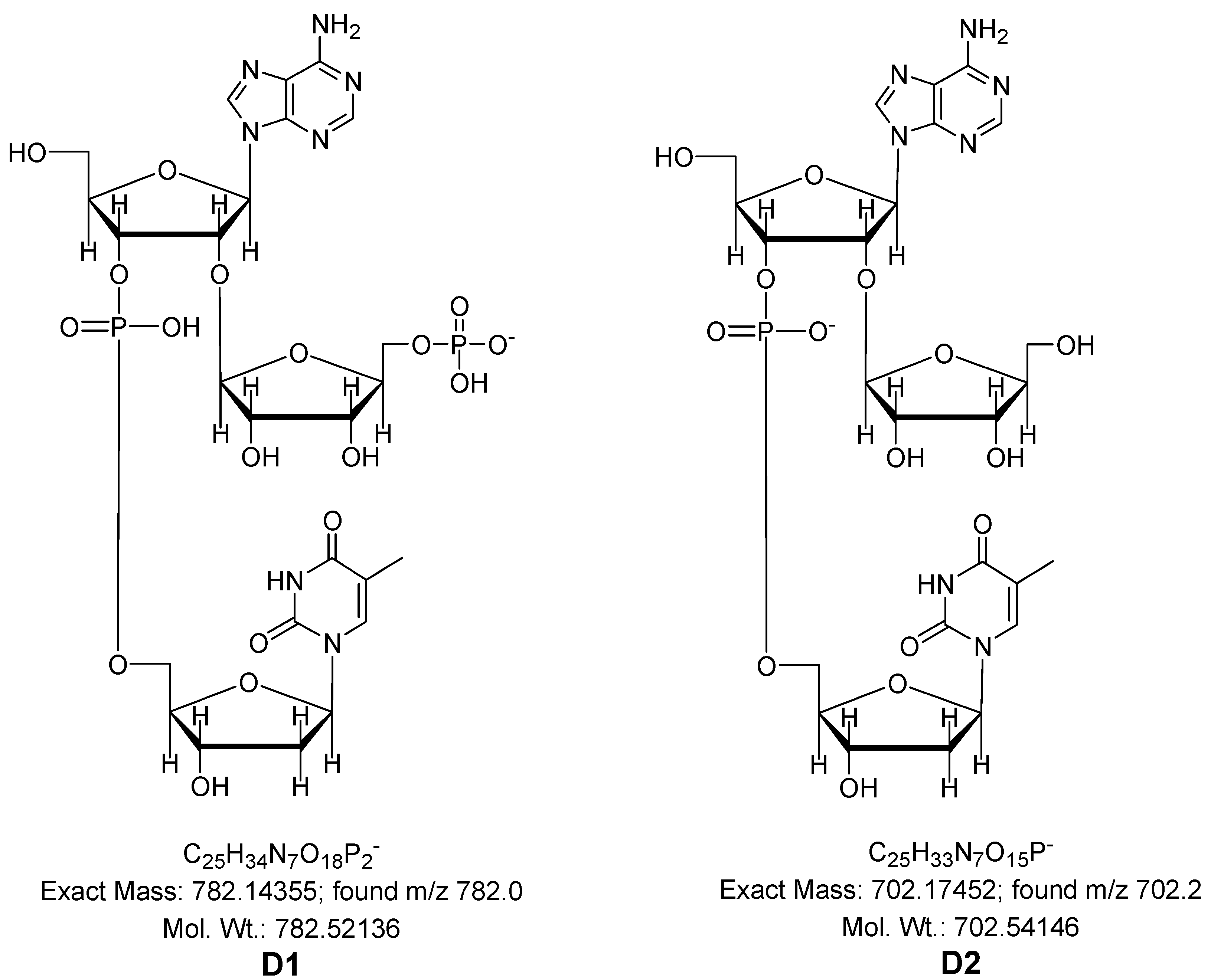 Figure 1
Share & Cite This Article
MDPI and ACS Style
Chmielewski, M.K.; Markiewicz, W.T. Novel Method of Synthesis of 5''-Phosphate 2'-O-ribosyl-ribonucleosides and Their 3'-Phosphoramidites. Molecules 2013, 18, 14780-14796.
Related Articles
Comments
[Return to top]