Transition Metal Complexes and Radical Anion Salts of 1,10-Phenanthroline Derivatives Annulated with a 1,2,5-Tiadiazole and 1,2,5-Tiadiazole 1,1-Dioxide Moiety: Multidimensional Crystal Structures and Various Magnetic Properties
Department of Chemistry & Research Center for Materials Science, Nagoya University, Furo-cho, Chikusa, Nagoya 464-8602, Japan
*
Author to whom correspondence should be addressed.
Received: 8 November 2013 / Revised: 26 December 2013 / Accepted: 27 December 2013 / Published: 7 January 2014
Abstract
Advances in the molecular variety and the elucidation of the physical properties of 1,10-phenanthroline annulated with 1,2,5-thiadiazole and 1,2,5-thiadiazole 1,1-dioxide moieties have been achieved, and are described herein. A 1,2,5-thiadiazole compound, [1,2,5]thiadiazolo[3,4-
f
][1,10]phenanthroline (tdap), was used as a ligand to create multidimensional network structures based on S•••S and S•••N intermolecular interactions. A 1,2,5-thiadiazole 1,1-dioxide compound, [1,2,5] thiadiazolo[3,4-
f
][1,10]phenanthroline, 1,1-dioxide (tdapO
2
), was designed to create a stable radical anion, as well as good network structures. Single crystal X-ray structure analyses revealed that transition metal complexes of tdap, and radical anion salts of tdapO
2
formed multidimensional network structures, as expected. Two kinds of tdap iron complexes, namely [Fe(tdap)
2
(NCS)
2
] and [Fe(tdap)
2
(NCS)
2
]•MeCN exhibited spin crossover transitions, and their transition temperatures showed a difference of 150 K, despite their similar molecular structures. Magnetic measurements for the tdapO
2
radical anion salts revealed that the magnetic coupling constants between neighboring radical species vary from strongly antiferromagnetic (
J
= −320 K) to ferromagnetic (
J
= 24 K), reflecting the differences in their π overlap motifs.
View Full-Text
►

▼

Figures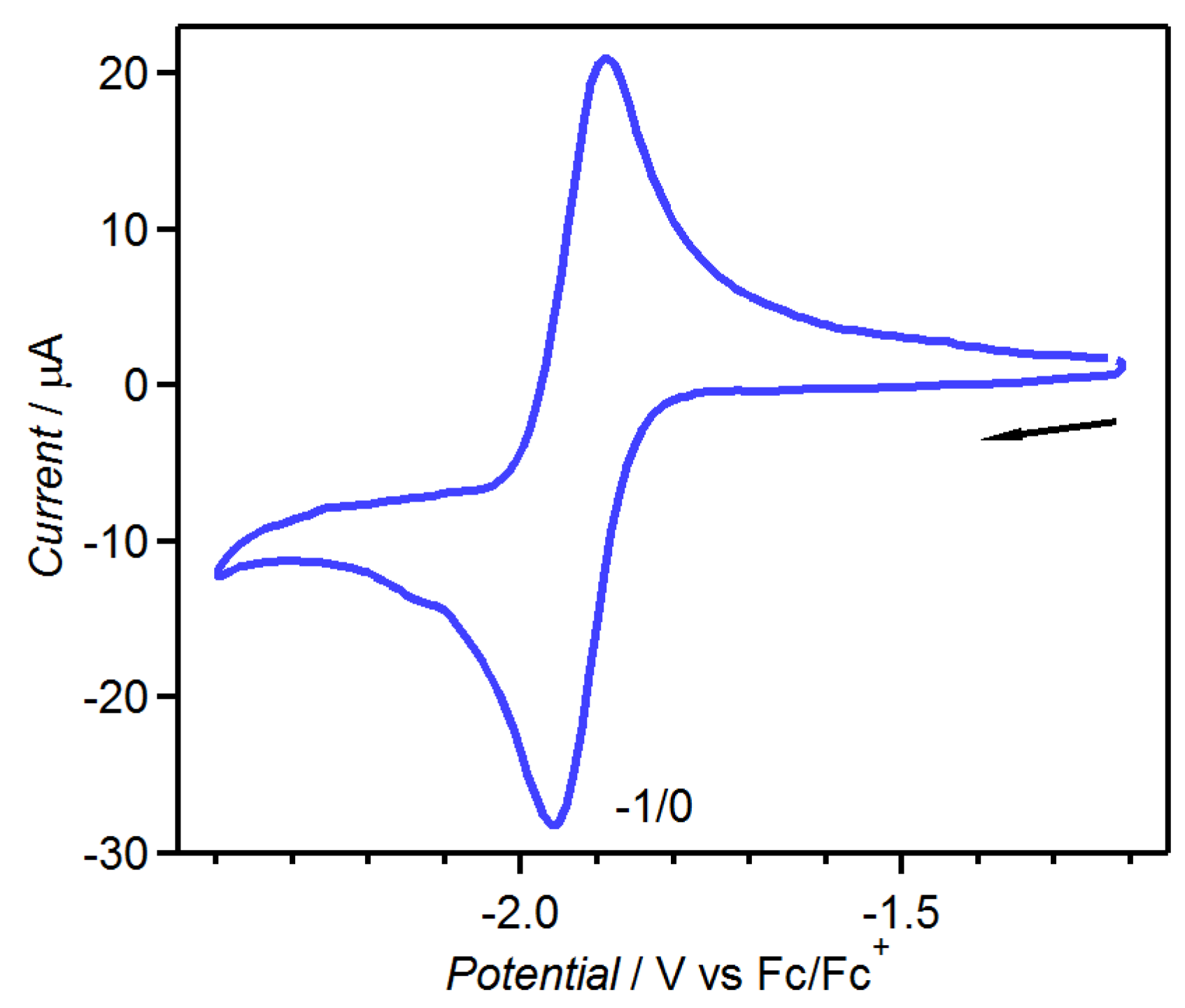 Figure 1
Share & Cite This Article
MDPI and ACS Style
Shuku, Y.; Awaga, K. Transition Metal Complexes and Radical Anion Salts of 1,10-Phenanthroline Derivatives Annulated with a 1,2,5-Tiadiazole and 1,2,5-Tiadiazole 1,1-Dioxide Moiety: Multidimensional Crystal Structures and Various Magnetic Properties. Molecules 2014, 19, 609-640.
Related Articles
Comments
[Return to top]