Myricetin Protects Cells against Oxidative Stress-Induced Apoptosis via Regulation of PI3K/Akt and MAPK Signaling Pathways
1
School of Medicine and Applied Radiological Science Research Institute, Jeju National University, Jeju 690-756, Korea
2
College of Pharmacy, Seoul National University, Seoul 110-460, Korea
3
College of Pharmacy, Seoul National University, Seoul 151-742, Korea
*
Author to whom correspondence should be addressed.
Received: 13 September 2010 / Revised: 25 September 2010 / Accepted: 29 October 2010 / Published: 2 November 2010
Abstract
Recently, we demonstrated that myricetin exhibits cytoprotective effects against H
2
O
2
-induced cell damage via its antioxidant properties. In the present study, myricetin was found to inhibit H
2
O
2
-induced apoptosis in Chinese hamster lung fibroblast (V79-4) cells, as shown by decreased apoptotic bodies, nuclear fragmentation, sub-G
1
cell population, and disruption of mitochondrial membrane potential (D
ym
), which are increased in H
2
O
2
-treated cells. Western blot data showed that in H
2
O
2
-treated cells, myricetin increased the level of Bcl-2, which is an anti-apoptotic factor, and decreased the levels of Bax, active caspase-9 and -3, which are pro-apoptotic factors. And myricetin inhibited release of cytochrome c from mitochondria to cytosol in H
2
O
2
-treated cells. Myricetin-induced survival correlated with Akt activity, and the rescue of cells by myricetin treatment against H
2
O
2
-induced apoptosis was inhibited by the specific PI3K (phosphoinositol-3-kinase) inhibitor. Myricetin-mediated survival also inhibited the activation of p38 mitogen activated protein kinase (MAPK) and c-Jun
N
-terminal kinase (JNK), which are members of MAPK. Our studies suggest that myricetin prevents oxidative stress-induced apoptosis via regulation of PI3K/Akt and MAPK signaling pathways.
View Full-Text
►

▼

Figures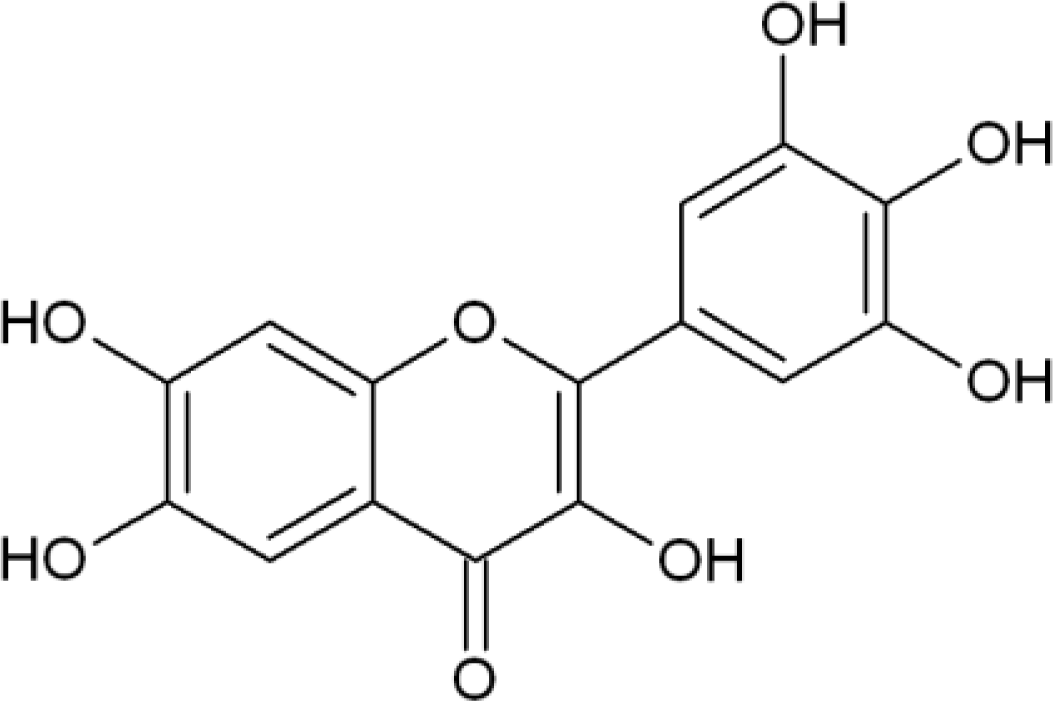 Share & Cite This Article
MDPI and ACS Style
Kang, K.A.; Wang, Z.H.; Zhang, R.; Piao, M.J.; Kim, K.C.; Kang, S.S.; Kim, Y.W.; Lee, J.; Park, D.; Hyun, J.W. Myricetin Protects Cells against Oxidative Stress-Induced Apoptosis via Regulation of PI3K/Akt and MAPK Signaling Pathways. Int. J. Mol. Sci. 2010, 11, 4348-4360.
Related Articles
Comments
[Return to top]