Molecular Characterization and Expression Pattern of Tripartite Motif Protein 39 in Gallus gallus with a Complete PRY/SPRY Domain
1
College of Food Sciences, China Agricultural University, Beijing 100080, China
2
Key Laboratory for Feed Biotechnology of the Ministry of Agriculture, Feed Research Institute, Chinese Academy of Agricultural Sciences, Beijing 100081, China
*
Authors to whom correspondence should be addressed.
Received: 15 April 2011 / Revised: 4 May 2011 / Accepted: 1 June 2011 / Published: 9 June 2011
Abstract
Members of tripartite motif (TRIM) proteins in mammals play important roles in multiple cellular processes in the immune system. In the present study we have obtained the chicken TRIM39 with the insertion of a base A at position 1006 bp, compared to the sequence in the NCBI database (Accession No: NM 001006196), which made TRIM39 fulfill the TRIM rule of domain composition with both PRY, and SPRY domains. The open reading frame consisted of 1392 bp encoding 463 amino acid residues. The amino acid sequences of TRIM39 protein in mammals were highly similar (from 91.48% to 99.61%), while chicken TRIM39 had relatively low homology with mammals (from 29.2% to 39.59%). Real time RT-PCR indicated that the mRNA expression level of TRIM39 was the highest in spleen, with a lower expression in liver, brain, and lung, suggesting it might be an important protein participating in the immune system.
View Full-Text
►

▼

Figures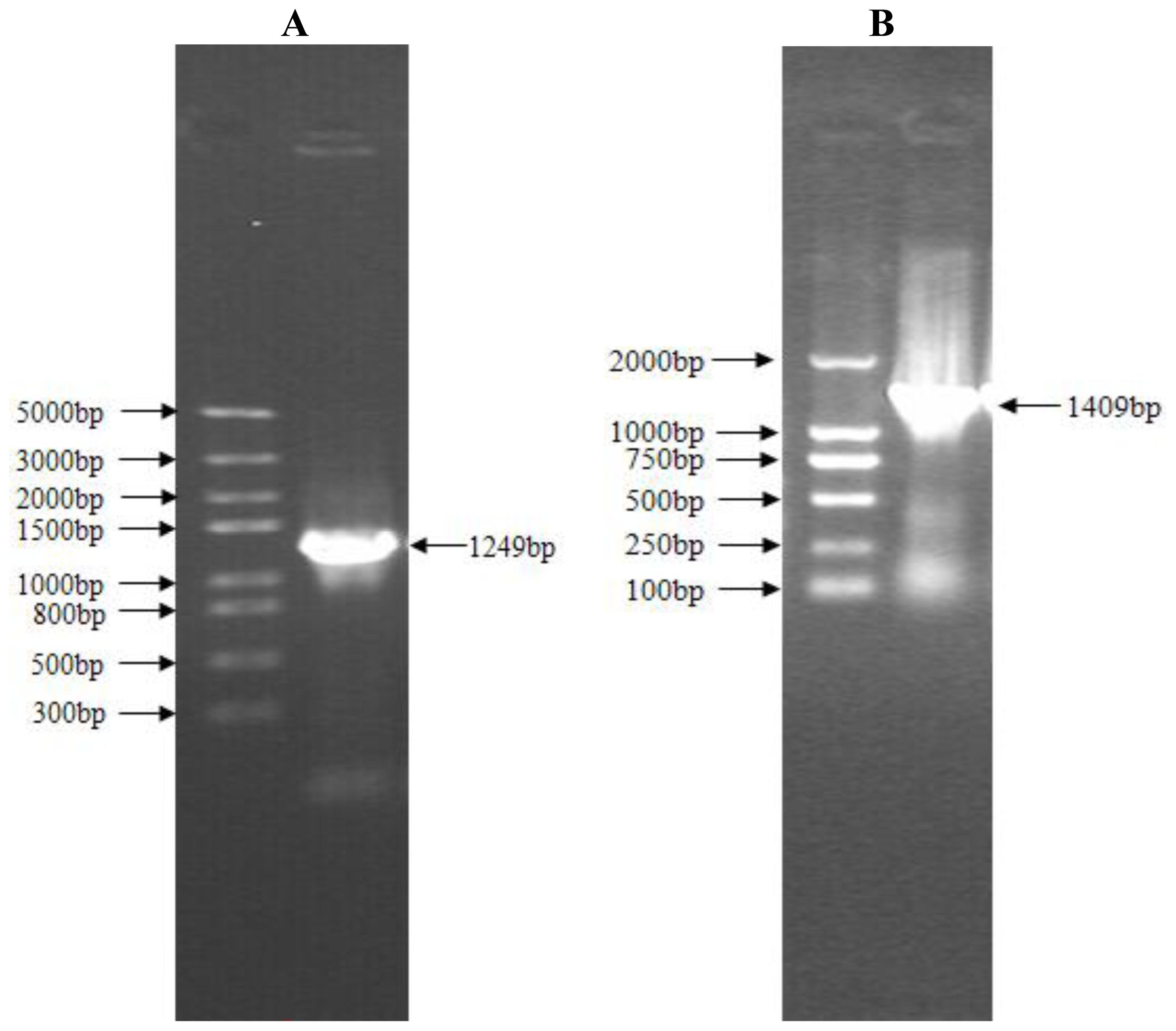 Share & Cite This Article
MDPI and ACS Style
Pan, C.; Zhao, H.; Shen, L.; Sheng, J. Molecular Characterization and Expression Pattern of Tripartite Motif Protein 39 in Gallus gallus with a Complete PRY/SPRY Domain. Int. J. Mol. Sci. 2011, 12, 3797-3809.
Related Articles
Comments
[Return to top]