Protection against Ischemia-Induced Oxidative Stress Conferred by Vagal Stimulation in the Rat Heart: Involvement of the AMPK-PKC Pathway
Department of Pharmacology, College of Medicine, Xi'an Jiaotong University, Xi'an 710061, China
*
Author to whom correspondence should be addressed.
Received: 21 September 2012 / Revised: 23 October 2012 / Accepted: 29 October 2012 / Published: 5 November 2012
Abstract
Reactive oxygen species (ROS) production is an important mechanism in myocardial ischemia and nicotinamide adenine dinucleotide phosphate (NADPH) oxidase is one of major sources of ROS in the heart. Previous studies showed that vagus nerve stimulation (VNS) is beneficial in treating ischemic heart diseases. However, the effect of VNS on ROS production remains elusive. In this study, we investigated the role of VNS onischemia-induced ROS production. Our results demonstrated that VNS alleviated the myocardial injury, attenuated the cardiac dysfunction, reserved the antioxidant enzyme activity and inhibited the formation of ROS as evidenced by the decreased NADPH oxidase (Nox) activity and superoxide fluorescence intensity as well as the expression of p67phox, Rac1 and nitrotyrosine. Furthermore, VNS resulted in the phosphorylation and activation of adenosine monophosphate activated protein kinase (AMPK), which in turn led to an inactivation of Nox by protein kinase C (PKC); however, the phenomena were repressed by the administration of a muscarinic antagonist atropine. Taken together, these data indicate that VNS decreases ROS via AMPK-PKC-Nox pathway; this may have potential importance for the treatment of ischemic heart diseases.
View Full-Text
►

▼

Figures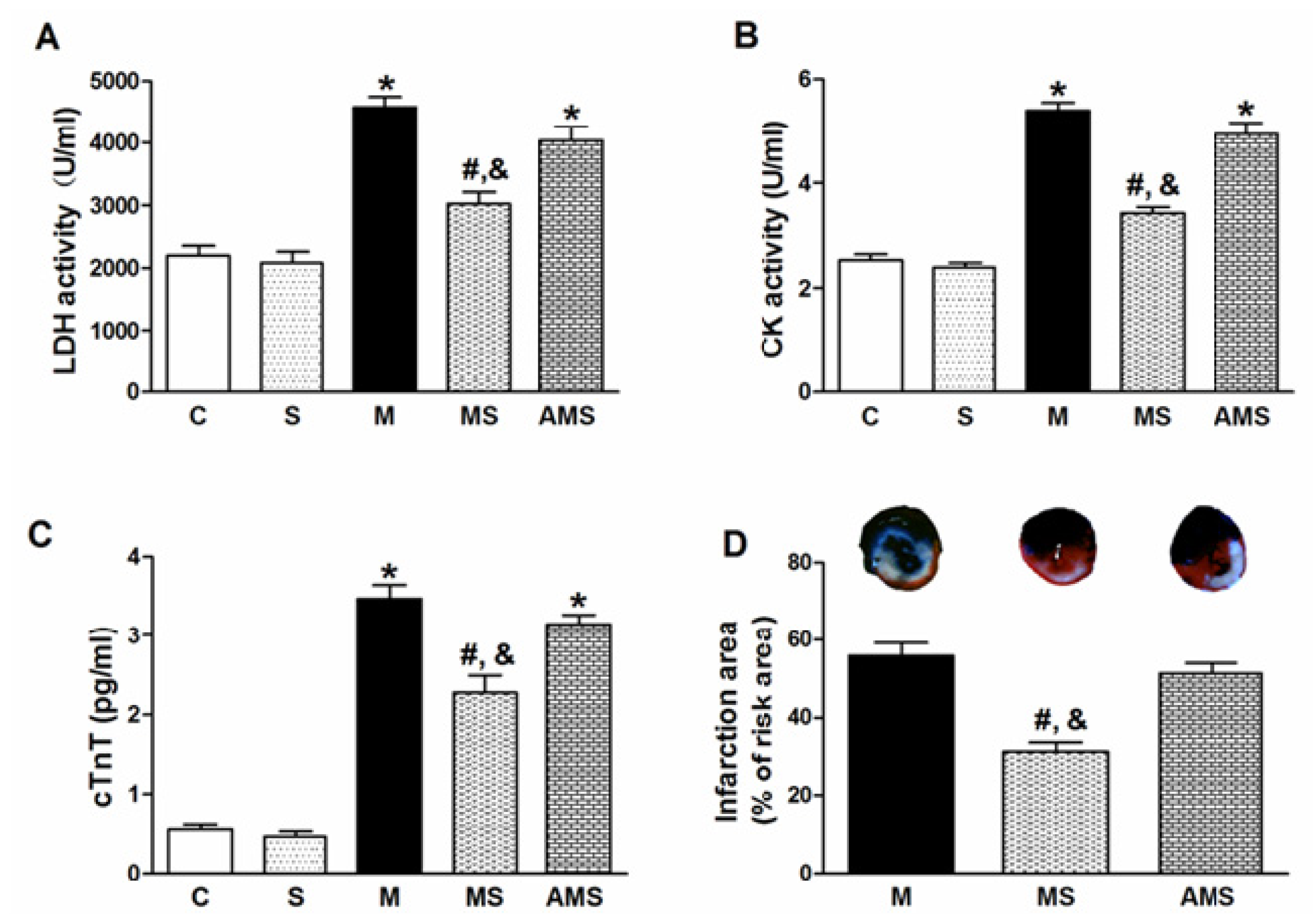 Share & Cite This Article
MDPI and ACS Style
Kong, S.-S.; Liu, J.-J.; Yu, X.-J.; Lu, Y.; Zang, W.-J. Protection against Ischemia-Induced Oxidative Stress Conferred by Vagal Stimulation in the Rat Heart: Involvement of the AMPK-PKC Pathway. Int. J. Mol. Sci. 2012, 13, 14311-14325.
Related Articles
Comments
[Return to top]