Use of Biotinylated Ubiquitin for Analysis of Rat Brain Mitochondrial Proteome and Interactome
1
Orekhovich Institute of Biomedical Chemistry, Russian Academy of Medical Sciences, 10 Pogodinskaya street, Moscow 119121, Russia
2
Moscow State University, Moscow, 119991, Russia
*
Author to whom correspondence should be addressed.
Received: 27 July 2012 / Revised: 22 August 2012 / Accepted: 3 September 2012 / Published: 14 September 2012
Abstract
Applicability of
in vitro
biotinylated ubiquitin for evaluation of endogenous ubiquitin conjugation and analysis of ubiquitin-associated protein-protein interactions has been investigated. Incubation of rat brain mitochondria with biotinylated ubiquitin followed by affinity chromatography on avidin-agarose, intensive washing, tryptic digestion of proteins bound to the affinity sorbent and their mass spectrometry analysis resulted in reliable identification of 50 proteins belonging to mitochondrial and extramitochondrial compartments. Since all these proteins were bound to avidin-agarose only after preincubation of the mitochondrial fraction with biotinylated ubiquitin, they could therefore be referred to as specifically bound proteins. A search for specific ubiquitination signature masses revealed several extramitochondrial and intramitochondrial ubiquitinated proteins representing about 20% of total number of proteins bound to avidin-agarose. The interactome analysis suggests that the identified non-ubiquitinated proteins obviously form tight complexes either with ubiquitinated proteins or with their partners and/or mitochondrial membrane components. Results of the present study demonstrate that the use of biotinylated ubiquitin may be considered as the method of choice for
in vitro
evaluation of endogenous ubiquitin-conjugating machinery in particular subcellular organelles and changes in ubiquitin/organelle associated interactomes. This may be useful for evaluation of changes in interactomes induced by protein ubiquitination under norm and various brain pathologies.
View Full-Text
►

▼

Figures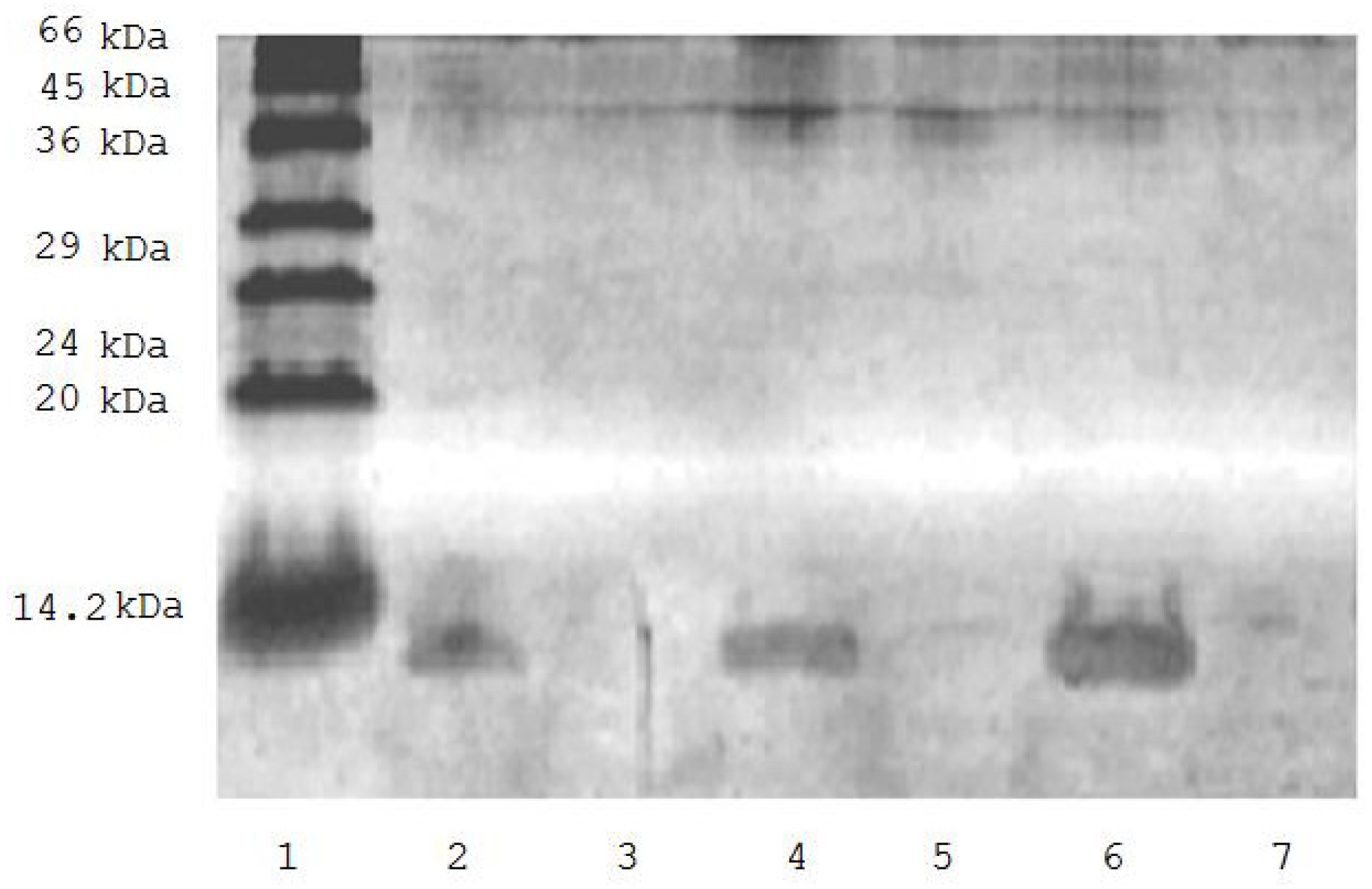 Share & Cite This Article
MDPI and ACS Style
Buneeva, O.A.; Medvedeva, M.V.; Kopylov, A.T.; Zgoda, V.G.; Medvedev, A.E. Use of Biotinylated Ubiquitin for Analysis of Rat Brain Mitochondrial Proteome and Interactome. Int. J. Mol. Sci. 2012, 13, 11593-11609.
Related Articles
Comments
[Return to top]