Crystal Structure of Dimeric Flavodoxin from Desulfovibrio gigas Suggests a Potential Binding Region for the Electron-Transferring Partner
1
Life Science Group, Scientific Research Division, National Synchrotron Radiation Research Center, Hsinchu 30076, Taiwan
2
Crystallography Unit, School of Physics, Universiti Sans Malaysia, 11800 USM, Penang, Malaysia
3
Department of Pharmaceutical Chemistry, College of Pharmacy, King Saud University, Riyadh 11451, Saudi Arabia
4
Department of Physics, National Tsing Hua University, Hsinchu 30043, Taiwan
5
Institute of Biotechnology, National Cheng Kung University, Tainan City 70101, Taiwan
6
University Center for Bioscience and Biotechnology, National Cheng Kung University, Tainan City 70101, Taiwan
*
Author to whom correspondence should be addressed.
Received: 24 October 2012 / Revised: 3 December 2012 / Accepted: 25 December 2012 / Published: 15 January 2013
(This article belongs to the Special Issue
Flavins
)
Abstract
Flavodoxins, which exist widely in microorganisms, have been found in various pathways with multiple physiological functions. The flavodoxin (Fld) containing the cofactor flavin mononucleotide (FMN) from sulfur-reducing bacteria
Desulfovibrio gigas
(
D. gigas
)
is a short-chain enzyme that comprises 146 residues with a molecular mass of 15 kDa and plays important roles in the electron-transfer chain. To investigate its structure, we purified this Fld directly from anaerobically grown
D. gigas
cells. The crystal structure of Fld, determined at
resolution
1.3
Å,
is a dimer with two FMN packing in an orientation head to head at a distance of 17 Å, which generates a long and connected negatively charged region. Two loops, Thr59–Asp63 and Asp95–Tyr100, are located in the negatively charged region and between two FMN, and are structurally dynamic. An analysis of each monomer shows that the structure of Fld is in a semiquinone state; the positions of FMN and the surrounding residues in the active site deviate. The crystal structure of Fld from
D. gigas
agrees with a dimeric form in the solution state. The dimerization area, dynamic characteristics and structure variations between monomers enable us to identify a possible binding area for its functional partners.
View Full-Text
►

▼

Figures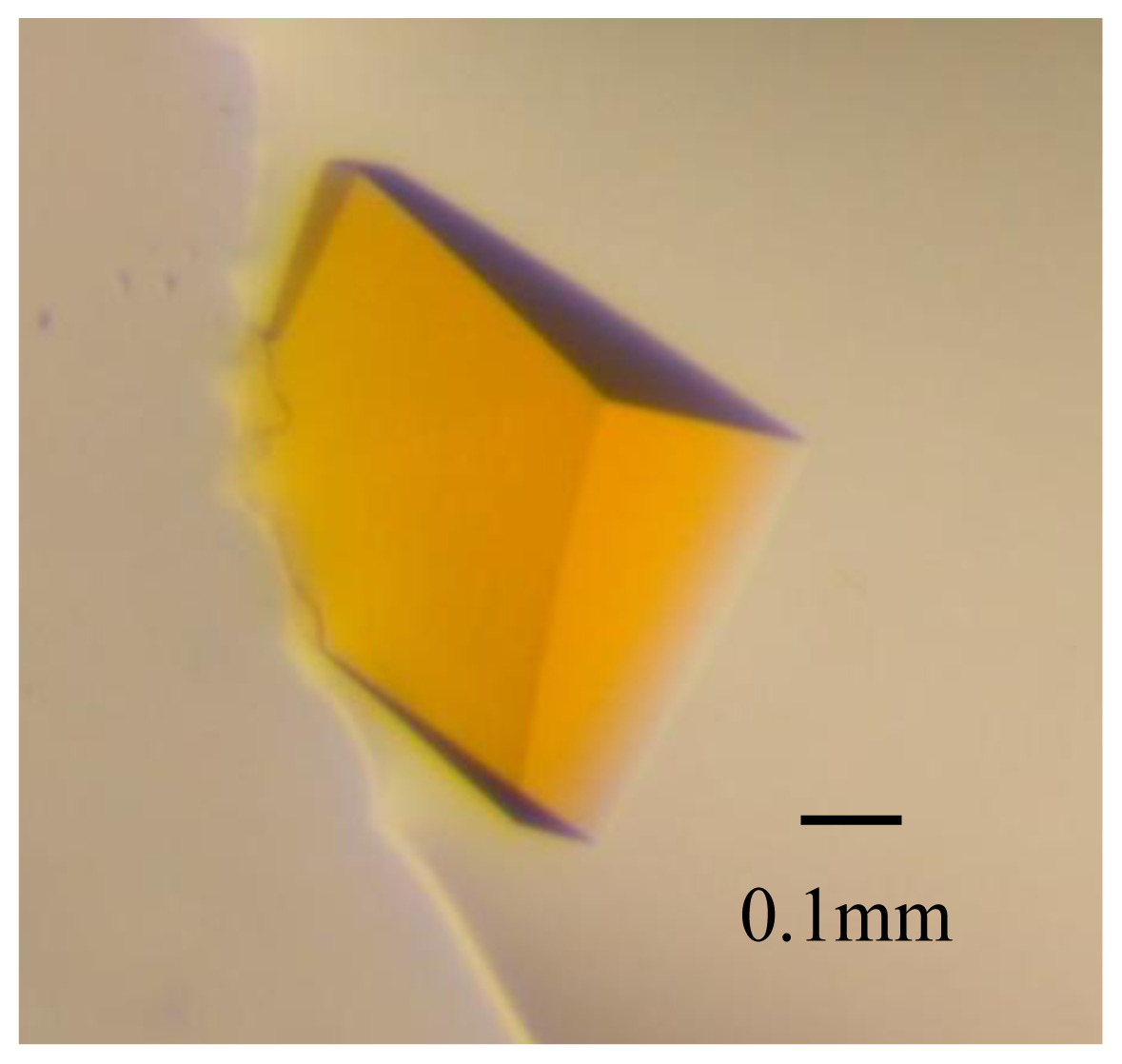 Share & Cite This Article
MDPI and ACS Style
Hsieh, Y.-C.; Chia, T.S.; Fun, H.-K.; Chen, C.-J. Crystal Structure of Dimeric Flavodoxin from Desulfovibrio gigas Suggests a Potential Binding Region for the Electron-Transferring Partner. Int. J. Mol. Sci. 2013, 14, 1667-1683.
Related Articles
Comments
[Return to top]