Immunological Effects of Oenothein B, an Ellagitannin Dimer, on Dendritic Cells
1
College of Pharmaceutical Sciences, Matsuyama University, 4-2 Bunkyo-cho, Matsuyama, Ehime 790-8578, Japan
2
National Institute of Health Sciences, 1-18-1 Kamiyoga, Setagayaku, Tokyo 158-8501, Japan
*
Author to whom correspondence should be addressed.
Received: 11 October 2012 / Revised: 11 December 2012 / Accepted: 12 December 2012 / Published: 20 December 2012
Abstract
Oenothein B is a unique macrocyclic ellagitannin dimer that has been found in various medicinal plants belonging to Onagraceae, Lythraceae, and Myrtaceae, with diverse biological activities. The immunological effects of tannins in terms of cytokine-release from macrophages and monocytes have been discussed, while the effects on other immunocompetent cells have been the subject of minimal investigation. We evaluated the immunomodulatory effects induced by tannin treatment in human dendritic cells (DCs), which play a critical role in the initial immune response, by measuring the changes in cytokine production, cell differentiation, and cell viability. Oenothein B showed significant down-regulation of the expression of cell surface molecules, CD1a and CD83, suggesting the inhibition of DC differentiation and/or maturation. The suppressive effect on DCs was associated with the induction of apoptosis without the activation of caspase-3/7, 8, and 9, and this was supported by the morphological features indicating significant nuclear condensation. Oenothein B also markedly suppressed the production of inflammatory cytokines, such as IL-1β and IL-6, in a dose-dependent manner. These data may, in part, be able to explain the traditional use of tannin-containing medicinal plants for the treatment of a variety of inflammatory diseases, including inflammatory bowel disease, celiac disease, and rheumatoid arthritis.
View Full-Text
►

▼

Figures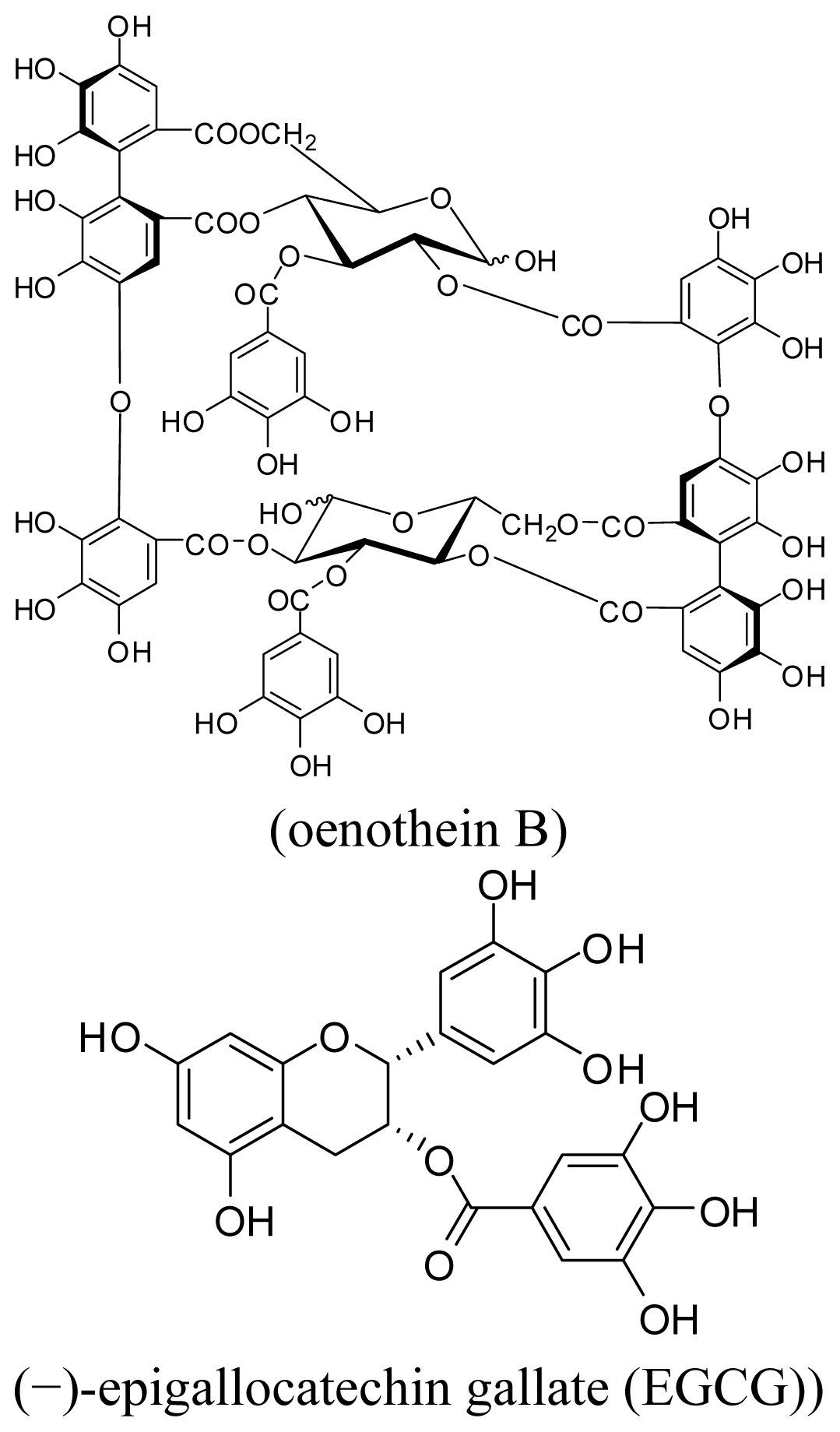 Share & Cite This Article
MDPI and ACS Style
Yoshimura, M.; Akiyama, H.; Kondo, K.; Sakata, K.; Matsuoka, H.; Amakura, Y.; Teshima, R.; Yoshida, T. Immunological Effects of Oenothein B, an Ellagitannin Dimer, on Dendritic Cells. Int. J. Mol. Sci. 2013, 14, 46-56.
Related Articles
Comments
[Return to top]