Cloning, Expression and Characterization of Mitochondrial Manganese Superoxide Dismutase from the Whitefly, Bemisia tabaci
1
Ministry of Agriculture Key Laboratory of Agricultural Entomology, Institute of Insect Sciences, Zhejiang University, Hangzhou 310058, China
2
Institute of Virology and Biotechnology, Zhejiang Academy of Agricultural Sciences, Hangzhou 310021, China
3
College of Food and Bioengineering, Henan University of Science and Technology, Luoyang 471023, China
*
Author to whom correspondence should be addressed.
Received: 7 October 2012 / Revised: 21 November 2012 / Accepted: 24 December 2012 / Published: 7 January 2013
Abstract
A mitochondrial manganese superoxide dismutase from an invasive species of the whitefly
Bemisia tabaci
complex (Bt-mMnSOD) was cloned and analyzed. The full length cDNA of Bt-mMnSOD is 1210 bp with a 675 bp open reading frame, corresponding to 224 amino acids, which include 25 residues of the mitochondrial targeting sequence. Compared with various vertebrate and invertebrate animals, the MnSOD signature (DVWEHAYY) and four conserved amino acids for manganese binding (H54, H102, D186 and H190) were observed in Bt-mMnSOD. Recombinant Bt-mMnSOD was overexpressed in
Escherichia coli
, and the enzymatic activity of purified mMnSOD was assayed under various temperatures. Quantitative real-time PCR analysis with whiteflies of different development stages showed that the mRNA levels of Bt-mMnSOD were significantly higher in the 4th instar than in other stages. In addition, the
in vivo
activities of MnSOD in the whitefly were measured under various conditions, including exposure to low (4 °C) and high (40 °C) temperatures, transfer from a favorable to an unfavorable host plant (from cotton to tobacco) and treatment with pesticides. Our results indicate that the whitefly MnSOD plays an important role in cellular stress responses and anti-oxidative processes and that it might contribute to the successful worldwide distribution of the invasive whitefly.
View Full-Text
►

▼

Figures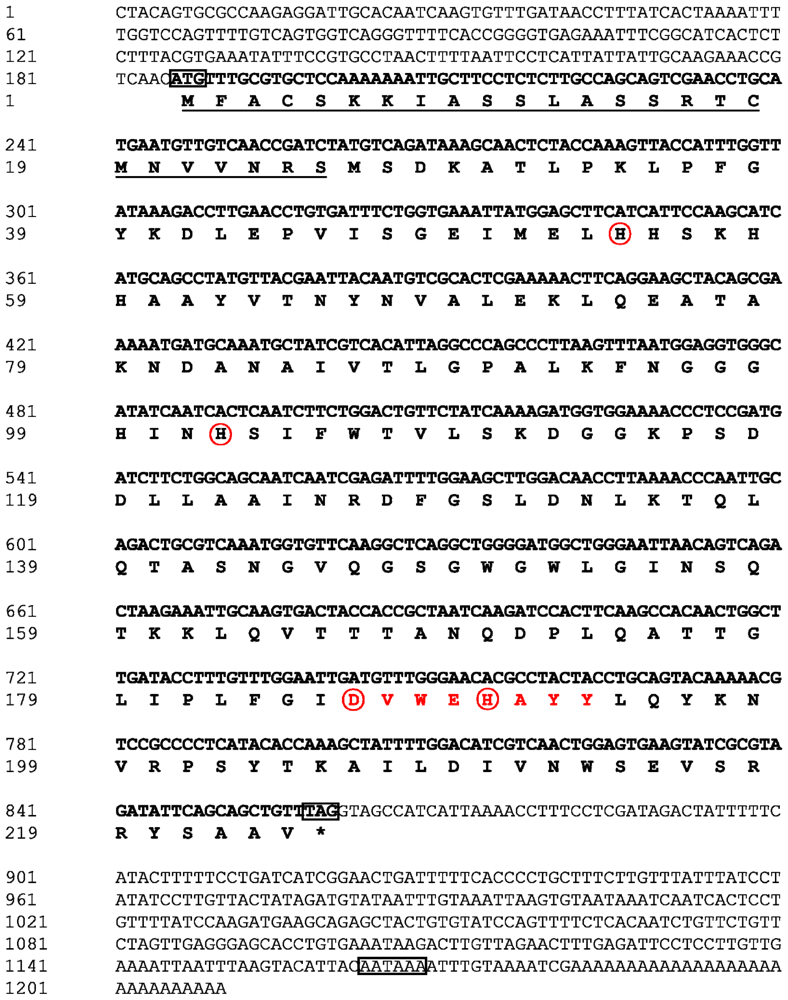 Share & Cite This Article
MDPI and ACS Style
Gao, X.-L.; Li, J.-M.; Wang, Y.-L.; Jiu, M.; Yan, G.-H.; Liu, S.-S.; Wang, X.-W. Cloning, Expression and Characterization of Mitochondrial Manganese Superoxide Dismutase from the Whitefly, Bemisia tabaci. Int. J. Mol. Sci. 2013, 14, 871-887.
Related Articles
Comments
[Return to top]