Targeting of Rho Kinase Ameliorates Impairment of Diabetic Endothelial Function in Intrarenal Artery
1
Laboratory Center for Medical Science, Hangzhou Normal University, Hangzhou 310036, China
2
College of Medicine, Hangzhou Normal University, Hangzhou 310036, China
3
Experimental Animal Center, Hangzhou Normal University, Hangzhou 310036, China
4
Department of Cardiology, Chengde Medical College, Chengde 067000, China
5
College of Public Health, the Ohio State University, Columbus, OH 43210, USA
†
These authors contributed equally to this work.
*
Author to whom correspondence should be addressed.
Received: 19 June 2013 / Revised: 11 July 2013 / Accepted: 9 September 2013 / Published: 14 October 2013
Abstract
Endothelial dysfunction in kidney vasculature is the initial and key element for nephropathy in diabetes mellitus. Accumulating evidence suggests the protective role of Rho kinase inhibitors in endothelial dysfunction via modulating eNOS activity and NO production. However, the role of Rho kinase in diabetes-related endothelial dysfunction in kidney vasculature and the relevant mechanisms remain unknown. We assessed whether pharmacological inhibition of Rho kinase attenuates endothelial dysfunction in intrarenal arteries from type 1 diabetic rats. Fasudil, a Rho kinase inhibitor effectively decreased the phosphorylated level of MYPT1 without affecting the expression of ROCKs in the kidney. Fasudil treatment showed no improvement in diabetes-related abnormality in metabolic indices, but it significantly ameliorated endothelial dysfunction in intrarenal arteries and lessened the mesangial matrix expansion in the kidney cortex. Mechanistically, superoxide production in the intrarenal artery and NOX4 member of NADPH oxidase in the renal cortex that contribute to diabetic nephropathy were also prevented by the Rho kinase inhibitor. In conclusion, the present results indicate that Rho kinase is involved in endothelial dysfunction in type 1 diabetes via enhancement of oxidative stress and provides new evidence for Rho kinase inhibitors as potential therapeutic agents for the treatment of diabetic nephropathy.
View Full-Text
►

▼

Figures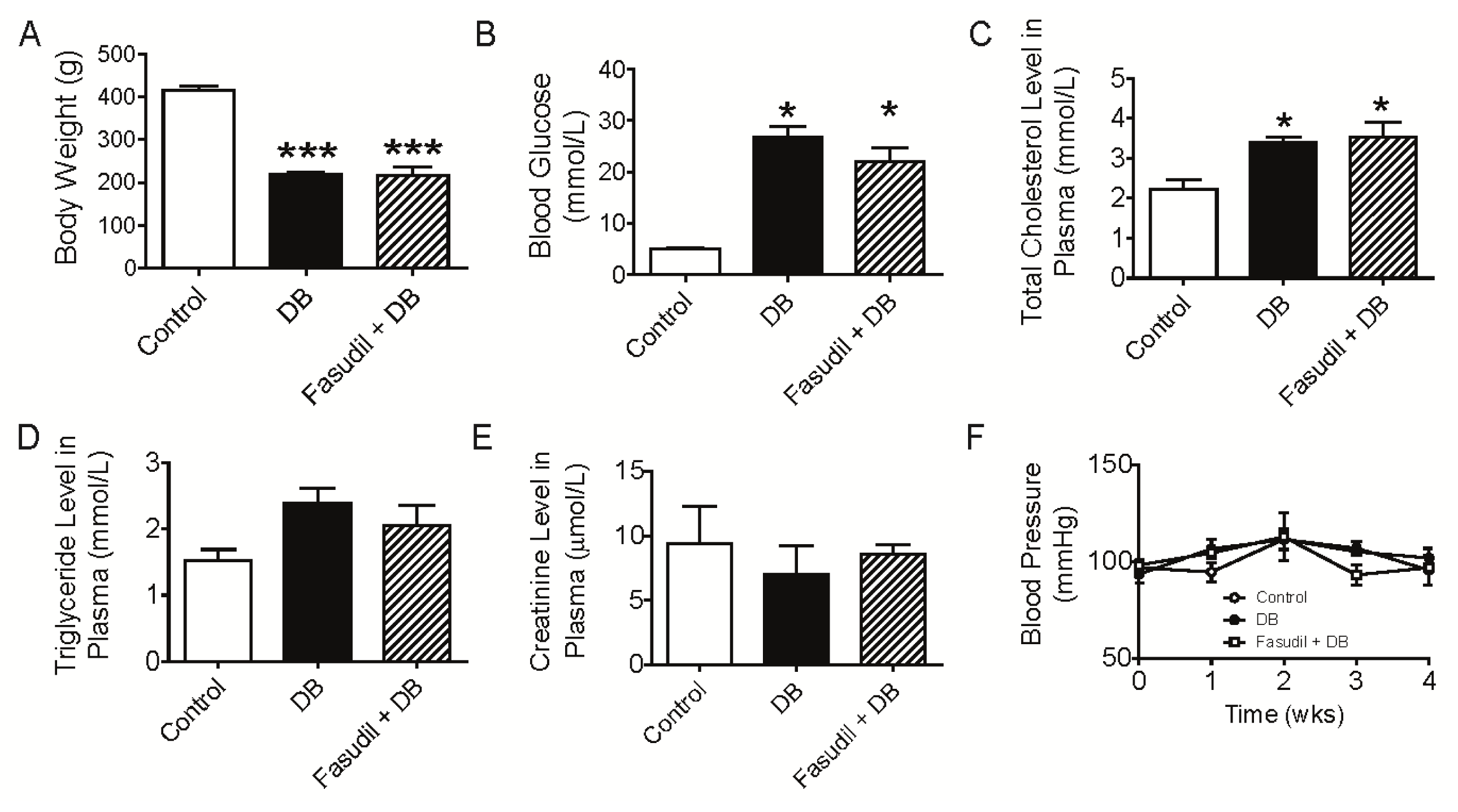 Share & Cite This Article
MDPI and ACS Style
Yin, H.; Ru, H.; Yu, L.; Kang, Y.; Lin, G.; Liu, C.; Sun, L.; Shi, L.; Sun, Q.; Liu, C. Targeting of Rho Kinase Ameliorates Impairment of Diabetic Endothelial Function in Intrarenal Artery. Int. J. Mol. Sci. 2013, 14, 20282-20298.
Related Articles
Comments
[Return to top]