Downregulation of miR-17~92 Expression Increase Paclitaxel Sensitivity in Human Ovarian Carcinoma SKOV3-TR30 Cells via BIM Instead of PTEN
1
Department of Obstetrics and Gynecology, Shengjing Hospital of China Medical University, Shenyang 110004, China
2
Shenyang Maternity and infant Hospital, 90 Qingnian Road, Shenhe District, Shenyang 110014, China
†
These authors contributed equally to this work.
*
Author to whom correspondence should be addressed.
Received: 24 December 2012 / Revised: 23 January 2013 / Accepted: 4 February 2013 / Published: 8 February 2013
Abstract
To better understand the molecular mechanisms of paclitaxel resistance in ovarian carcinoma, we evaluated the expression of miRNAs using miRNA microarray between human ovarian carcinoma SKOV3 cells and paclitaxel resistant SKOV3-TR30 cells. Results showed that 69 miRNAs were upregulated while 102 miRNAs were downregulated in SKOV3-TR30 cells. Using real-time PCR, we further clarified that miR-17~92 was overexpressed in SKOV3-TR30 cells compared with that in SKOV3 cells. We then established stable virally transduced SKOV3-TR30-m-PTIP-Sponge all SKOV3-TR30 cells and its vector-only control SKOV3-TR30-m-PTIP-GFP cells. Real time-PCR revealed that SKOV3-TR30-m-PTIP-Sponge all cells expressed approximately 6.18-fold lower levels of miR-17~92 compared with the control group. Decreased expression of miR-17~92 resulted in cell cycle arrest in the G2/M phase and growth inhibition. After the transduction, the BIM protein level was increased in SKOV3-TR30 cells and luciferase reporter assays revealed that miR-17~92 binds directly to the 3'-UTR of BIM. Results of luciferase reporter assays accompanied with Western Blot showed that although miR-17~92 binds directly to the 3'-UTR of PTEN, the PTEN protein expression level was upregulated slightly while the result is of no statistical significance. Our results showed that miR-17~92 could be a causal factor of the downregulation of BIM in SKOV3-TR30 cells and thus induce the paclitaxel resistance in SKOV3-TR30 cells.
View Full-Text
►

▼

Figures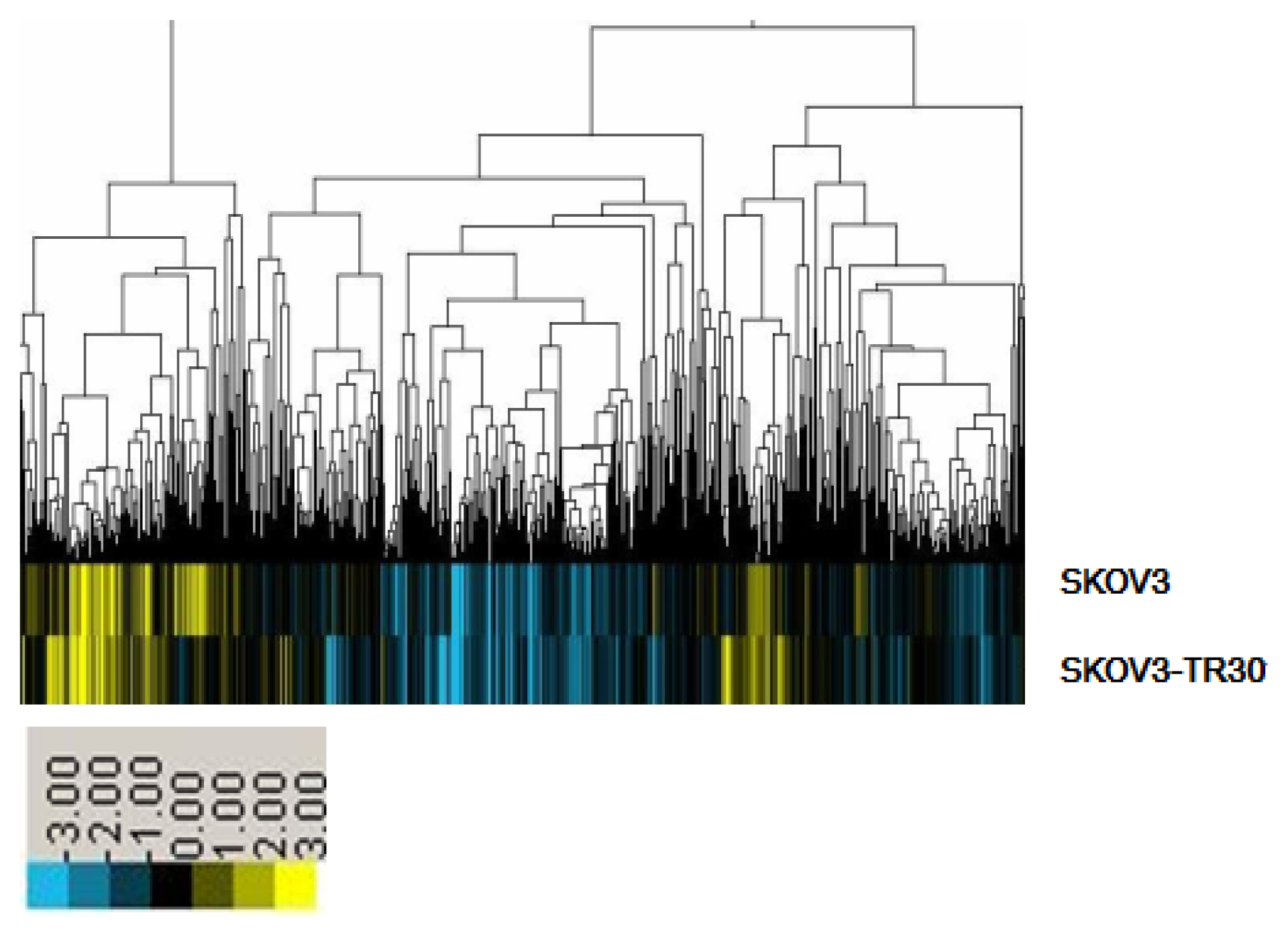 Share & Cite This Article
MDPI and ACS Style
Shuang, T.; Shi, C.; Chang, S.; Wang, M.; Bai, C.H. Downregulation of miR-17~92 Expression Increase Paclitaxel Sensitivity in Human Ovarian Carcinoma SKOV3-TR30 Cells via BIM Instead of PTEN. Int. J. Mol. Sci. 2013, 14, 3802-3816.
Related Articles
Comments
[Return to top]