Gold-Coated Iron Composite Nanospheres Targeted the Detection of Escherichia coli
1
Department of Analytical Chemistry, Faculty of Pharmacy, Gazi University, Etiler, Ankara 06330, Turkey
2
Science Teaching Programme, Faculty of Education, Gazi University, Besevler, Ankara 06330, Turkey
3
Department of Biology, Faculty of Science, Gazi University, Besevler, Ankara 06330, Turkey
4
Department of Food Engineering, Hacettepe University, Beytepe, Ankara 06530, Turkey
5
Institut des Molécules et Matériaux du Mans IMMM, LUNAM Université, Université du Maine, UMR CNRS 6283 F–72085 Le Mans 9, France
6
Department of Engineering Physics, Faculty of Engineering, Ankara University, Besevler, Ankara 06100, Turkey
†
These authors contributed equally to this work.
*
Author to whom correspondence should be addressed.
Received: 28 November 2012 / Revised: 28 February 2013 / Accepted: 28 February 2013 / Published: 18 March 2013
Abstract
We report the preparation and characterization of spherical core-shell structured Fe
3
O
4
–Au magnetic nanoparticles, modified with two component self-assembled monolayers (SAMs) consisting of 3–mercaptophenylboronic acid (3–MBA) and 1–decanethiol (1–DT). The rapid and room temperature synthesis of magnetic nanoparticles was achieved using the hydroxylamine reduction of HAuCl
4
on the surface of ethylenediaminetetraacetic acid (EDTA)-immobilized iron (magnetite Fe
3
O
4
) nanoparticles in the presence of an aqueous solution of hexadecyltrimetylammonium bromide (CTAB) as a dispersant. The reduction of gold on the surface of Fe
3
O
4
nanoparticles exhibits a uniform, highly stable, and narrow particle size distribution of Fe
3
O
4
–Au nanoparticles with an average diameter of 9 ± 2 nm. The saturation magnetization value for the resulting nanoparticles was found to be 15 emu/g at 298 K. Subsequent surface modification with SAMs against glucoside moieties on the surface of bacteria provided effective magnetic separation. Comparison of the bacteria capturing efficiency, by means of different molecular recognition agents 3–MBA, 1–DT and the mixed monolayer of 3–MBA and 1–DT was presented. The best capturing efficiency of
E. coli
was achieved with the mixed monolayer of 3–MBA and 1–DT-modified nanoparticles. Molecular specificity and selectivity were also demonstrated by comparing the surface-enhanced Raman scattering (SERS) spectrum of
E. coli
-nanoparticle conjugates with bacterial growth media.
View Full-Text
►

▼

Figures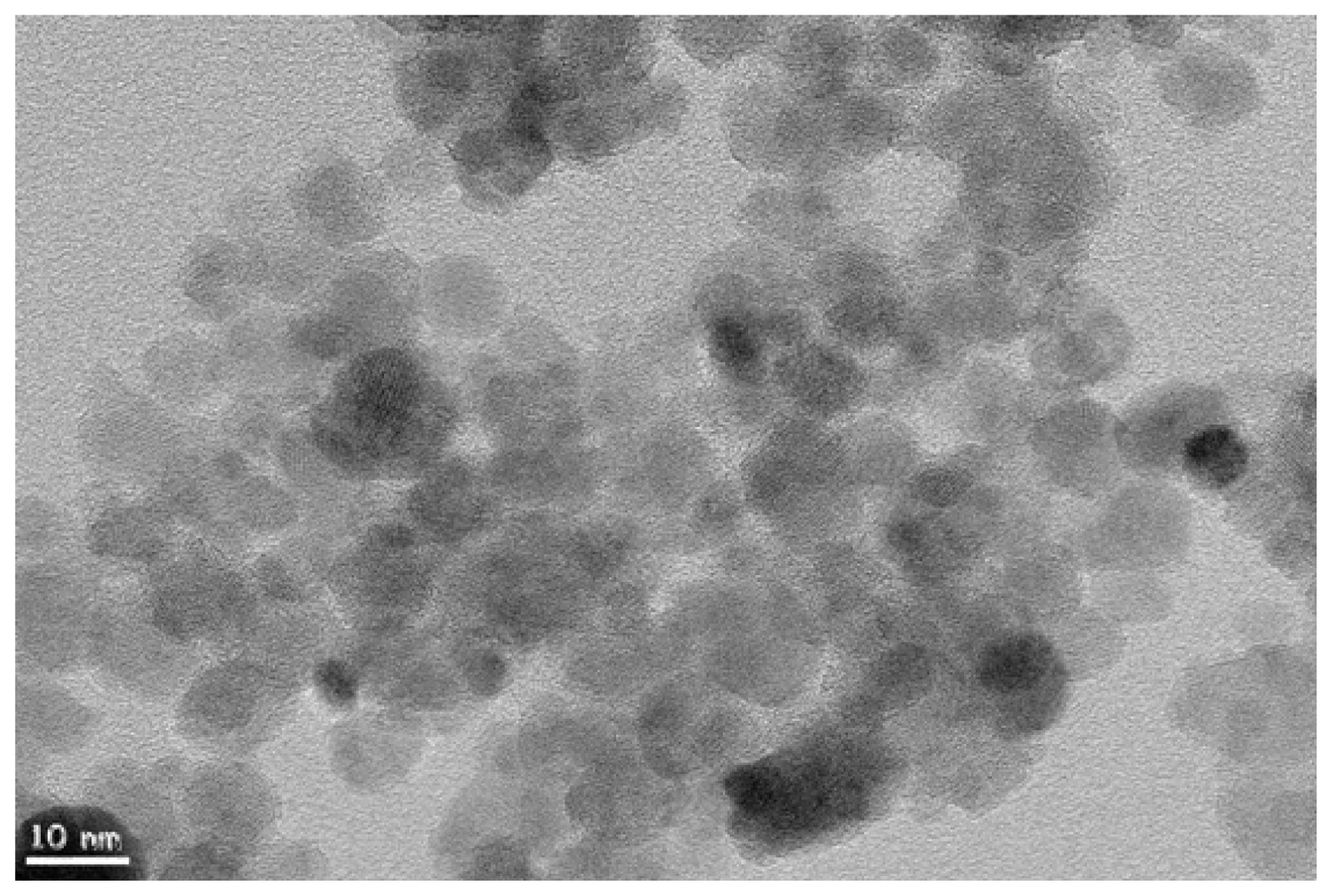 Share & Cite This Article
MDPI and ACS Style
Tamer, U.; Cetin, D.; Suludere, Z.; Boyaci, I.H.; Temiz, H.T.; Yegenoglu, H.; Daniel, P.; Dinçer, İ.; Elerman, Y. Gold-Coated Iron Composite Nanospheres Targeted the Detection of Escherichia coli. Int. J. Mol. Sci. 2013, 14, 6223-6240.
Related Articles
Comments
[Return to top]