A Review of the "Omics" Approach to Biomarkers of Oxidative Stress in Oryza sativa
1
Department of Biology, Faculty of Science and Technology, University Malaysia Terengganu, 21030 Kuala Terengganu, Terengganu, Malaysia
2
Department of Biotechnology and Medical Engineering, Faculty of Biosciences and Medical Engineering, University Technology Malaysia, 81310 Johor Bahru, Johor, Malaysia
3
Department of Engineering Science, Faculty of Science and Technology, University Malaysia Terengganu, 21030 Kuala Terengganu, Terengganu, Malaysia
*
Author to whom correspondence should be addressed.
Received: 31 January 2013 / Revised: 20 March 2013 / Accepted: 20 March 2013 / Published: 8 April 2013
Abstract
Physiological and ecological constraints that cause the slow growth and depleted production of crops have raised a major concern in the agriculture industry as they represent a possible threat of short food supply in the future. The key feature that regulates the stress signaling pathway is always related to the reactive oxygen species (ROS). The accumulation of ROS in plant cells would leave traces of biomarkers at the genome, proteome, and metabolome levels, which could be identified with the recent technological breakthrough coupled with improved performance of bioinformatics. This review highlights the recent breakthrough in molecular strategies (comprising transcriptomics, proteomics, and metabolomics) in identifying oxidative stress biomarkers and the arising opportunities and obstacles observed in research on biomarkers in rice. The major issue in incorporating bioinformatics to validate the biomarkers from different omic platforms for the use of rice-breeding programs is also discussed. The development of powerful techniques for identification of oxidative stress-related biomarkers and the integration of data from different disciplines shed light on the oxidative response pathways in plants.
View Full-Text
►

▼

Figures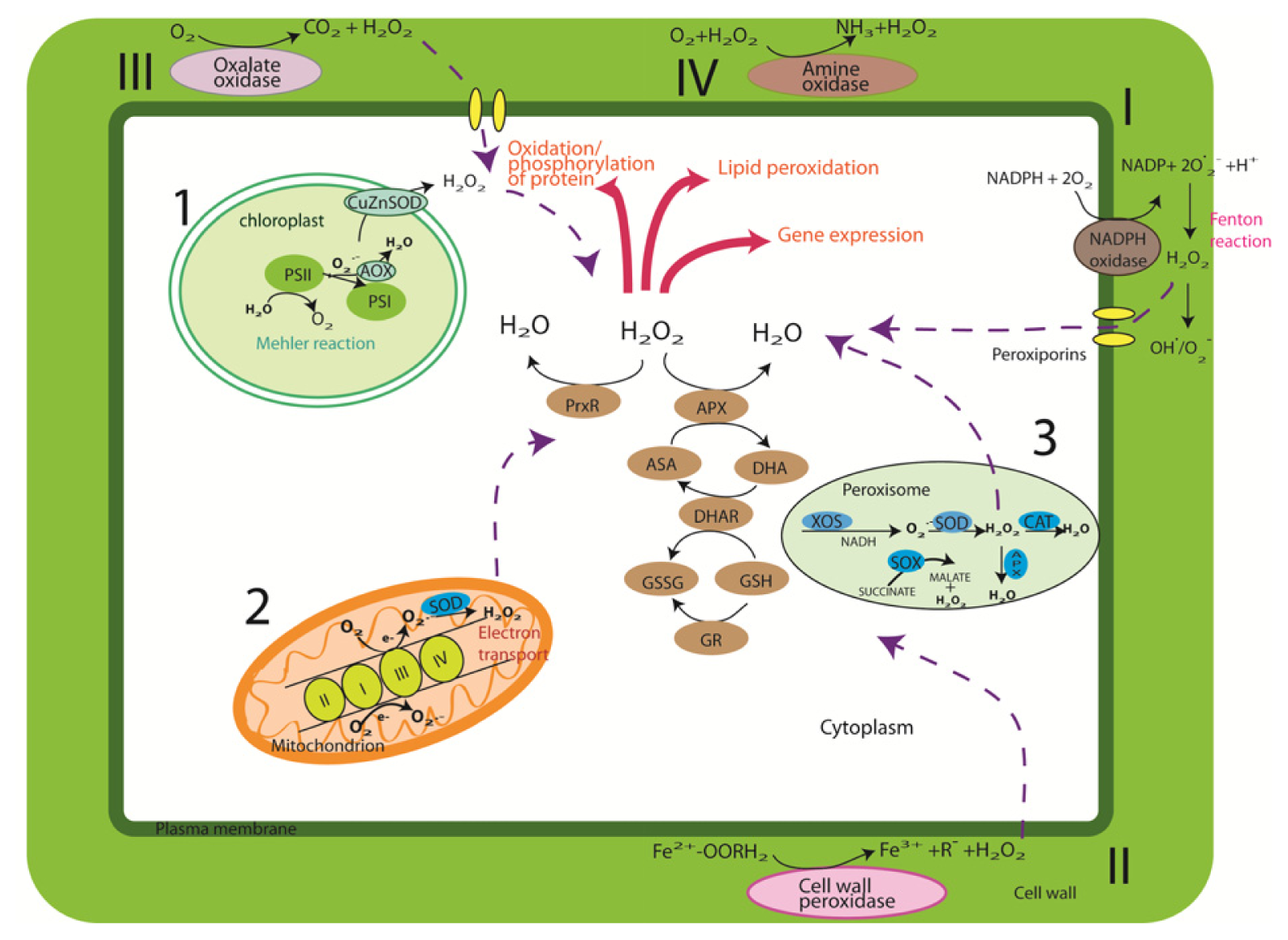 Share & Cite This Article
MDPI and ACS Style
Ma, N.L.; Rahmat, Z.; Lam, S.S. A Review of the "Omics" Approach to Biomarkers of Oxidative Stress in Oryza sativa. Int. J. Mol. Sci. 2013, 14, 7515-7541.
Related Articles
Comments
[Return to top]