Impact of High Salt Independent of Blood Pressure on PRMT/ADMA/DDAH Pathway in the Aorta of Dahl Salt-Sensitive Rats
Department of Cardiovascular Medicine, First Affiliated Hospital of Medical College of Xi'an Jiaotong University, No. 277 Yanta West Road, Xi'an, Shaanxi 710061, China
*
Authors to whom correspondence should be addressed.
Received: 20 January 2013 / Revised: 1 April 2013 / Accepted: 1 April 2013 / Published: 12 April 2013
Abstract
Endothelial dysfunction participates in the development and progression of salt-sensitive hypertension. Asymmetric dimethylarginine (ADMA) is an endogenous inhibitor of nitric oxide synthase (NOS). The objectives of this study were to investigate the impact of a high salt diet on the PRMT/ADMA/DDAH (protein arginine methyltransferases; dimethylarginine dimethylaminohydrolase) pathway in Dahl salt-sensitive (DS) rats and SS-13
BN
consomic (DR) rats, and to explore the mechanisms that regulate ADMA metabolism independent of blood pressure reduction. Plasma levels of nitric oxide (NO) in DS rats given a high salt diet and subjected to intragastric administration of hydralazine (SH + HYD group) were lower than those given a normal salt diet (SN group). There were significant decreases in expression and activity of dimethylarginine dimethylaminohydrolase (DDAH) and endothelial NO synthase (eNOS) in DS rats given a high diet (SH group) in comparison to the SN group. The activity of DDAH and expression of eNOS in the SH + HYD group decreased more significantly than SN group. The mRNA expression of DDAH-1 and DDAH-2 were lowest in the SH group. The results suggest that salt, independent of blood pressure, can affect the PRMT-1/ADMA/DDAH system to a certain degree and lead to endothelial dysfunction in Dahl salt-sensitive rats.
View Full-Text
►

▼

Figures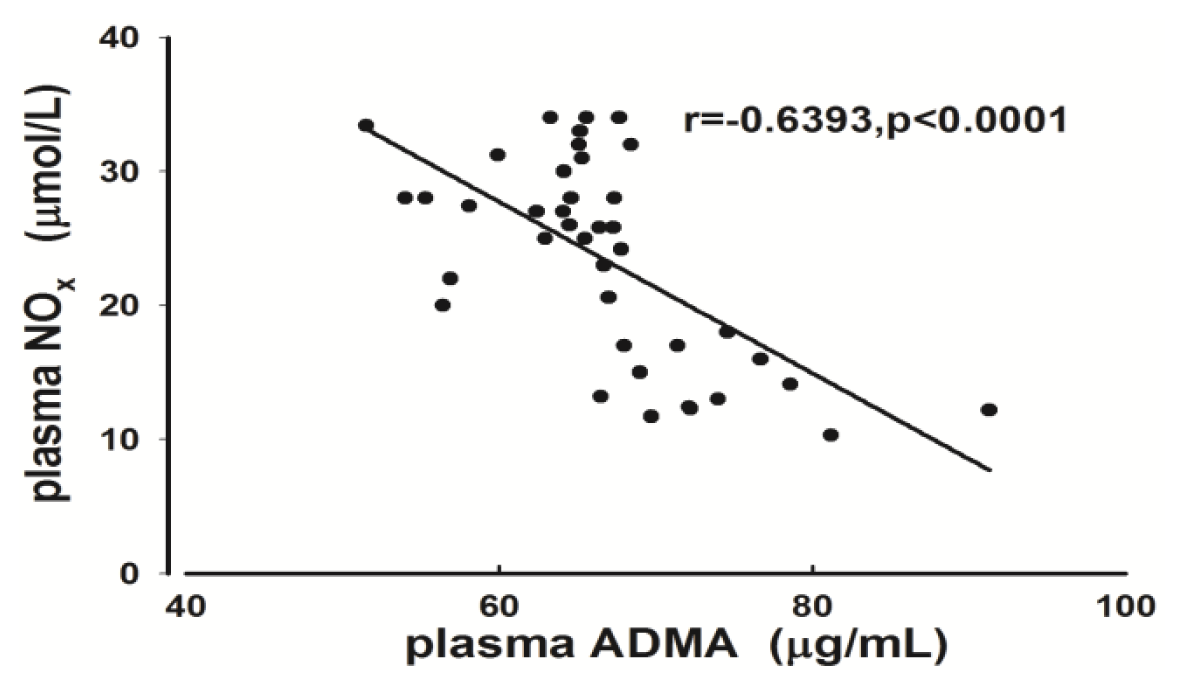 Share & Cite This Article
MDPI and ACS Style
Cao, Y.; Mu, J.-J.; Fang, Y.; Yuan, Z.-Y.; Liu, F.-Q. Impact of High Salt Independent of Blood Pressure on PRMT/ADMA/DDAH Pathway in the Aorta of Dahl Salt-Sensitive Rats. Int. J. Mol. Sci. 2013, 14, 8062-8072.
Related Articles
Comments
[Return to top]