Genome-Wide Gene Expression Profiles in Antioxidant Pathways and Their Potential Sex Differences and Connections to Vitamin C in Mice
1
Department of Orthopedic Surgery and BME-Campbell Clinic, University of Tennessee Health Science Center, Memphis, TN 38163, USA
2
Mudanjiang Medical College, Mudanjiang 157001, Heilongjiang, China
3
The First Hospital of Qiqihaer City, 30 Gongyuan Road, Longsha District, Qiqihaer 161005, Heilongjiang, China
4
Department of Anatomy and Neurobiology, University of Tennessee Health Science Center, Memphis, TN 38163, USA
5
Department of Neurology, Beijing Tiantan Hospital, Capital Medical University, Beijing 100050, China
*
Author to whom correspondence should be addressed.
Received: 10 January 2013 / Revised: 7 April 2013 / Accepted: 28 April 2013 / Published: 10 May 2013
Abstract
Vitamin C (VC) is well known as an antioxidant in humans, primates and guinea pigs. Studies have suggested gender differences in VC requirements in humans, and gender differences in oxidant injury vulnerability in early life may represent a biological mechanism contributing to gender disparity in later life. Using spontaneous bone fracture (
sfx)
mice, which lack the gene for L-
Gulo
nolactone oxidase (
Gulo
), we studied the potential sex difference in expression profiles of oxidative genes at the whole-genome level. Then, we analyzed data of gene expressions in a mouse population of recombinant inbred (RI) strains originally derived by crossing C57BL/6J (B6) and DBA/2J (D2) mice. Our data indicated that there were sex differences in the regulation of pre- and pro-oxidative genes in
sfx
mice. The associations of expression levels among
Gulo
, its partner genes and oxidative genes in the BXD (B6 × D2) RI strains showed a sex difference. Transcriptome mapping suggests that
Gulo
was regulated differently between female and male mice in BXD RI strains. Our study indicates the importance of investigating sex differences in
Gulo
and its oxidative function by using available mouse models.
View Full-Text
►

▼

Figures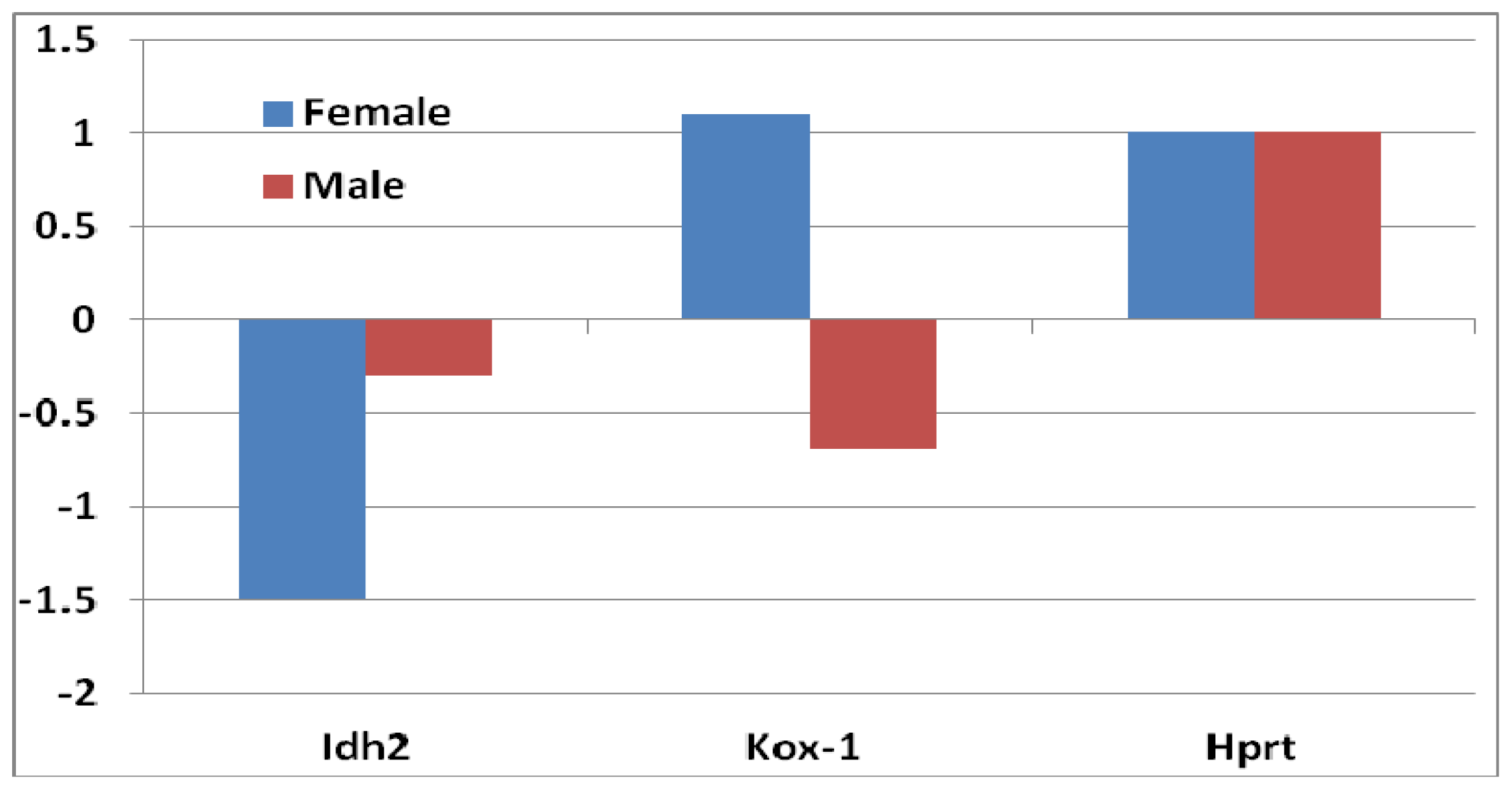 Share & Cite This Article
MDPI and ACS Style
Jiao, Y.; Chen, H.; Yan, J.; Wang, L.; Huang, Y.; Liu, X.; Williams, R.W.; Lu, L.; Wang, Y.; Gu, W. Genome-Wide Gene Expression Profiles in Antioxidant Pathways and Their Potential Sex Differences and Connections to Vitamin C in Mice. Int. J. Mol. Sci. 2013, 14, 10042-10062.
Related Articles
Comments
[Return to top]