The Role of E3 Ubiquitin Ligase Cbl Proteins in β-Elemene Reversing Multi-Drug Resistance of Human Gastric Adenocarcinoma Cells
1
Department of Medical Oncology, the First Hospital of China Medical University, Shenyang 110001, China
2
Department of Respiratory Medicine, the First Hospital of China Medical University, Shenyang 110001, China
*
Authors to whom correspondence should be addressed.
Received: 21 March 2013 / Revised: 27 April 2013 / Accepted: 3 May 2013 / Published: 10 May 2013
Abstract
Recent studies indicate that β-elemene, a compound isolated from the Chinese herbal medicine Curcuma wenyujin, is capable of reversing tumor MDR, although the mechanism remains elusive. In this study, β-Elemene treatment markedly increased the intracellular accumulation of doxorubicin (DOX) and rhodamine 123 in both K562/DNR and SGC7901/ADR cells and significantly inhibited the expression of P-gp. Treatment of SGC7901/ADR cells with β-elemene led to downregulation of Akt phosphorylation and significant upregulation of the E3 ubiquitin ligases, c-Cbl and Cbl-b. Importantly, β-elemene significantly enhanced the anti-tumor activity of DOX in nude mice bearing SGC7901/ADR xenografts. Taken together, our results suggest that β-elemene may target P-gp-overexpressing leukemia and gastric cancer cells to enhance the efficacy of DOX treatment.
View Full-Text
►

▼

Figures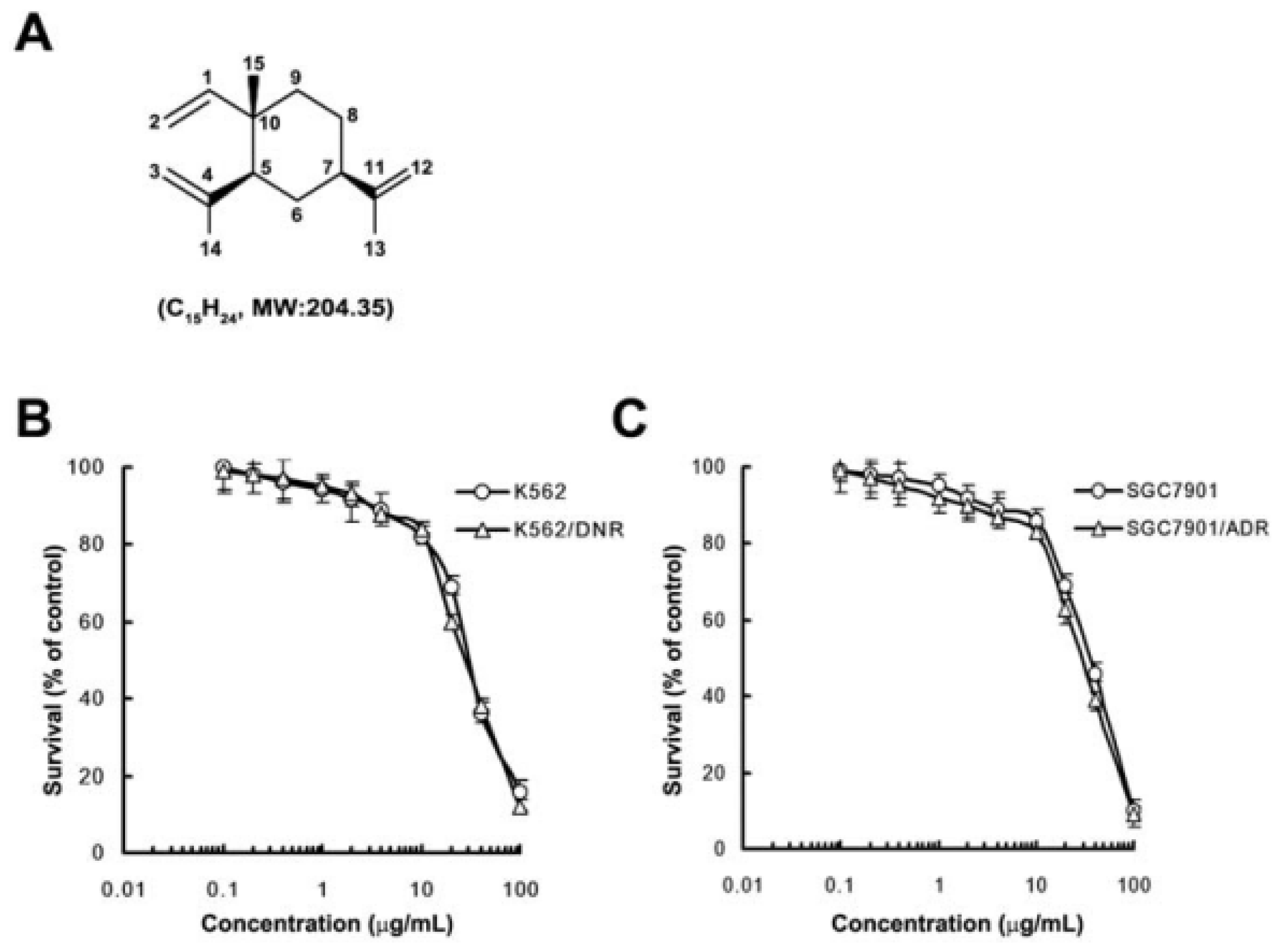 Share & Cite This Article
MDPI and ACS Style
Zhang, Y.; Mu, X.-D.; Li, E.-Z.; Luo, Y.; Song, N.; Qu, X.-J.; Hu, X.-J.; Liu, Y.-P. The Role of E3 Ubiquitin Ligase Cbl Proteins in β-Elemene Reversing Multi-Drug Resistance of Human Gastric Adenocarcinoma Cells. Int. J. Mol. Sci. 2013, 14, 10075-10089.
Related Articles
Comments
[Return to top]