Capillary-Seeding Crystallization and Preliminary Crystallographic Analysis of a Solvent-Tolerant Elastase from Pseudomonas aeruginosa Strain K
1
Enzyme and Microbial Technology Research Centre, Faculty of Biotechnology and Biomolecular Sciences, Universiti Putra Malaysia, Serdang UPM 43400, Selangor, Malaysia
2
Department of Biochemistry, Faculty of Biotechnology and Biomolecular Sciences, Universiti Putra Malaysia, Serdang UPM 43400, Selangor, Malaysia
3
Department of Microbiology, Faculty of Biotechnology and Biomolecular Sciences, Universiti Putra Malaysia, Serdang UPM 43400, Selangor, Malaysia
4
Department of Cell & Molecular Biology, Faculty of Biotechnology and Biomolecular Sciences, Universiti Putra Malaysia, Serdang UPM 43400, Selangor, Malaysia
5
Faculty of Sciences, Universiti Putra Malaysia, Serdang 43400, Selangor, Malaysia
*
Author to whom correspondence should be addressed.
Received: 9 July 2013 / Revised: 19 July 2013 / Accepted: 22 July 2013 / Published: 28 August 2013
Abstract
Seeding is a versatile method for optimizing crystal growth. Coupling this technique with capillary counter diffusion crystallization enhances the size and diffraction quality of the crystals. In this article, crystals for organic solvent-tolerant recombinant elastase strain K were successfully produced through microseeding with capillary counter-diffusion crystallization. This technique improved the nucleation success rate with a low protein concentration (3.00 mg/mL). The crystal was grown in 1 M ammonium phosphate monobasic and 0.1 M sodium citrate tribasic dihydrate pH 5.6. The optimized crystal size was 1 × 0.1 × 0.05 mm
3
. Elastase strain K successfully diffracted up to 1.39 Å at SPring-8, Japan, using synchrotron radiation for preliminary data diffraction analysis. The space group was determined to be monoclinic space group P12
1
1 with unit cell parameters of
a
= 38.99 Ǻ,
b
= 90.173 Å and
c
= 40.60 Å.
View Full-Text
►

▼

Figures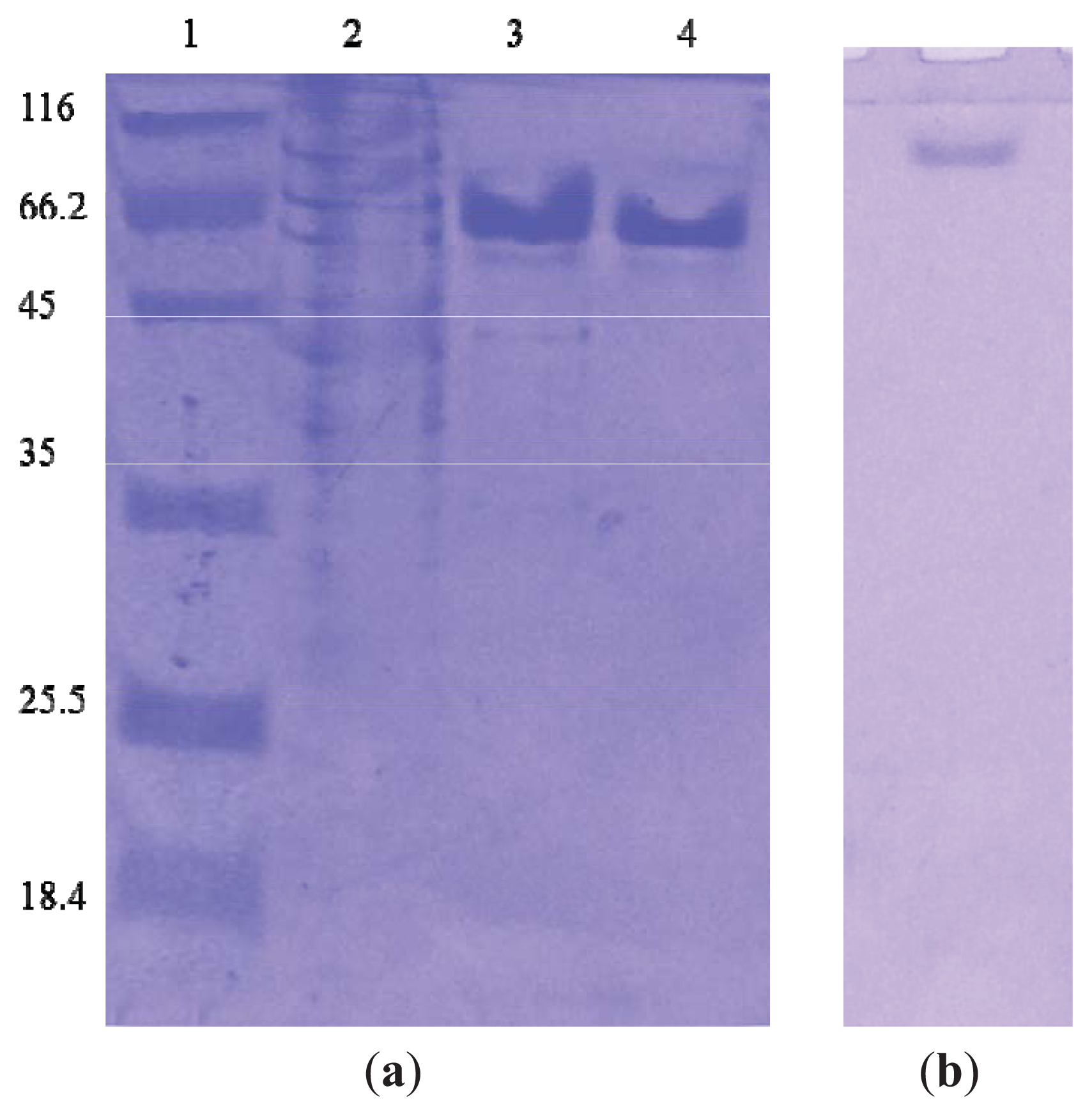 Share & Cite This Article
MDPI and ACS Style
Ali, M.S.M.; Said, Z.S.A.M.; Rahman, R.N.Z.R.A.; Chor, A.L.T.; Basri, M.; Salleh, A.B. Capillary-Seeding Crystallization and Preliminary Crystallographic Analysis of a Solvent-Tolerant Elastase from Pseudomonas aeruginosa Strain K. Int. J. Mol. Sci. 2013, 14, 17608-17617.
Related Articles
Comments
[Return to top]