Magnetic Nanosystem for Cancer Therapy Using Oncocalyxone A, an Antitomour Secondary Metabolite Isolated from a Brazilian Plant
1
Advanced Materials Chemistry Group (GQMAT), Analytical and Physical-Chemistry Department, Federal University of Ceará (UFC), Campus do Pici 12100, CEP 60451-970 Fortaleza-CE, Brazil
2
Products Laboratory and Process Technology (LPT), Department of Organic and Inorganic Chemistry, Federal University of Ceará, Fortaleza-CE 12100, Brazil
3
Physical Department, Santiago University of Chile (USACH), Av. Ecuador 3493, Santiago 9160000, Chile
4
Department of Engineering for Innovation, University of Salento, Via Arnesano, Lecce 73100, Italy
5
Laboratory of Polymers and Materials Innovation (LPIM), Department of Organic and Inorganic Chemistry, Federal University of Ceará, Ceará 12100, Brazil
6
Department of Pharmacy, Federal University of Ceará (UFC), Fortaleza-Ceará 12100, Brazil
7
National Nanotechnology Laboratory, Nanoscience Institute-CNR Via Arnesano, Lecce 73100, Italy
*
Author to whom correspondence should be addressed.
Received: 13 April 2013 / Revised: 23 June 2013 / Accepted: 13 July 2013 / Published: 5 September 2013
Abstract
This paper describes the investigation and development of a novel magnetic drug delivery nanosystem (labeled as MO-20) for cancer therapy. The drug employed was oncocalyxone A (onco A), which was isolated from
Auxemma oncocalyx
, an endemic Brazilian plant. It has a series of pharmacological properties: antioxidant, cytotoxic, analgesic, anti-inflammatory, antitumor and antiplatelet. Onco A was associated with magnetite nanoparticles in order to obtain magnetic properties. The components of MO-20 were characterized by XRD, FTIR, TGA, TEM and Magnetization curves. The MO-20 presented a size of about 30 nm and globular morphology. In addition, drug releasing experiments were performed, where it was observed the presence of the anomalous transport
.
The results found in this work showed the potential of onco A for future applications of the MO-20 as a new magnetic drug release nanosystem for cancer treatment.
View Full-Text
►

▼

Figures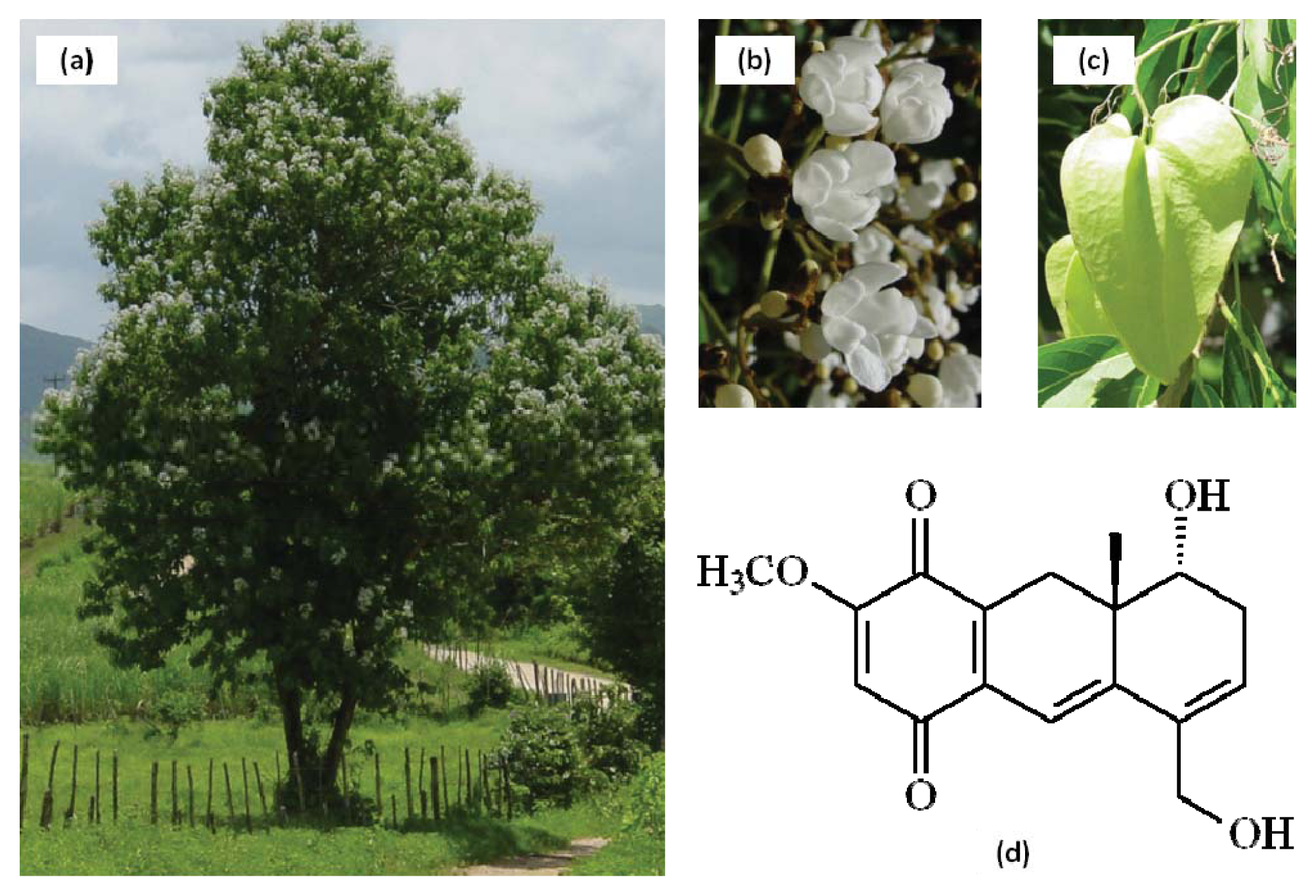 Share & Cite This Article
MDPI and ACS Style
Barreto, A.C.H.; Santiago, V.R.; Freire, R.M.; Mazzetto, S.E.; Denardin, J.C.; Mele, G.; Cavalcante, I.M.; Ribeiro, M.E.N.P.; Ricardo, N.M.P.S.; Gonçalves, T.; Carbone, L.; Lemos, T.L.G.; Pessoa, O.D.L.; Fechine, P.B.A. Magnetic Nanosystem for Cancer Therapy Using Oncocalyxone A, an Antitomour Secondary Metabolite Isolated from a Brazilian Plant. Int. J. Mol. Sci. 2013, 14, 18269-18283.
Related Articles
Comments
[Return to top]