Oxidative Stress in the Pathogenesis of Keratoconus and Fuchs Endothelial Corneal Dystrophy
1
Department of Molecular Genetics, University of Lodz, Pomorska 141/143, 90-236 Lodz, Poland
2
Department of Ophthalmology, Medical University of Warsaw, SPKSO Ophthalmic Hospital, Sierakowskiego 13, 03-709 Warsaw, Poland
*
Author to whom correspondence should be addressed.
Received: 12 May 2013 / Revised: 30 August 2013 / Accepted: 3 September 2013 / Published: 23 September 2013
Abstract
Due to its localization and function, the cornea is regularly exposed to sunlight and atmospheric oxygen, mainly dioxygen, which produce reactive oxygen species (ROS). Therefore, corneal cells are particularly susceptible to oxidative stress. The accumulation of ROS in the cornea may affect signal transduction, proliferation and may also promote cell death. The cornea has several enzymatic and non-enzymatic antioxidants involved in ROS scavenging, but in certain conditions they may not cope with oxidative stress, leading to diseases of the eye. Keratoconus (KC) and Fuchs endothelial corneal dystrophy (FECD) are multifactorial diseases of the cornea, in which pathogenesis is not fully understood. However, increased levels of oxidative stress markers detected in these disorders indicate that oxidative stress may play an important role in their development and progression. These markers are: (i) decreased levels of non-enzymatic antioxidants, and (ii) decreased expression of genes encoding antioxidative enzymes, including thioredoxin reductase, peroxiredoxins, superoxide dismutase, glutathione
S
-transferase, and aldehyde dehydrogenase. Moreover, the FECD endothelium displays higher levels of oxidative DNA damage, especially in mitochondrial DNA (mtDNA), whereas KC cornea shows abnormal levels of some components of oxidative phosphorylation encoded by mtDNA. In this review we present some considerations and results of experiments supporting the thesis on the important role of oxidative stress in KC and FECD pathology.
View Full-Text
►

▼

Figures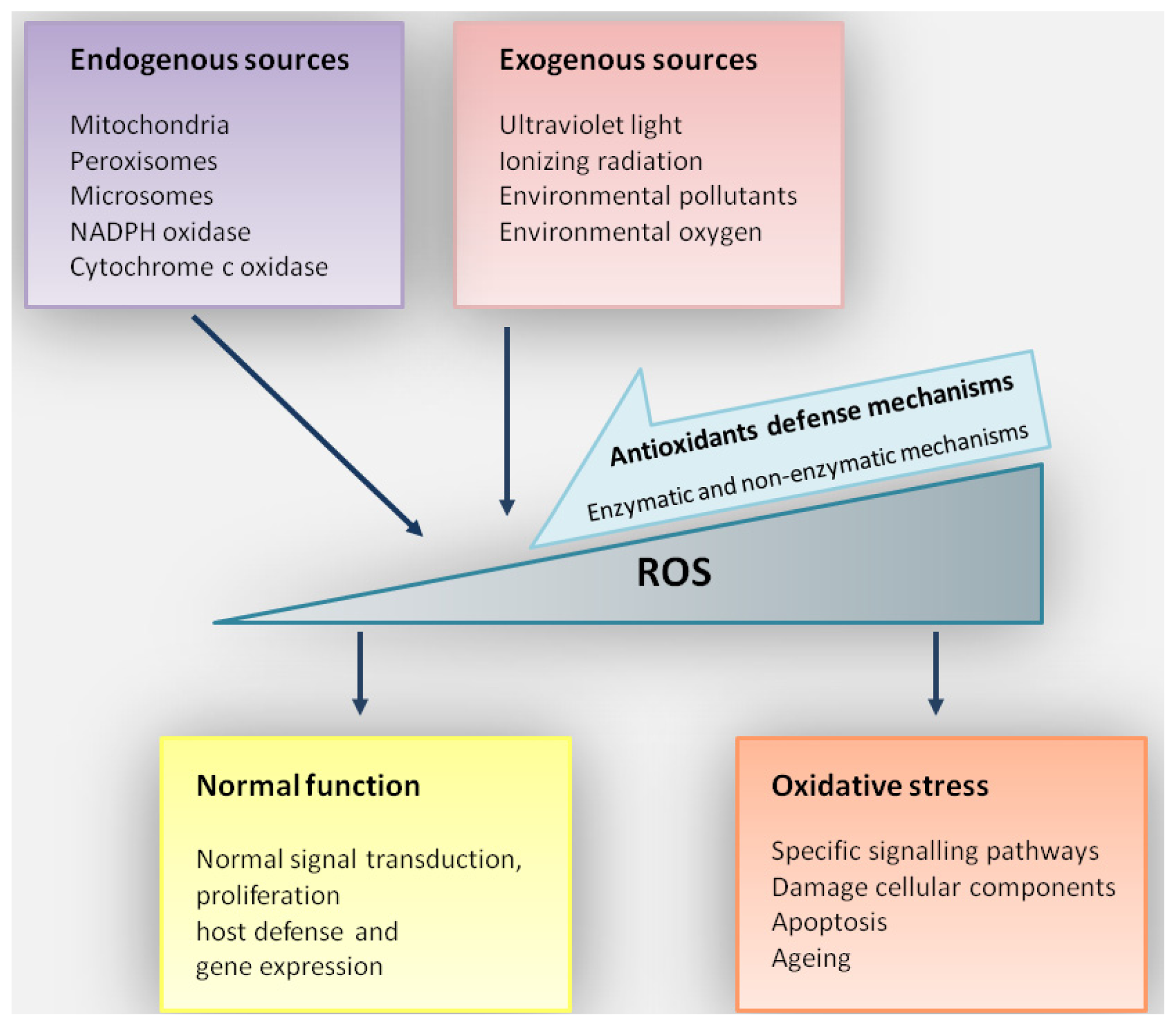 Share & Cite This Article
MDPI and ACS Style
Wojcik, K.A.; Kaminska, A.; Blasiak, J.; Szaflik, J.; Szaflik, J.P. Oxidative Stress in the Pathogenesis of Keratoconus and Fuchs Endothelial Corneal Dystrophy. Int. J. Mol. Sci. 2013, 14, 19294-19308.
Related Articles
Comments
[Return to top]