Systemic Injection of Low-Dose Lipopolysaccharide Fails to Break down the Blood–Brain Barrier or Activate the TLR4-MyD88 Pathway in Neonatal Rat Brain
1
Institute of Neurosciences, the Fourth Military Medical University, 169 Changle West Road, Xi'an 710032, China
2
Department of Obstetrics and Gynecology, General Hospital of Beijing Military Region, 5 Nanmencang Road, Beijing 100700, China
3
Department of Neurology, the 425th People's Liberation Army Hospital, 86 Sanyawan Road, Sanya 572000, China
4
Department of Spine Surgery, Xi'an Red Cross Hospital, 555 Youyi East Road, Xi'an 710054, China
†
These authors contributed equally to this work.
*
Authors to whom correspondence should be addressed.
Received: 24 January 2014 / Revised: 29 April 2014 / Accepted: 26 May 2014 / Published: 5 June 2014
Abstract
We aimed to investigate whether peripheral low-dose lipopolysaccharide (LPS) induces the breakdown of the blood–brain barrier (BBB) and/or the activation of toll-like receptor 4 (TLR4) in the neonatal rat brain. Neonatal rats received intraperitoneal injections of low-dose LPS (0.3 mg/kg∙bw), and the BBB compromise was detected by Evans Blue extravasation and electron microscopy. Meanwhile, TLR4, adaptin myeloid differentiation factor 88 (MyD88), nuclear transcription factor kappa-B (NF-κB) p50 and tumor necrosis factor alpha (TNFα) in the neonatal rat brain were determined by quantitative real-time polymerase chain reaction (PCR) and Western Blot. Immunohistochemistry was used to determine the distribution and activation of microglia in the brain after LPS administration. It was demonstrated that Evans Blue extravasation was not observed in the brain parenchyma, and that tight junctions of cerebral endothelial cells remained intact after systemic injections of LPS in neonatal rats. Although intracerebroventricular injections of LPS activated microglia and up-regulated the expression of TLR4, MyD88, NF-κB p50 and TNFα in the neonatal rat brain, systemic LPS did not induce these responses. These findings indicate that while the neonatal rat brain responds to the direct intra-cerebral administration of LPS through robust TLR4 activation, systemic low-dose LPS does not induce the innate immune reaction or compromise the BBB in neonatal rats.
View Full-Text
►

▼

Figures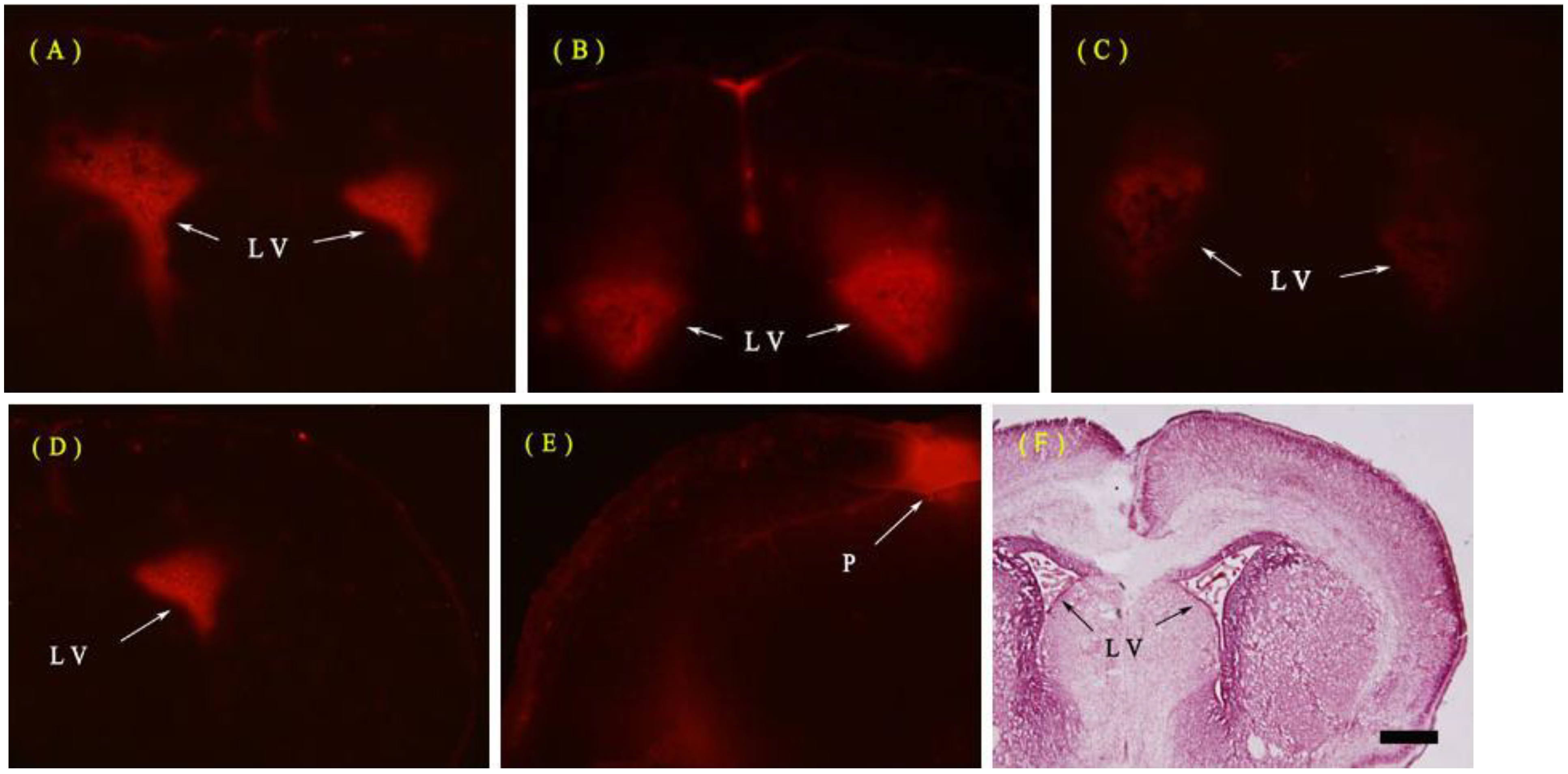 Figure 1
Share & Cite This Article
MDPI and ACS Style
Wang, P.; You, S.-W.; Yang, Y.-J.; Wei, X.-Y.; Wang, Y.-Z.; Wang, X.; Hao, D.-J.; Kuang, F.; Shang, L.-X. Systemic Injection of Low-Dose Lipopolysaccharide Fails to Break down the Blood–Brain Barrier or Activate the TLR4-MyD88 Pathway in Neonatal Rat Brain. Int. J. Mol. Sci. 2014, 15, 10101-10115.
Related Articles
Comments
[Return to top]