Open Access This article is
freely available
re-usable
Article
Influence of Cobalt on the Properties of Load-Sensitive Magnesium Alloys
Institut für Werkstoffkunde (Institute of Materials Science), Leibniz Universität Hannover, An der Universität 2, D-30823 Garbsen, Germany
*
Author to whom correspondence should be addressed; Tel.: +49-511-762-4328; Fax: +49-511-762-5245.
Received: 1 November 2012; in revised form: 12 December 2012 / Accepted: 19 December 2012 / Published: 21 December 2012
Abstract
:
In this study, magnesium is alloyed with varying amounts of the ferromagnetic alloying element cobalt in order to obtain lightweight load-sensitive materials with sensory properties which allow an online-monitoring of mechanical forces applied to components made from Mg-Co alloys. An optimized casting process with the use of extruded Mg-Co powder rods is utilized which enables the production of magnetic magnesium alloys with a reproducible Co concentration. The efficiency of the casting process is confirmed by SEM analyses. Microstructures and Co-rich precipitations of various Mg-Co alloys are investigated by means of EDS and XRD analyses. The Mg-Co alloys' mechanical strengths are determined by tensile tests. Magnetic properties of the Mg-Co sensor alloys depending on the cobalt content and the acting mechanical load are measured utilizing the harmonic analysis of eddy-current signals. Within the scope of this work, the influence of the element cobalt on magnesium is investigated in detail and an optimal cobalt concentration is defined based on the performed examinations.
Keywords:
physical sensors; magnetic materials; load-sensitive materials; Villari effect; magnesium; cobalt
Acknowledgments
This research is sponsored by the German Research Foundation (DFG) within the subproject E2 "Magnetic Magnesium Alloys" of the Collaborative Research Center 653 "Gentelligent Components in their Lifecycle". The eddy current measurements were executed in cooperation with subproject S3 "Gentelligent Part Identification and Integrity Assessment". The authors would like to thank Christoph Hübsch for conducting the XRD phase analysis, Torsten Heidenblut and Marcus Engelhardt for the in-situ tensile tests, Anja Krabbenhöft for recording the SEM images and Harald Kernbach for the mechanical testing.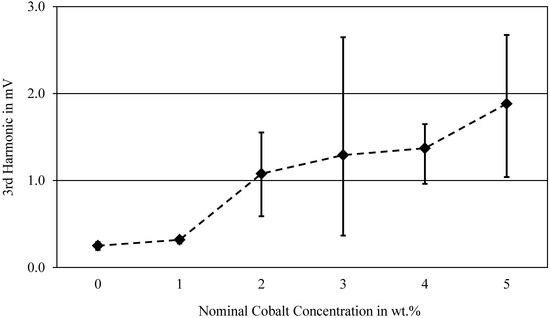 Figure 1. Amplitudes of the 3rd harmonic of the binary Mg-Co alloys' cylinder specimens; eddy current ring sensor Ø 20 mm, test frequency 1.6 kHz.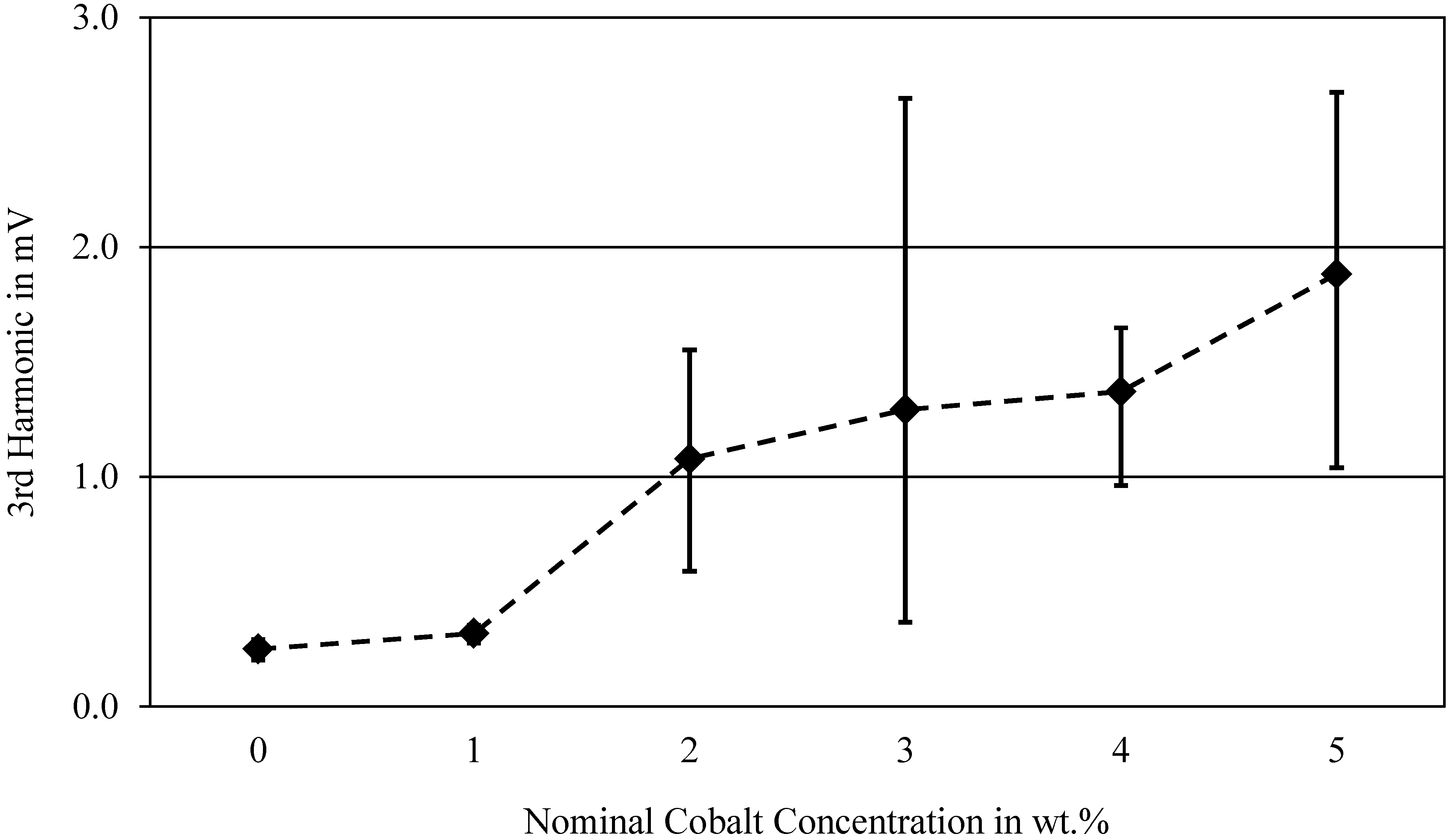 Figure 2. Amplitudes of the 3rd harmonic of Mg96Co4 measured in loading tests; eddy current ring sensor Ø 10 mm, test frequency 1.6 kHz.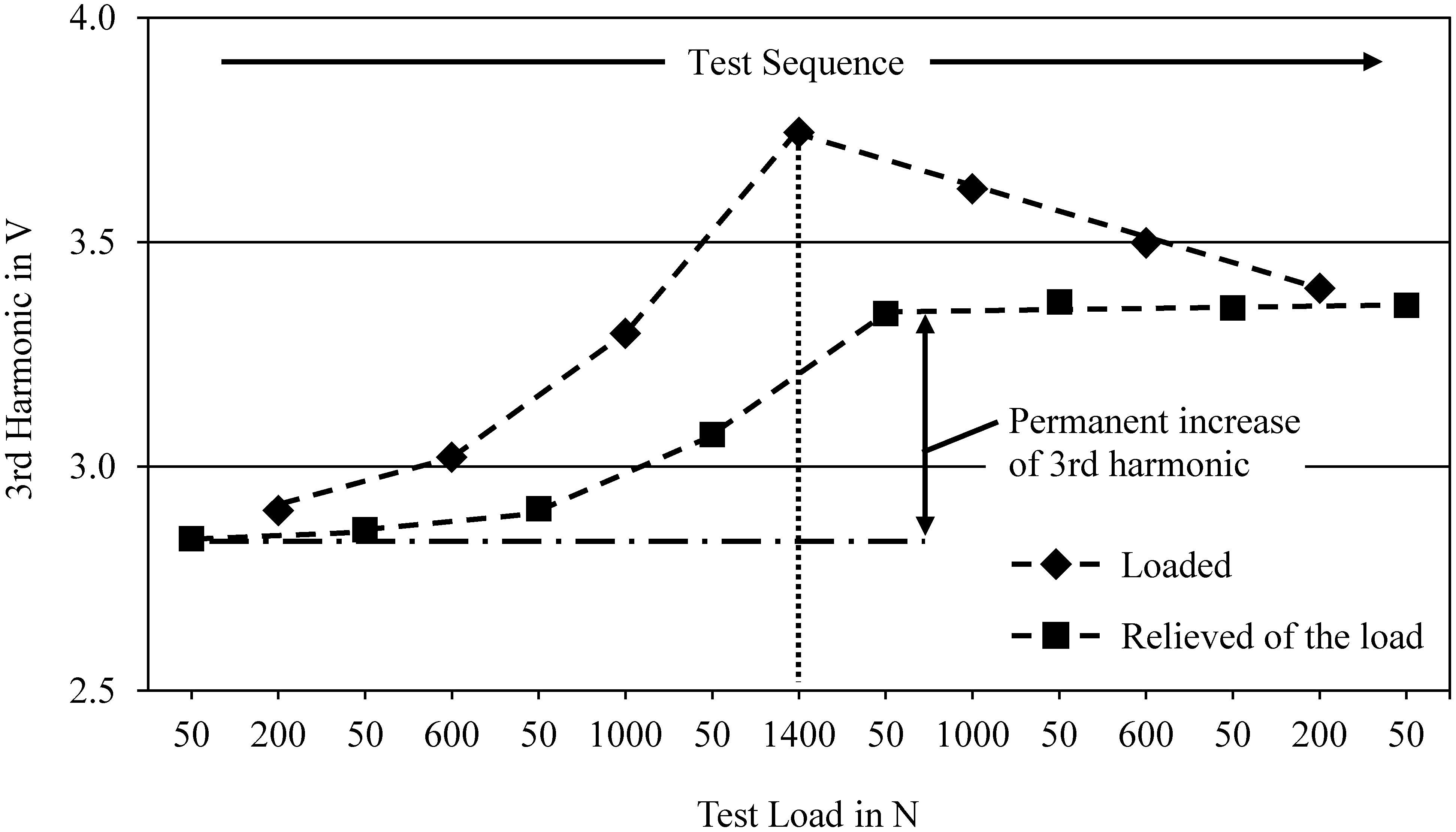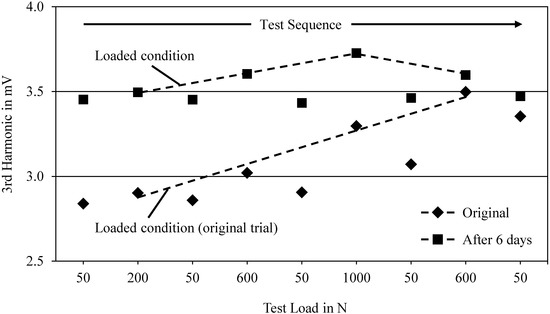 Figure 3. Amplitudes of the 3rd harmonic of Mg96Co4 measured in loading tests which were performed twice on the same tensile specimen with a time interval of 6 days; eddy current ring sensor Ø 10 mm, test frequency 1.6 kHz.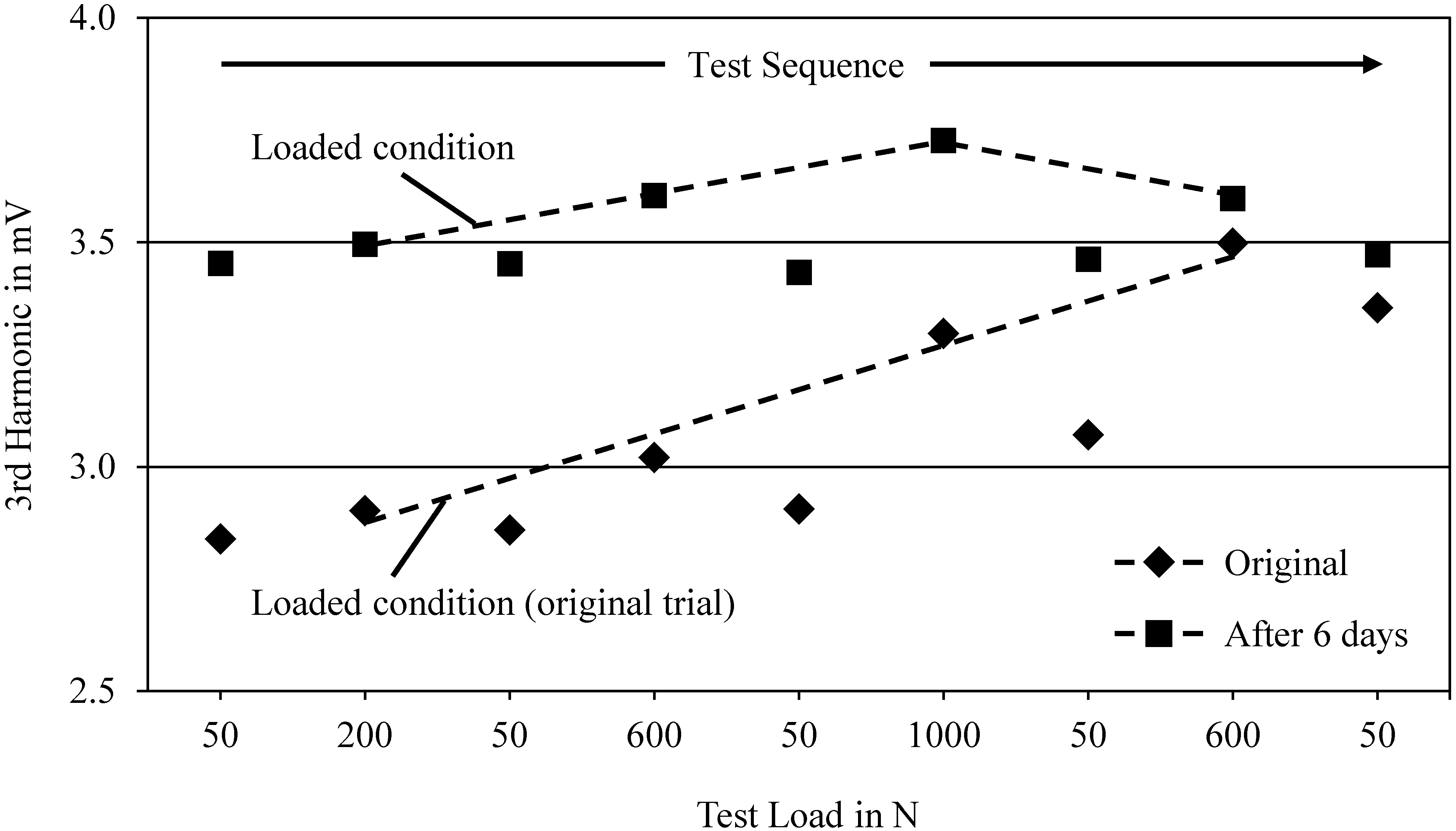 Figure 4. SEM images of the microstructures of binary Mg-Co alloys (RBSD mode): (a) Mg97Co3; (b) Mg96Co4; (c) Mg95Co5.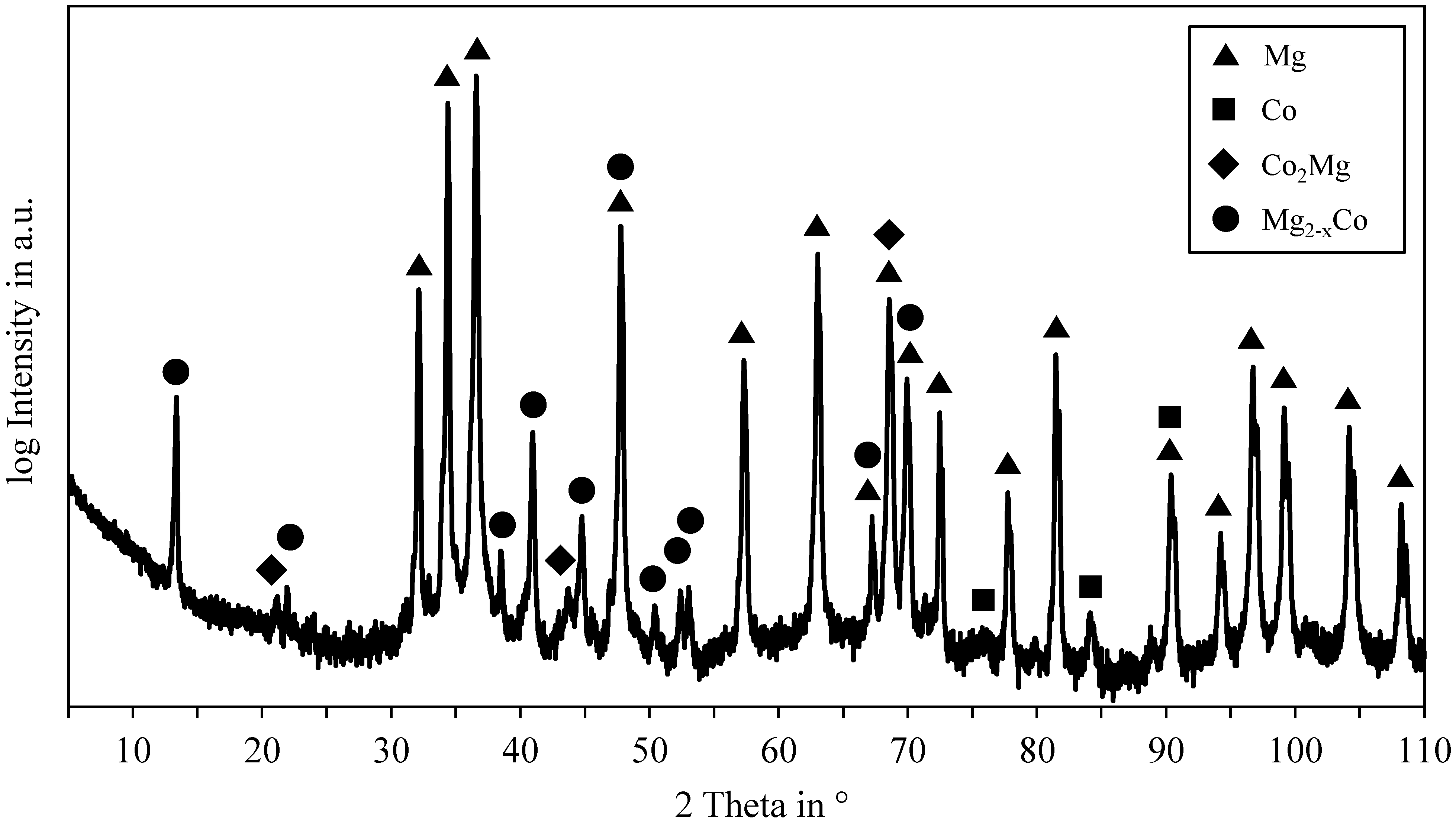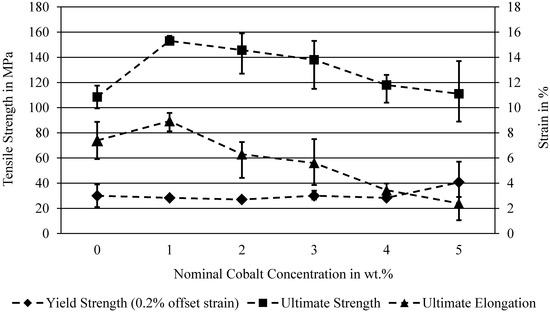 Figure 6. Mechanical properties of binary Mg-Co alloys in the as-cast state subject to the Co content; tensile tests according to ISO 6892-1, threaded tensile specimens DIN 50125 B 6 × 30 (mean values of 3 specimens for each alloy).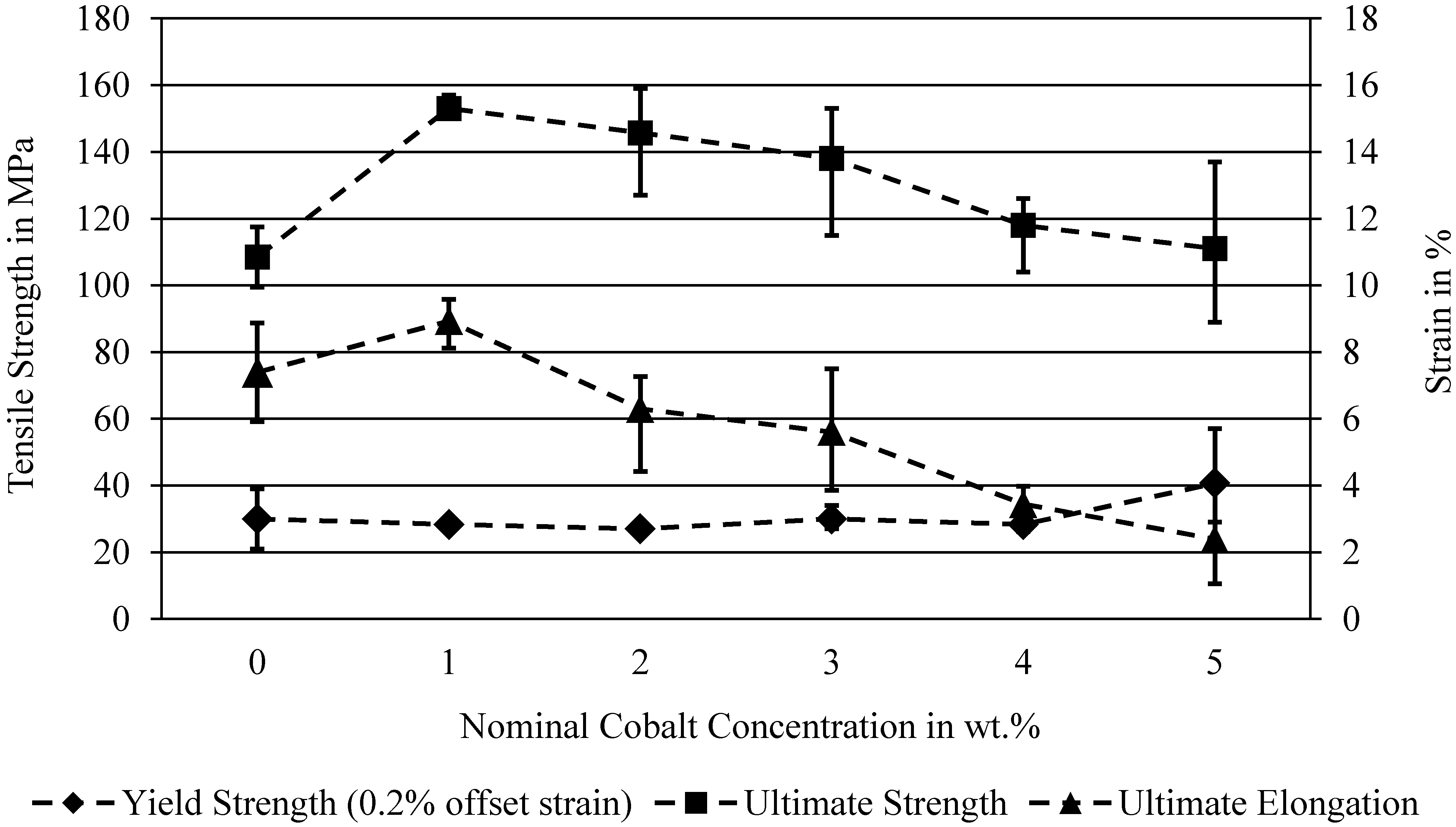 Figure 7. SEM investigation of the microstructure of the alloy Mg96Co4 during the in-situ tensile test: (a) specimen 1 in unloaded state; (b) specimen 1 loaded with 630 N; (c) fracture in specimen 2 after failure.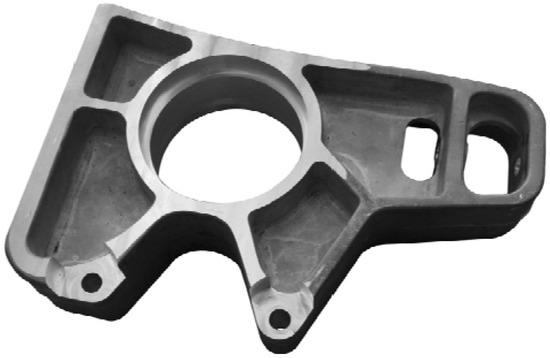 Figure 8. Load-sensitive magnesium wheel carrier from the RP09 race car (Team Horsepower, Leibniz Universität Hannover).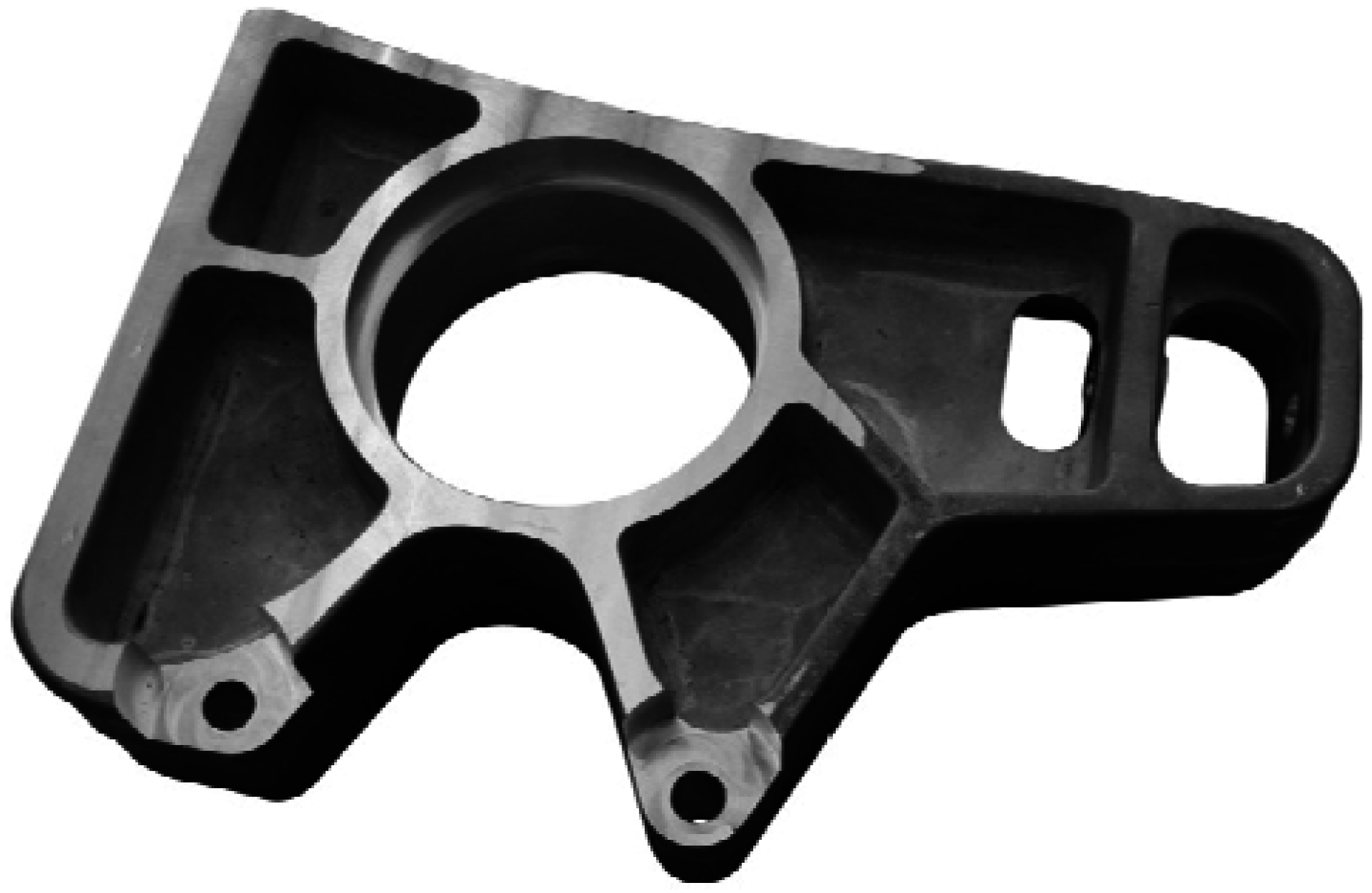 Table 1. Materials used in this study.
Material
Supplier
Content in wt.% according to Supplier

---

Zn
Al
Si
Mn
Co
Fe
Ca
Mg

---

Mg ingots
Magnesium Elektron
0.004
0.012
0.012
0.025
-
0.002
0.02
99.92
Mg powder
Ecka Granules
-
-
-
-
-
-
-
99.8
Co powder
Sigma Aldrich
-
-
-
-
99.9
-
-
-
Table 2. EDS measurements of overall Co concentrations in binary Mg-Co alloys.
Alloy
Nominal Co Content in wt.%
Element concentration in wt.%

---

Mg
Co
C
O
Si

---

Mg97Co3
3
94.71
2.99
1.93
0.37
-
Mg96Co4
4
94.99
3.44
1.57
0.00
-
Mg95Co5
5
92.66
4.47
1.79
0.95
0.12
© 2013 by the authors; licensee MDPI, Basel, Switzerland. This article is an open access article distributed under the terms and conditions of the Creative Commons Attribution license (http://creativecommons.org/licenses/by/3.0/).