An Acetylcholinesterase-Based Chronoamperometric Biosensor for Fast and Reliable Assay of Nerve Agents
1
Faculty of Military Health Sciences, University of Defence, Trebesska 1575, CZ-500 01 Hradec Kralove, Czech Republic
2
Karel English College in Brno, Sujanovo namesti 356/1, CZ-602 00 Brno, Czech Republic
3
Central European Institute of Technology, Brno University of Technology, Technicka 3058/10, CZ-616 00 Brno, Czech Republic
4
Department of Chemistry and Biochemistry, Faculty of Agronomy, Mendel University in Brno, Zemedelska 1, CZ-613 00 Brno, Czech Republic
*
Author to whom correspondence should be addressed.
Received: 16 July 2013 / Revised: 19 August 2013 / Accepted: 27 August 2013 / Published: 30 August 2013
Abstract
The enzyme acetylcholinesterase (AChE) is an important part of cholinergic nervous system, where it stops neurotransmission by hydrolysis of the neurotransmitter acetylcholine. It is sensitive to inhibition by organophosphate and carbamate insecticides, some Alzheimer disease drugs, secondary metabolites such as aflatoxins and nerve agents used in chemical warfare. When immobilized on a sensor (physico-chemical transducer), it can be used for assay of these inhibitors. In the experiments described herein, an AChE- based electrochemical biosensor using screen printed electrode systems was prepared. The biosensor was used for assay of nerve agents such as sarin, soman, tabun and VX. The limits of detection achieved in a measuring protocol lasting ten minutes were 7.41 × 10
−12
mol/L for sarin, 6.31 × 10
−12
mol /L for soman, 6.17 × 10
−11
mol/L for tabun, and 2.19 × 10
−11
mol/L for VX, respectively. The assay was reliable, with minor interferences caused by the organic solvents ethanol, methanol, isopropanol and acetonitrile. Isopropanol was chosen as suitable medium for processing lipophilic samples.
View Full-Text
►

▼

Figures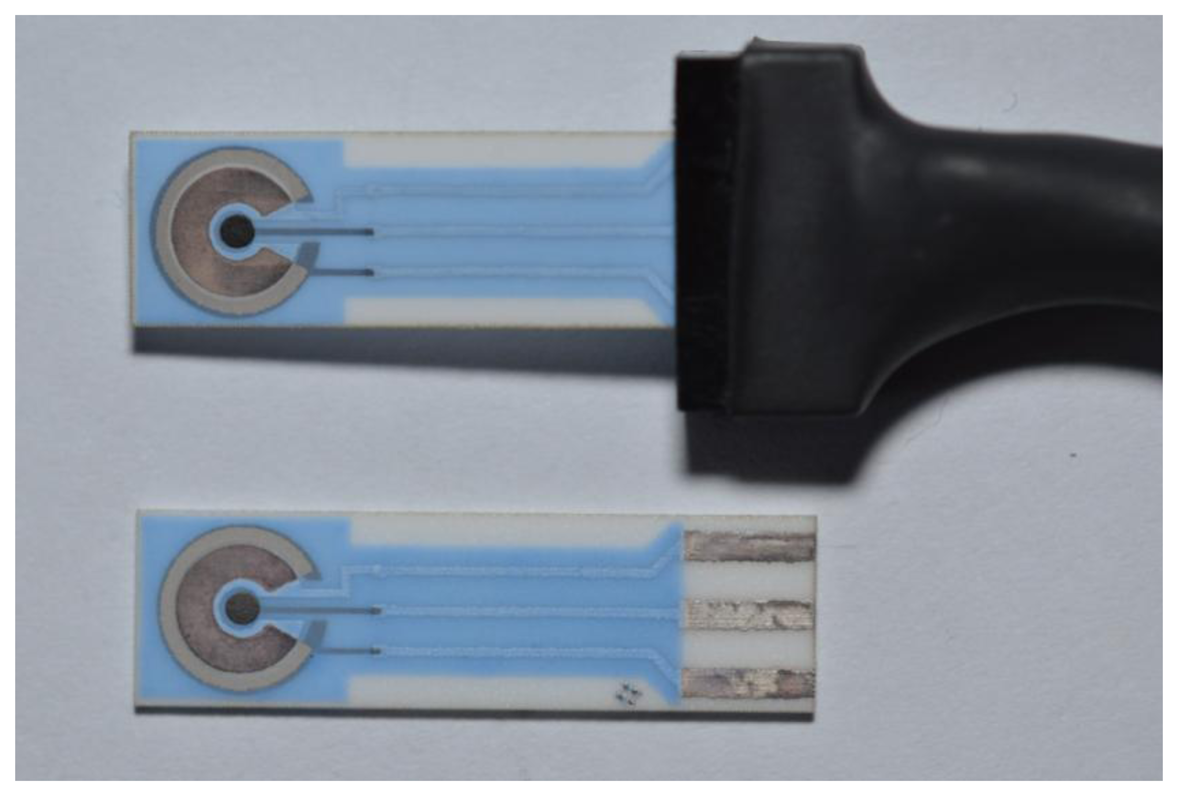 Share & Cite This Article
MDPI and ACS Style
Pohanka, M.; Adam, V.; Kizek, R. An Acetylcholinesterase-Based Chronoamperometric Biosensor for Fast and Reliable Assay of Nerve Agents. Sensors 2013, 13, 11498-11506.
Related Articles
Comments
[Return to top]