Potentiometric Responses of Ion-Selective Electrodes Doped with Diureidocalix[4]arene towards Un-dissociated Benzoic Acid
1
Institute of Animal Reproduction and Food Research, Polish Academy of Sciences Tuwima 10, 10-747 Olsztyn, Poland
2
Department of Organic Chemistry, Institute of Chemical Technology, Technicka 5, 166 28 Prague 6, Czech Republic
*
Author to whom correspondence should be addressed.
Received: 1 July 2007 / Accepted: 26 August 2007 / Published: 27 August 2007
Abstract
Diureidocalix[4]arene have been applied as new ionophore in liquid membraneelectrode (ISE) sensitive towards un-dissociated benzoic acid. The electrode demonstratedresponse towards benzoic acid with the detection limit 2.0 x 10
-4
M which is sufficient forthe determination of benzoic acid added to beverages as preservative in milimolarconcentration. The selectivity coefficients measured by the matched potential method(MPM) showed its good selectivity against common anions present in drink samples. Allmeasurements were made in presence of 1.0 x 10
-2
M NaHSO
4
pH 3.0 in order to reducethe influence of OH
-
. The applicability of diureidocalix[4]arene incorporated ISE has beenchecked by recovery test of benzoic acid in the presence of artificial drink matrix and bystandard addition method.
View Full-Text
►

▼

Figures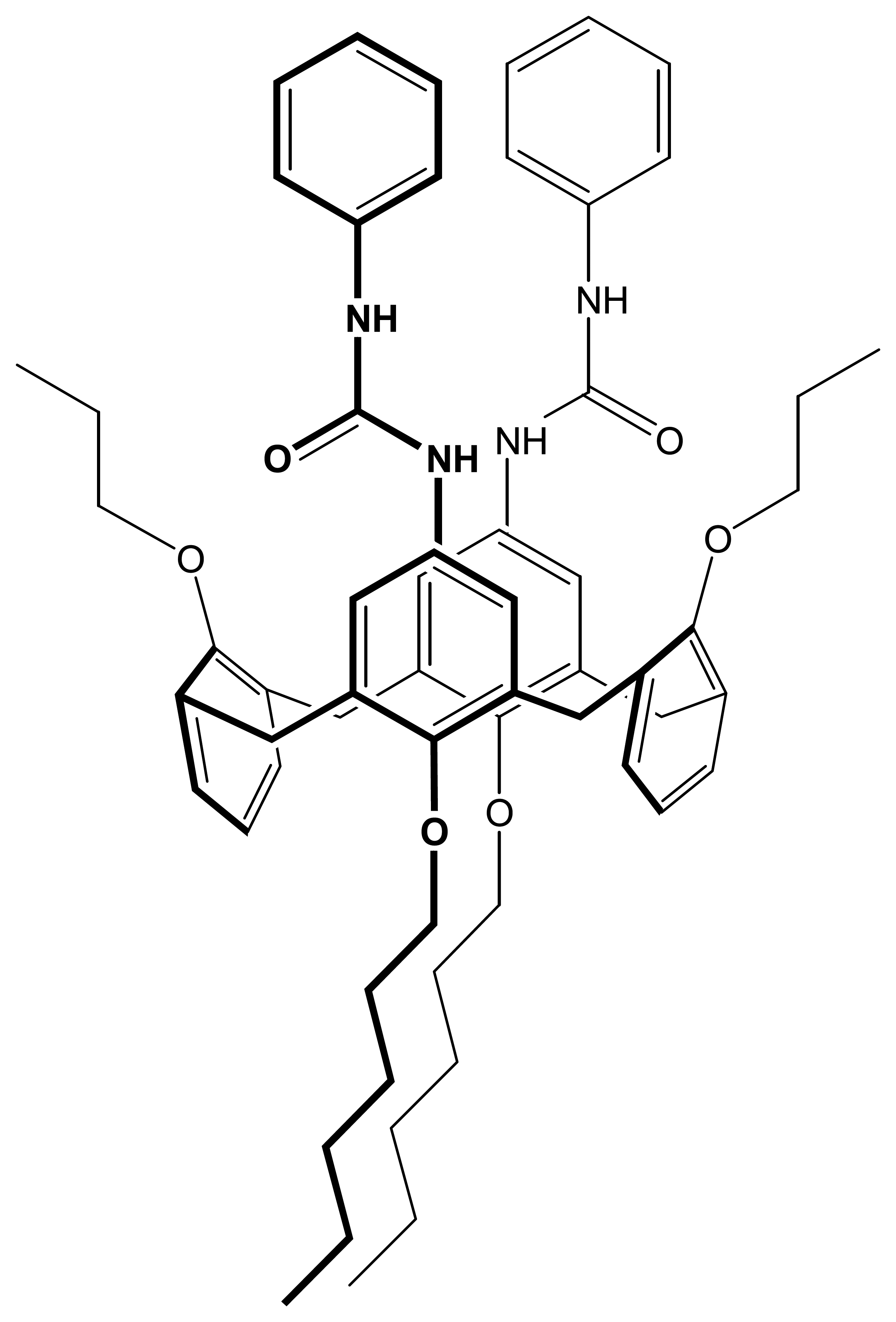 Share & Cite This Article
MDPI and ACS Style
Krajewska, A.; Lhotak, P.; Radecka, H. Potentiometric Responses of Ion-Selective Electrodes Doped with Diureidocalix[4]arene towards Un-dissociated Benzoic Acid. Sensors 2007, 7, 1655-1666.
Related Articles
Comments
[Return to top]