Epigonal Conditioned Media from Bonnethead Shark, Sphyrna tiburo, Induces Apoptosis in a T-Cell Leukemia Cell Line, Jurkat E6-1
1
Marine Immunology Program, Mote Marine Laboratory, 1600 Ken Thompson Parkway, Sarasota, FL 34236, USA
2
Marine Biomedical Program, Mote Marine Laboratory, 1600 Ken Thompson Parkway, Sarasota, FL 34236, USA
3
Department of Animal and Veterinary Sciences, Clemson University, Clemson, SC 29634, USA
*
Author to whom correspondence should be addressed.
Received: 23 July 2013 / Revised: 12 August 2013 / Accepted: 20 August 2013 / Published: 26 August 2013
Abstract
Representatives of Subclass Elasmobranchii are cartilaginous fish whose members include sharks, skates, and rays. Because of their unique phylogenetic position of being the most primitive group of vertebrates to possess all the components necessary for an adaptive immune system, the immune regulatory compounds they possess may represent the earliest evolutionary forms of novel compounds with the potential for innovative therapeutic applications. Conditioned medium, generated from short term culture of cells from the epigonal organ of bonnethead sharks (
Sphyrna tiburo
), has been shown to have potent reproducible cytotoxic activity against a variety of human tumor cell lines
in vitro
. Existing data suggest that epigonal conditioned medium (ECM) exerts this cytotoxic activity through induction of apoptosis in target cells. This manuscript describes apoptosis induction in a representative tumor cell line, Jurkat E6-1, in response to treatment with ECM at concentrations of 1 and 2 mg/mL. Data indicate that ECM exposure initiates the mitochondrial pathway of apoptosis through activation of caspase enzymes. Future purification of ECM components may result in the isolation of an immune-regulatory compound with potential therapeutic benefit for treatment of human cancer.
View Full-Text
►

▼

Figures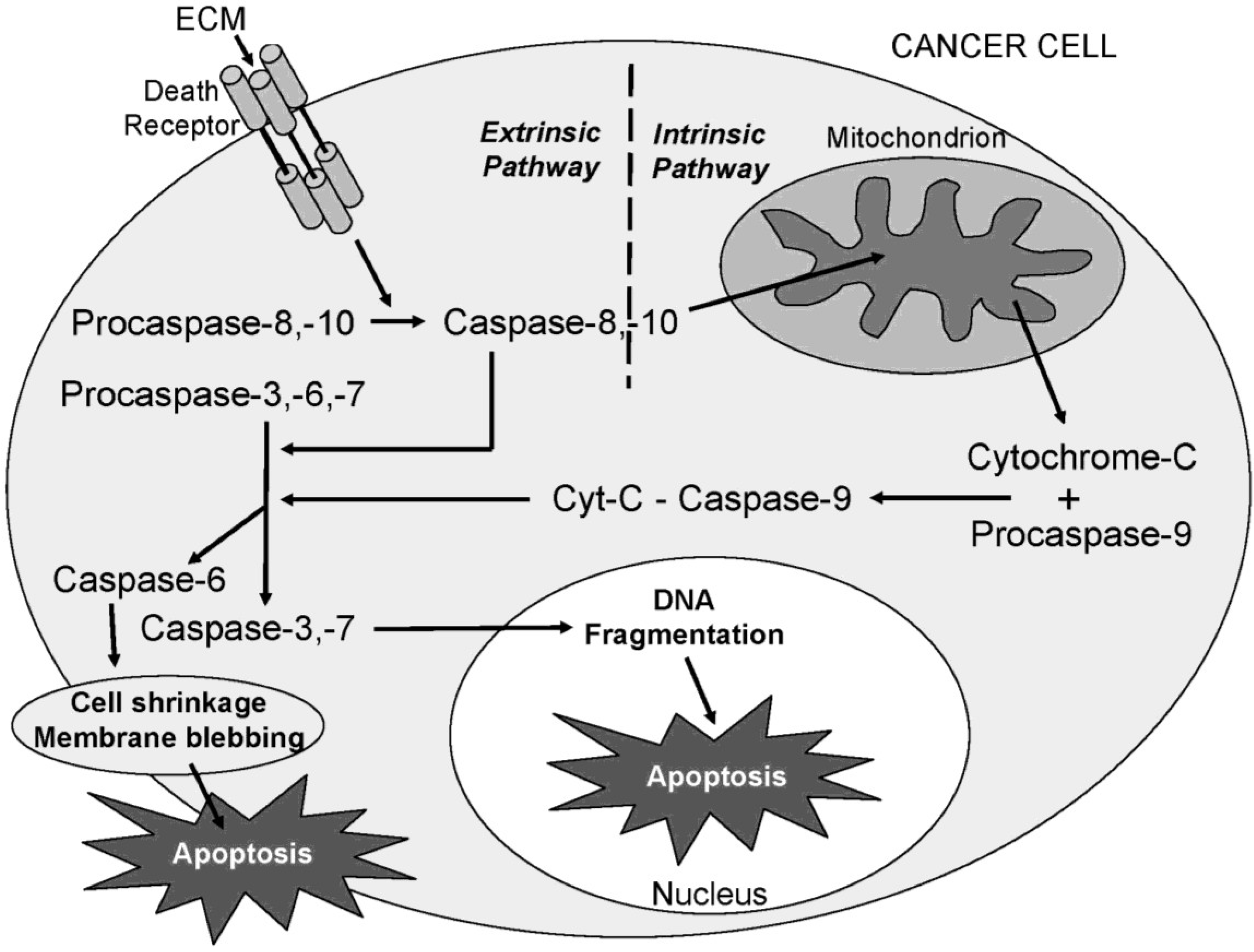 Figure 1
Share & Cite This Article
MDPI and ACS Style
Walsh, C.J.; Luer, C.A.; Yordy, J.E.; Cantu, T.; Miedema, J.; Leggett, S.R.; Leigh, B.; Adams, P.; Ciesla, M.; Bennett, C.; Bodine, A.B. Epigonal Conditioned Media from Bonnethead Shark, Sphyrna tiburo, Induces Apoptosis in a T-Cell Leukemia Cell Line, Jurkat E6-1. Mar. Drugs 2013, 11, 3224-3257.
Related Articles
Comments
[Return to top]