Use of Competition ELISA for Monitoring of West Nile Virus Infections in Horses in Germany
1
Friedrich-Loeffler-Institut, Federal Research Institute for Animal Health, Institute of Novel and Emerging Infectious Diseases, Südufer 10, D-17493 Greifswald-Insel Riems, Germany
2
Friedrich-Loeffler-Institut, Federal Research Institute for Animal Health, Institute of Bacterial Infections and Zoonoses, Naumburger Str. 96a, D-07743 Jena, Germany
3
Lower Saxony State Office for Consumer Protection and Food Safety (LAVES), Food and Veterinary Institute Braunschweig/Hannover, Institute Hannover, Eintrachtweg 17, D-30173 Hannover, Germany
4
Landesbetrieb Hessisches Landeslabor, Veterinary virology and molecular biology, Schubertstr. 60, D-35392 Gießen, Germany
5
Berlin-Brandenburg State Laboratory (LLBB), Gerhard-Neumann-Str. 2-3, D-15236 Frankfurt (Oder), Germany
6
Thuringian State Authority for Consumer Protection (TLV), Tennstedter Straße 8/9, D-99947 Bad Langensalza, Germany
7
Landesuntersuchungsamt Rhineland-Palatinate, Blücherstr. 34, D-56073 Koblenz, Germany
8
State Institute for Consumer Protection of Saxony-Anhalt, Department for Veterinary Medicine, Haferbreiter Weg 132-135, D-39576 Stendal, Germany
9
State Institute for Chemical and Veterinary Analysis, Weißenburger Str. 3, D-76187 Karlsruhe, Germany
*
Author to whom correspondence should be addressed.
Received: 14 June 2013 / Revised: 12 July 2013 / Accepted: 15 July 2013 / Published: 24 July 2013
Abstract
West Nile virus (WNV) is a mosquito-borne viral pathogen of global importance and is considered to be the most widespread flavivirus in the World. Horses, as dead-end hosts, can be infected by bridge mosquito vectors and undergo either subclinical infections or develop severe neurological diseases. The aim of this study was to detect WNV specific antibodies in horses in Germany as an indicator for an endemic circulation of WNV. Sera from more than 5,000 horses (primarily fallen stock animals) were collected in eight different federal states of Germany from 2010 to 2012. Sera were screened by a competitive ELISA and positive reactions were verified by an indirect IgM ELISA and/or by virus neutralization tests (VNT) for WNV and Tick-borne encephalitis virus (TBEV) in order to exclude cross-reacting antibody reactions. In essence WNV specific antibodies could not be detected in any of the horse sera. Not surprisingly, a small number of sera contained antibodies against TBEV. It is noteworthy that equine sera were often collected from horse carcasses and therefore were of poor quality. Nonetheless, these sera were still suitable for WNV ELISA testing,
i.e.
, they did not produce a high background reaction which is a frequently observed phenomenon. According to these data there is no evidence for indigenous WNV infections in horses in Germany at present.
View Full-Text
►

▼

Figures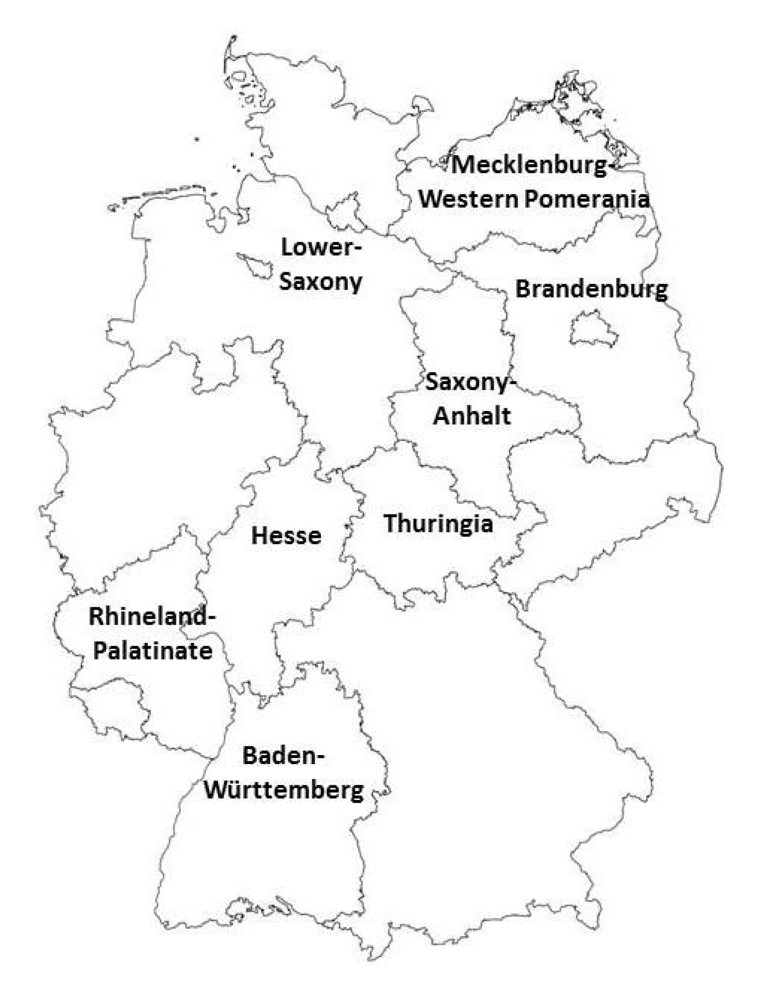 Figure 1
Share & Cite This Article
MDPI and ACS Style
Ziegler, U.; Angenvoort, J.; Klaus, C.; Nagel-Kohl, U.; Sauerwald, C.; Thalheim, S.; Horner, S.; Braun, B.; Kenklies, S.; Tyczka, J.; Keller, M.; Groschup, M.H. Use of Competition ELISA for Monitoring of West Nile Virus Infections in Horses in Germany. Int. J. Environ. Res. Public Health 2013, 10, 3112-3120.
Related Articles
Comments
[Return to top]