Preparation and Characterization of Guar-Montmorillonite Nanocomposites
Centre for Catalysis Research and Innovation and Department of Chemistry, University of Ottawa, 10 Marie Curie, Ottawa, Ontario K1N 6N5, Canada
*
Author to whom correspondence should be addressed.
Received: 24 September 2013 / Revised: 4 November 2013 / Accepted: 7 November 2013 / Published: 13 November 2013
Abstract
Polymer-clay nanocomposites are highly sought-after materials, mainly due to their applicability in a variety of avenues. From the standpoint of the preparation of these nanocomposites, however, organic compatibility with clay and adherence to "green chemistry" concepts and principles can be limiting factors. As such, the objective was to prepare a biopolymer-modified clay nanocomposite using a simple and environmentally friendly method of preparation, whereby pre-treatment of the clay for organic compatibility was bypassed. Novel montmorillonite nanocomposites were prepared using neutral guar gum and cationic guar gum. X-ray diffraction (XRD) and transmission electron microscopy (TEM) confirmed the formation of intercalated structures. A monolayer configuration of cationic guar within the interlayer space was indicated by XRD results, while treatment with neutral guar gum resulted in the observance of both monolayer and bilayer configurations. Additionally, TEM results indicated partial exfoliation. Results attributed from
13
C cross polarization/magic angle spinning nuclear magnetic resonance spectroscopy (CP/MAS NMR) of the nanocomposites indicated peaks corresponding to the guar constituent, confirming the adsorption of the biopolymer. Inductively coupled plasma emission spectrometry (ICP-ES) results indicated the exchange of cations present in neutral guar gum with the sodium cations of montmorillonite, in the case of the neutral guar nanocomposites.
View Full-Text
►

▼

Figures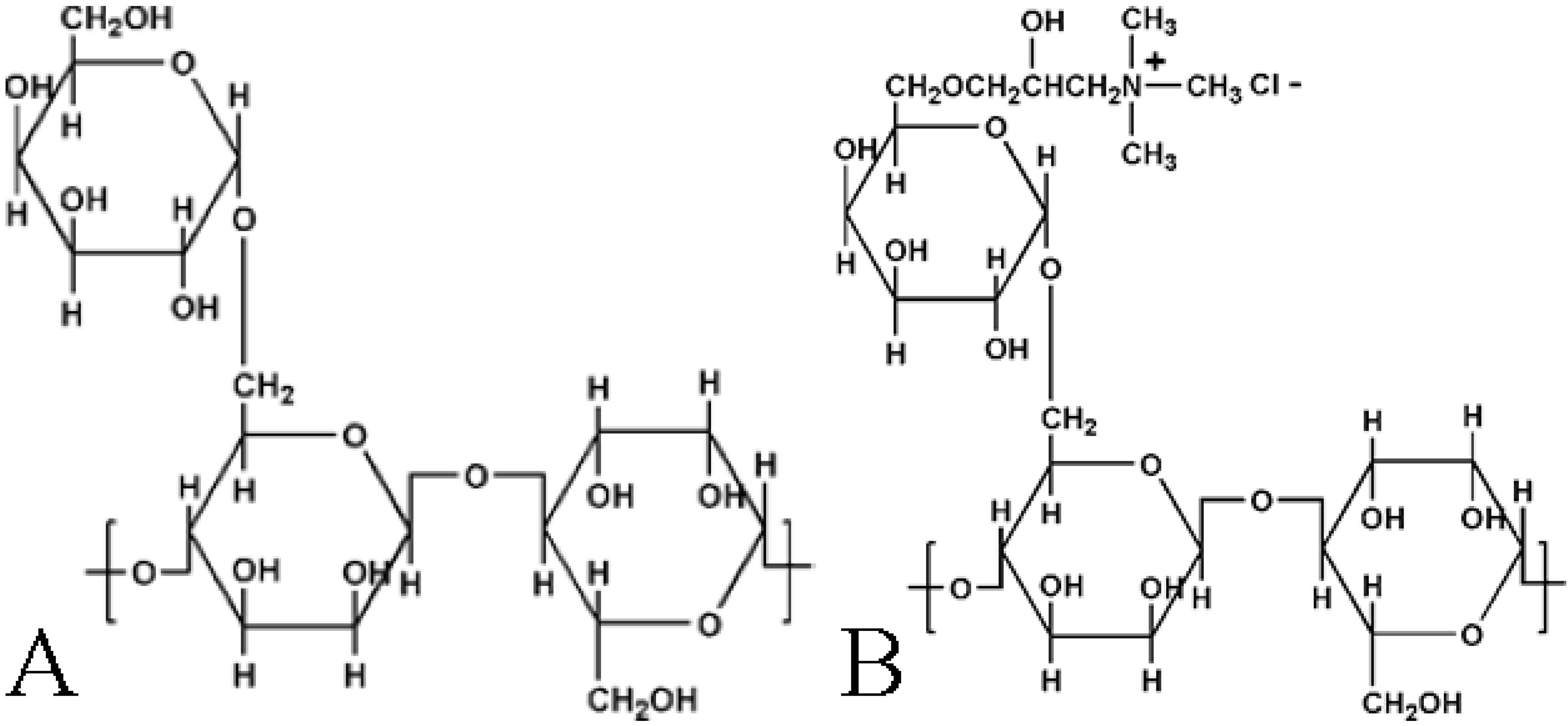 Figure 1
Share & Cite This Article
MDPI and ACS Style
Mansa, R.; Detellier, C. Preparation and Characterization of Guar-Montmorillonite Nanocomposites. Materials 2013, 6, 5199-5216.
Related Articles
Comments
[Return to top]