On Line Validation Exercise (OLIVE): A Web Based Service for the Validation of Medium Resolution Land Products. Application to FAPAR Products
1
UMR1114 EMMAH, INRA, Centre PACA, Bâtiment Climat, Domaine Saint-Paul, 228 route de l'aérodrome, CS 40509, 84914 Avignon Cédex, France
2
Brockmann Consult, Max-Planck-Str. 2, 21502 Geesthacht, Germany
3
ESA-ESRIN, D/EOP-SEP, Via Galileo Galilei, I-00044 Frascati, Italy
4
ESS/GC-CCRS/EOGD/OMAS, Natural Resources Canada, 588 Booth Street, 4th Floor, Room. 465, Ottawa, ON K1A 0Y7, Canada
5
ESA-ECSAT, Atlas Building, Harwell Oxford, Didcot, Oxfordshire OX11 0QX, UK
6
Department of Earth and Environment, Boston University, Boston, MA 02215, USA
7
Institute for Environment and Sustainability, Joint Research Center, TP 122, I-21027 Ispra, Italy
8
National Physical Laboratory, Hampton Road, Teddington, Middlesex TW11 0LW, UK
9
Institute of Evolutionary Biology and Environmental Studies, University of Zurich, Winterthurerstrasse 190, CH-8057 Zurich, Switzerland
10
EOLAB, Parc Científic Universitat de València, c/Catedràtic José Beltrán, 2, Paterna 46980, Spain
11
Center for Earth Observation Science (CEOS), Department of Earth and Atmospheric Sciences, University of Alberta, Edmonton, AB T6GE3, Canada
*
Author to whom correspondence should be addressed.
Received: 25 February 2014 / Revised: 18 April 2014 / Accepted: 21 April 2014 / Published: 5 May 2014
Abstract
The OLIVE (On Line Interactive Validation Exercise) platform is dedicated to the validation of global biophysical products such as LAI (Leaf Area Index) and FAPAR (Fraction of Absorbed Photosynthetically Active Radiation). It was developed under the framework of the CEOS (Committee on Earth Observation Satellites) Land Product Validation (LPV) sub-group. OLIVE has three main objectives: (i) to provide a consistent and centralized information on the definition of the biophysical variables, as well as a description of the main available products and their performances (ii) to provide transparency and traceability by an online validation procedure compliant with the CEOS LPV and QA4EO (Quality Assurance for Earth Observation) recommendations (iii) and finally, to provide a tool to benchmark new products, update product validation results and host new ground measurement sites for accuracy assessment. The functionalities and algorithms of OLIVE are described to provide full transparency of its procedures to the community. The validation process and typical results are illustrated for three FAPAR products: GEOV1 (VEGETATION sensor), MGVIo (MERIS sensor) and MODIS collection 5 FPAR. OLIVE is available on the European Space Agency CAL/VAL portal), including full documentation, validation exercise results, and product extracts.
View Full-Text
►

▼

Figures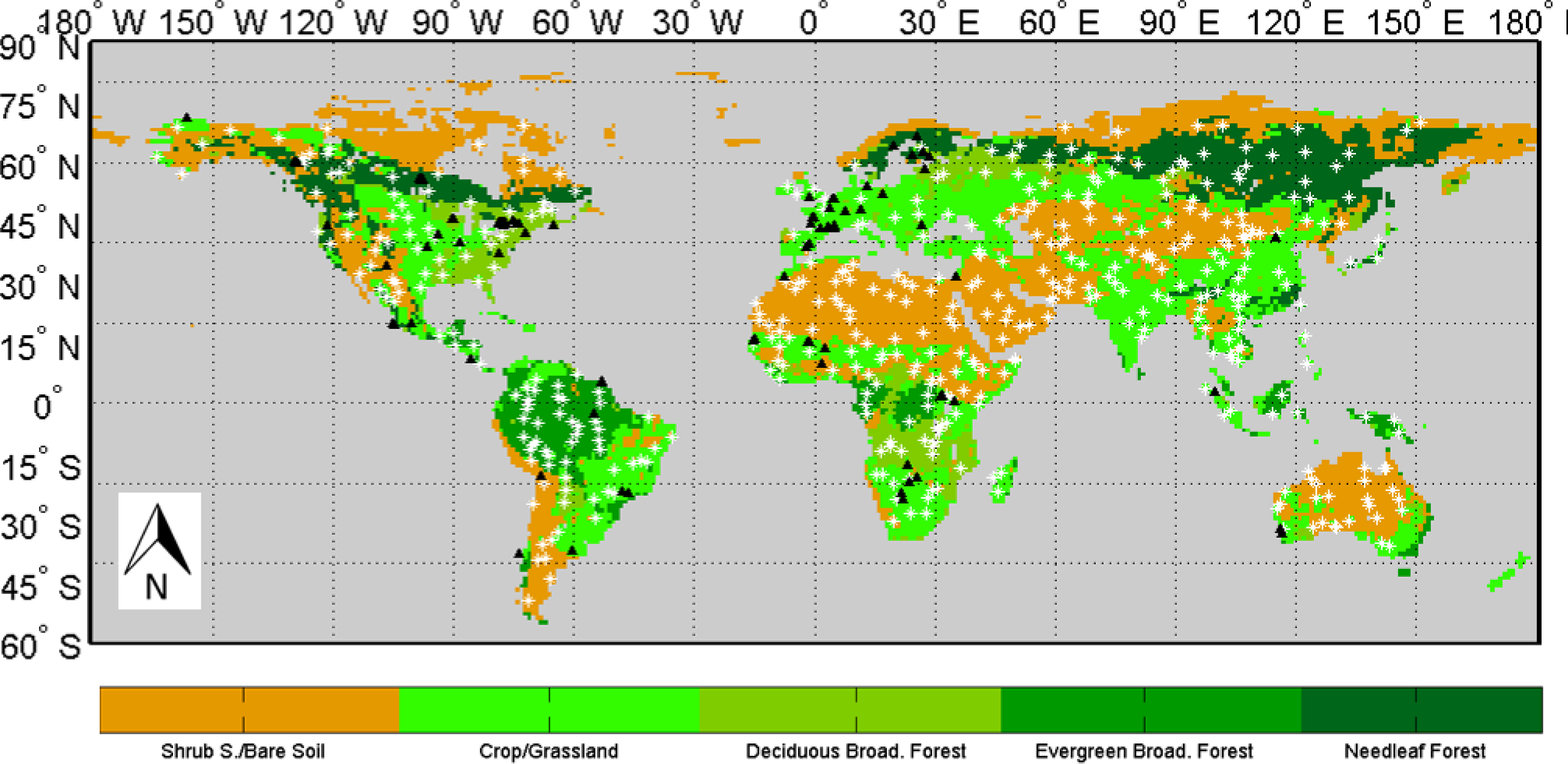 Share & Cite This Article
MDPI and ACS Style
Weiss, M.; Baret, F.; Block, T.; Koetz, B.; Burini, A.; Scholze, B.; Lecharpentier, P.; Brockmann, C.; Fernandes, R.; Plummer, S.; Myneni, R.; Gobron, N.; Nightingale, J.; Schaepman-Strub, G.; Camacho, F.; Sanchez-Azofeifa, A. On Line Validation Exercise (OLIVE): A Web Based Service for the Validation of Medium Resolution Land Products. Application to FAPAR Products. Remote Sens. 2014, 6, 4190-4216.
Related Articles
Comments
[Return to top]