Zinc Supplementation Alters Plasma Aluminum and Selenium Status of Patients Undergoing Dialysis: A Pilot Study
1
Micro-Nutrition & Biomedical Nutrition Labs, Institute of Biomedical Nutrition, Hung Kuang University, Taichung 433, Taiwan
2
Department of Nutritional Science, Fu Jen University, Taipei 242, Taiwan
3
Department of Nephrology, Kuang-Tien General Hospital, Taichung 433, Taiwan
*
Author to whom correspondence should be addressed.
Received: 4 February 2013 / Revised: 27 March 2013 / Accepted: 10 April 2013 / Published: 22 April 2013
Abstract
End stage renal disease patients undergoing long-term dialysis are at risk for abnormal concentrations of certain essential and non-essential trace metals and high oxidative stress. We evaluated the effects of zinc (Zn) supplementation on plasma aluminum (Al) and selenium (Se) concentrations and oxidative stress in chronic dialysis patients. Zn-deficient patients receiving continuous ambulatory peritoneal dialysis or hemodialysis were divided into two groups according to plasma Al concentrations (HA group, Al > 50 μg/L; and MA group, Al > 30 to ≤ 50 μg/L). All patients received daily oral Zn supplements for two months. Age- and gender-matched healthy individuals did not receive Zn supplement. Clinical variables were assessed before, at one month, and after the supplementation period. Compared with healthy subjects, patients had significantly lower baseline plasma Se concentrations and higher oxidative stress status. After two-month Zn treatment, these patients had higher plasma Zn and Se concentrations, reduced plasma Al concentrations and oxidative stress. Furthermore, increased plasma Zn concentrations were related to the concentrations of Al, Se, oxidative product malondialdehyde (MDA), and antioxidant enzyme superoxide dismutase activities. In conclusion, Zn supplementation ameliorates abnormally high plasma Al concentrations and oxidative stress and improves Se status in long-term dialysis patients.
View Full-Text
►

▼

Figures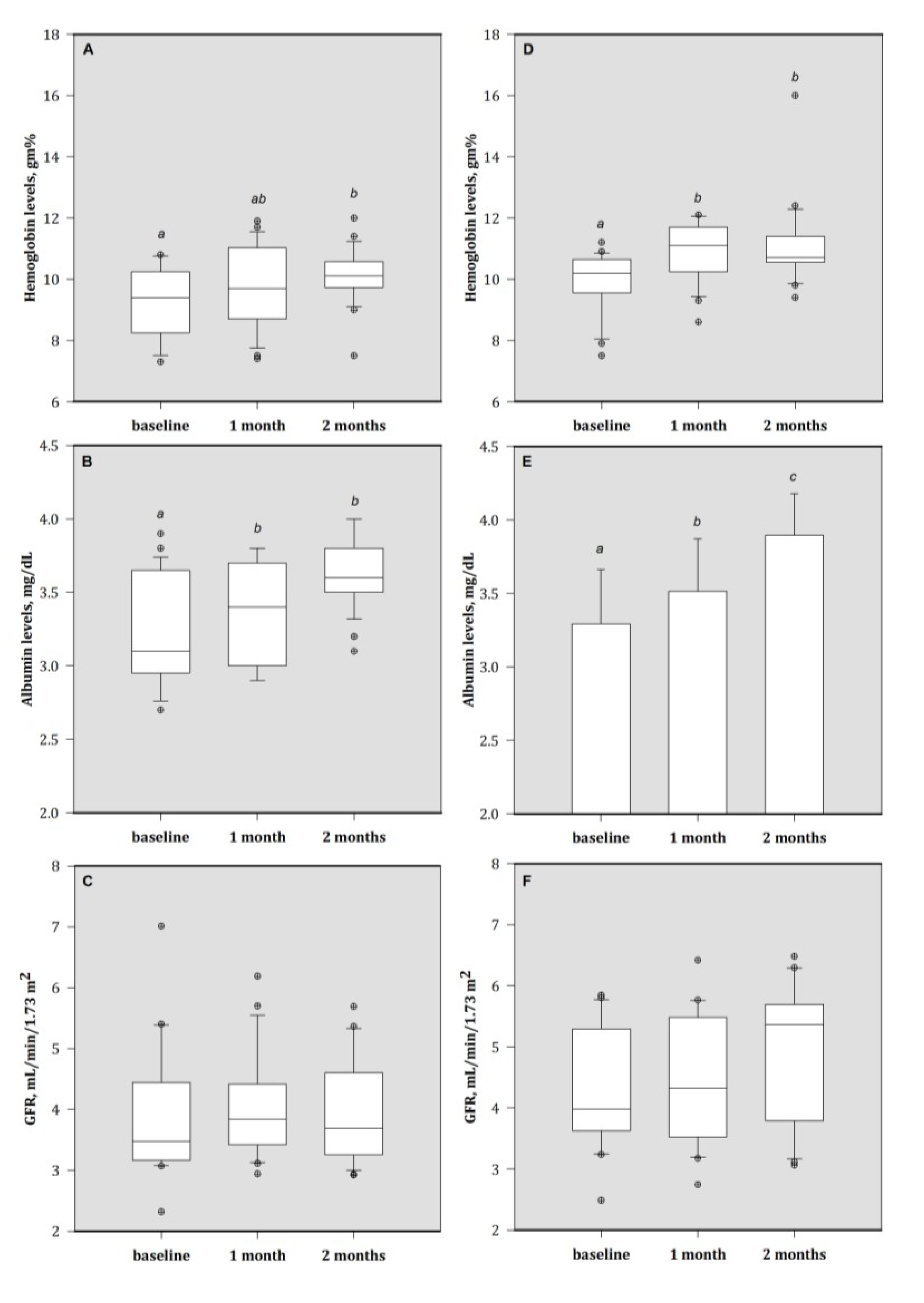 Figure 1
Share & Cite This Article
MDPI and ACS Style
Guo, C.-H.; Chen, P.-C.; Hsu, G.-S.W.; Wang, C.-L. Zinc Supplementation Alters Plasma Aluminum and Selenium Status of Patients Undergoing Dialysis: A Pilot Study. Nutrients 2013, 5, 1456-1470.
Related Articles
Comments
[Return to top]