Shiga Toxin 1, as DNA Repair Inhibitor, Synergistically Potentiates the Activity of the Anticancer Drug, Mafosfamide, on Raji Cells
1
Department of Experimental, Diagnostic and Specialty Medicine, University of Bologna, Via San Giacomo 14, Bologna 40126, Italy
2
Department of Biomolecular Sciences, University of Urbino "Carlo Bo",Via Saffi 2, Urbino 61029, Italy
3
Immunohematology and Transfusion Center, S. Orsola-Malpighi Hospital, Via Massarenti 9, Bologna 40138, Italy
4
Department of Clinical and Experimental Medicine, University of Parma, Via Volturno 39, Parma 43126, Italy
*
Author to whom correspondence should be addressed.
Received: 17 January 2013 / Revised: 7 February 2013 / Accepted: 7 February 2013 / Published: 21 February 2013
Abstract
Shiga toxin 1 (Stx1), produced by pathogenic
Escherichia coli
, targets a restricted subset of human cells, which possess the receptor globotriaosylceramide (Gb3Cer/CD77), causing hemolytic uremic syndrome. In spite of the high toxicity, Stx1 has been proposed in the treatment of Gb3Cer/CD77-expressing lymphoma. Here, we demonstrate in a Burkitt lymphoma cell model expressing this receptor, namely Raji cells, that Stx1, at quasi-non-toxic concentrations (0.05–0.1 pM), inhibits the repair of mafosfamide-induced DNA alkylating lesions, synergistically potentiating the cytotoxic activity of the anticancer drug. Conversely, human promyelocytic leukemia cells HL-60, which do not express Gb3Cer/CD77, were spared by the toxin as previously demonstrated for CD34+ human progenitor cells, and hence, in this cancer model, no additive nor synergistic effects were observed with the combined Stx1/mafosfamide treatment. Our findings suggest that Stx1 could be used to improve the mafosfamide-mediated purging of Gb3Cer/CD77+ tumor cells before autologous bone marrow transplantation.
View Full-Text
►

▼

Figures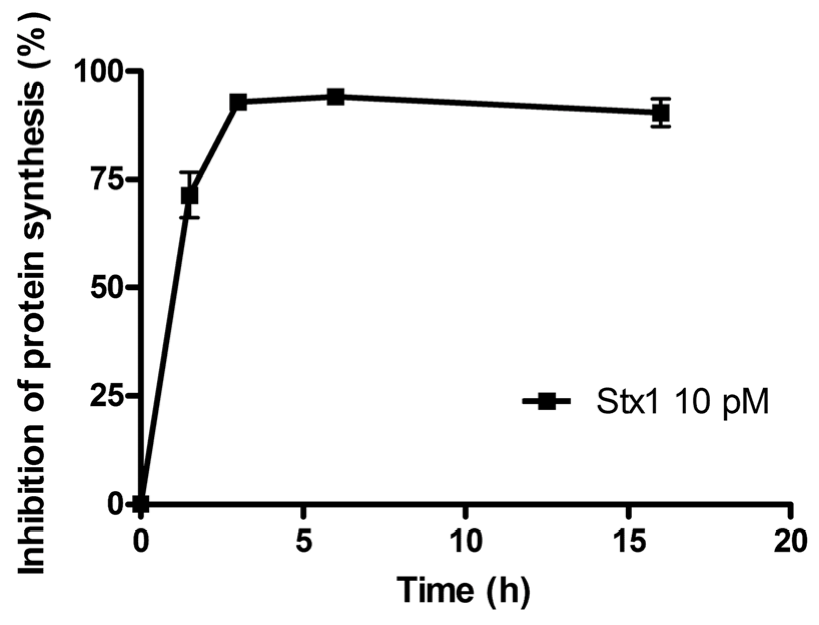 Figure 1
Share & Cite This Article
MDPI and ACS Style
Brigotti, M.; Arfilli, V.; Carnicelli, D.; Rocchi, L.; Calcabrini, C.; Ricci, F.; Pagliaro, P.; Tazzari, P.L.; Alfieri, R.R.; Petronini, P.G.; Sestili, P. Shiga Toxin 1, as DNA Repair Inhibitor, Synergistically Potentiates the Activity of the Anticancer Drug, Mafosfamide, on Raji Cells. Toxins 2013, 5, 431-444.
Related Articles
Comments
[Return to top]