Cloning and Characterization of a Hybridoma Secreting a 4-(Methylnitrosamino)-1-(3-pyridyl)-1-butanone (NNK)-Specific Monoclonal Antibody and Recombinant F(ab)
1
Department of Animal Science, University of Connecticut, Storrs, CT 06268, USA
2
National Institutes of Allergy and Infectious Diseases, National Institutes of Health, Bethesda, MD 20892, USA
3
New York Medical College, New York, NY 10162, USA
4
Department of Chemistry; University of Connecticut, Storrs, CT 06268, USA
5
Immucell, Portland, ME 04101, USA
6
Department of Molecular and Cell Biology, University of Connecticut, Storrs, CT 06268, USA
7
Department of Allied Health Sciences, CANR, 358 Mansfield Road, University of Connecticut, Storrs, CT 06269-2101, USA
*
Author to whom correspondence should be addressed.
Received: 9 January 2013 / Revised: 28 February 2013 / Accepted: 5 March 2013 / Published: 19 March 2013
Abstract
Smokeless tobacco products have been associated with increased risks of oro-pharyngeal cancers, due in part to the presence of tobacco-specific nitrosamines (TSNAs) such as 4-(methylnitrosamino)-1-(3-pyridyl)-1-butanone (NNK). These potent carcinogens are formed during tobacco curing and as a result of direct nitrosation reactions that occur in the oral cavity. In the current work we describe the isolation and characterization of a hybridoma secreting a high-affinity, NNK-specific monoclonal antibody. A structurally-related benzoyl derivative was synthesized to facilitate coupling to NNK-carrier proteins, which were characterized for the presence of the
N
-nitroso group using the Griess reaction, and used to immunize BALB/c mice. Splenocytes from mice bearing NNK-specific antibodies were used to create hybridomas. Out of four, one was selected for subcloning and characterization. Approximately 99% of the monoclonal antibodies from this clone were competitively displaced from plate-bound NNKB conjugates in the presence of free NNK. The affinity of the monoclonal antibody to the NNKB conjugates was
K
d
= 2.93 nM as determined by surface plasmon resonance. Free nicotine was a poor competitor for the NNKB binding site. The heavy and light chain antibody F(ab) fragments were cloned, sequenced and inserted in tandem into an expression vector, with an FMDV Furin 2A cleavage site between them. Expression in HEK 293 cells revealed a functional F(ab) with similar binding features to that of the parent hybridoma. This study lays the groundwork for synthesizing transgenic tobacco that expresses carcinogen-sequestration properties, thereby rendering it less harmful to consumers.
View Full-Text
►

▼

Figures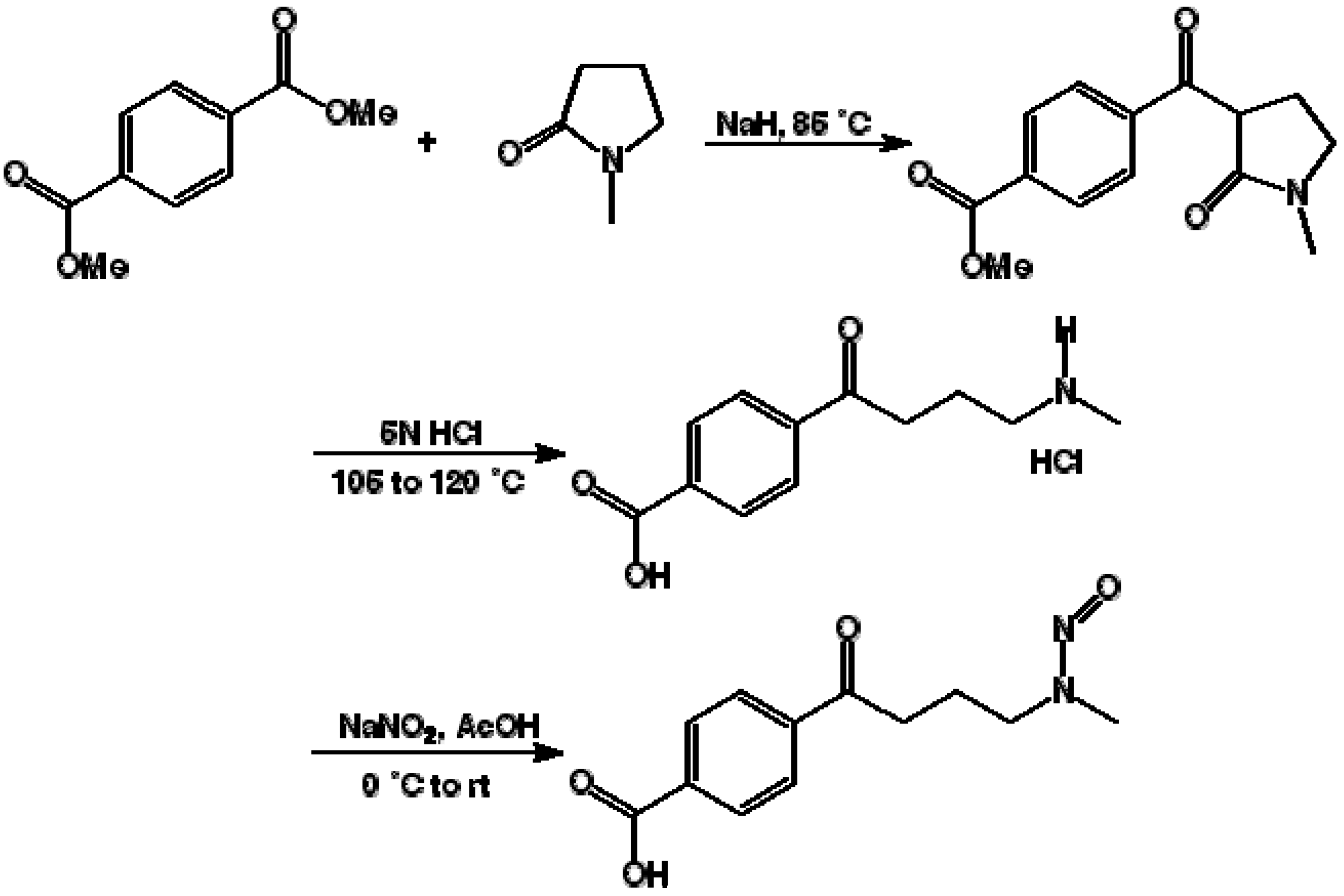 Figure 1
Share & Cite This Article
MDPI and ACS Style
Wanczyk, H.; Barker, T.; Rood, D.; Zapata, D.I.; Howell, A.R.; Richardson, S.K.; Zinckgraf, J.; Marusov, G.P.; Lynes, M.A.; Silbart, L.K. Cloning and Characterization of a Hybridoma Secreting a 4-(Methylnitrosamino)-1-(3-pyridyl)-1-butanone (NNK)-Specific Monoclonal Antibody and Recombinant F(ab). Toxins 2013, 5, 568-589.
Related Articles
Comments
[Return to top]