Genomic Instability: The Driving Force behind Refractory/Relapsing Hodgkin's Lymphoma
1
Division d'Hématologie, Département de Médecine, CHUS, Université de Sherbrooke, Québec, J1H 5N4, Canada
2
Manitoba Institute of Cell Biology, The Genomic Centre for Cancer Research and Diagnosis, University of Manitoba, Winnipeg, Manitoba, R3E 0V9, Canada
3
Department of Imaging Science and Technology, Delft University of Technology, 2628 CJ Delft, The Netherlands
*
Author to whom correspondence should be addressed.
Received: 18 April 2013 / Revised: 23 May 2013 / Accepted: 27 May 2013 / Published: 5 June 2013
Abstract
In classical Hodgkin's lymphoma (HL) the malignant mononuclear Hodgkin (H) and multinuclear, diagnostic Reed-Sternberg (RS) cells are rare and generally make up <3% of the total cellular mass of the affected lymph nodes. During recent years, the introduction of laser micro-dissection techniques at the single cell level has substantially improved our understanding of the molecular pathogenesis of HL. Gene expression profiling, comparative genomic hybridization analysis, micro-RNA expression profiling and viral oncogene sequencing have deepened our knowledge of numerous facets of H- and RS-cell gene expression deregulation. The question remains whether disturbed signaling pathways and deregulated transcription factors are at the origin of refractory/relapsing Hodgkin's lymphoma or whether these hallmarks are at least partially related to another major factor. We recently showed that the 3D nuclear organization of telomeres and chromosomes marked the transition from H- to RS-cells in HL cell lines. This transition is associated with progression of telomere dysfunction, shelterin disruption and progression of complex chromosomal rearrangements. We reported analogous findings in refractory/relapsing HL and identified the shelterin proteins TRF1, TRF2 and POT1 as targets of the LMP1 oncogene in post-germinal center B-cells. Here we summarize our findings, including data not previously published, and propose a model in which progressive disruption of nuclear integrity, a form of genomic instability, is the key-player in refractory/relapsing HL. Therapeutic approaches should take these findings into account.
View Full-Text
►

▼

Figures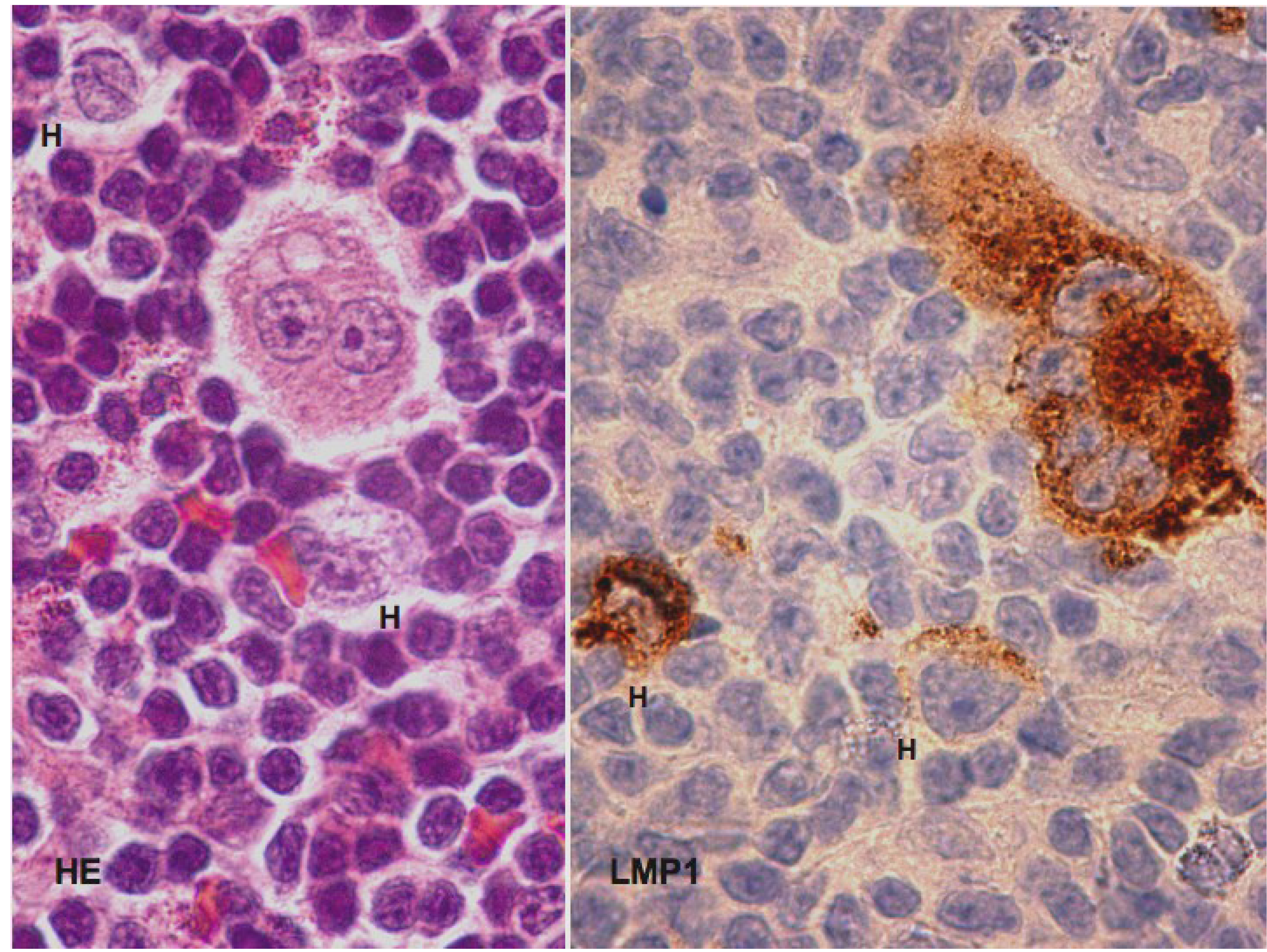 Figure 1
Share & Cite This Article
MDPI and ACS Style
Knecht, H.; Righolt, C.; Mai, S. Genomic Instability: The Driving Force behind Refractory/Relapsing Hodgkin's Lymphoma. Cancers 2013, 5, 714-725.
Related Articles
Comments
[Return to top]