Selective Controlled/Living Photoradical Polymerization of Glycidyl Methacrylate, Using a Nitroxide Mediator in the Presence of a Photosensitive Triarylsulfonium Salt
Department of Environmental and Life Sciences, Toyohashi University of Technology, 1-1 Hibarigaoka, Tempaku-cho, Toyohashi, Aichi 441-8580, Japan
Received: 23 July 2012 / Revised: 10 August 2012 / Accepted: 30 August 2012 / Published: 10 September 2012
Abstract
The controlled/living photoradical polymerization of glycidyl methacrylate (GMA) was attained using 4-methoxy-2,2,6,6-tetramethylpiperidine-1-oxyl (MTEMPO) as the mediator and (2RS,2'RS)-azobis(4-methoxy-2,4-dimethylvaleronitrile) as the initiator in the presence of (4-
tert
-butylphenyl)diphenylsulfonium triflate (
t
BuS). Whereas the polymerization in the absence of MTEMPO yielded a gel-containing polymer, the MTEMPO-mediated polymerization produced poly(GMA) bonded at the vinyl site, and retained the oxirane ring structure. No occurrence of the cationic ring-opening photopolymerization of the oxirane ring even in the presence of the photosensitive onium salt indicated that
t
BuS served as the photoelectron transfer agent between MTEMPO in their excited states at the propagating chain end. The resulting polymers had comparatively narrow molecular weight distributions of
M
w
/
M
n
= 1.46–1.48. The living nature of the MTEMPO-mediated polymerization was confirmed on the basis of a linear increase in the conversion-molecular weight plots and gel permeation chromatography (GPC) analysis.
View Full-Text
►

▼

Figures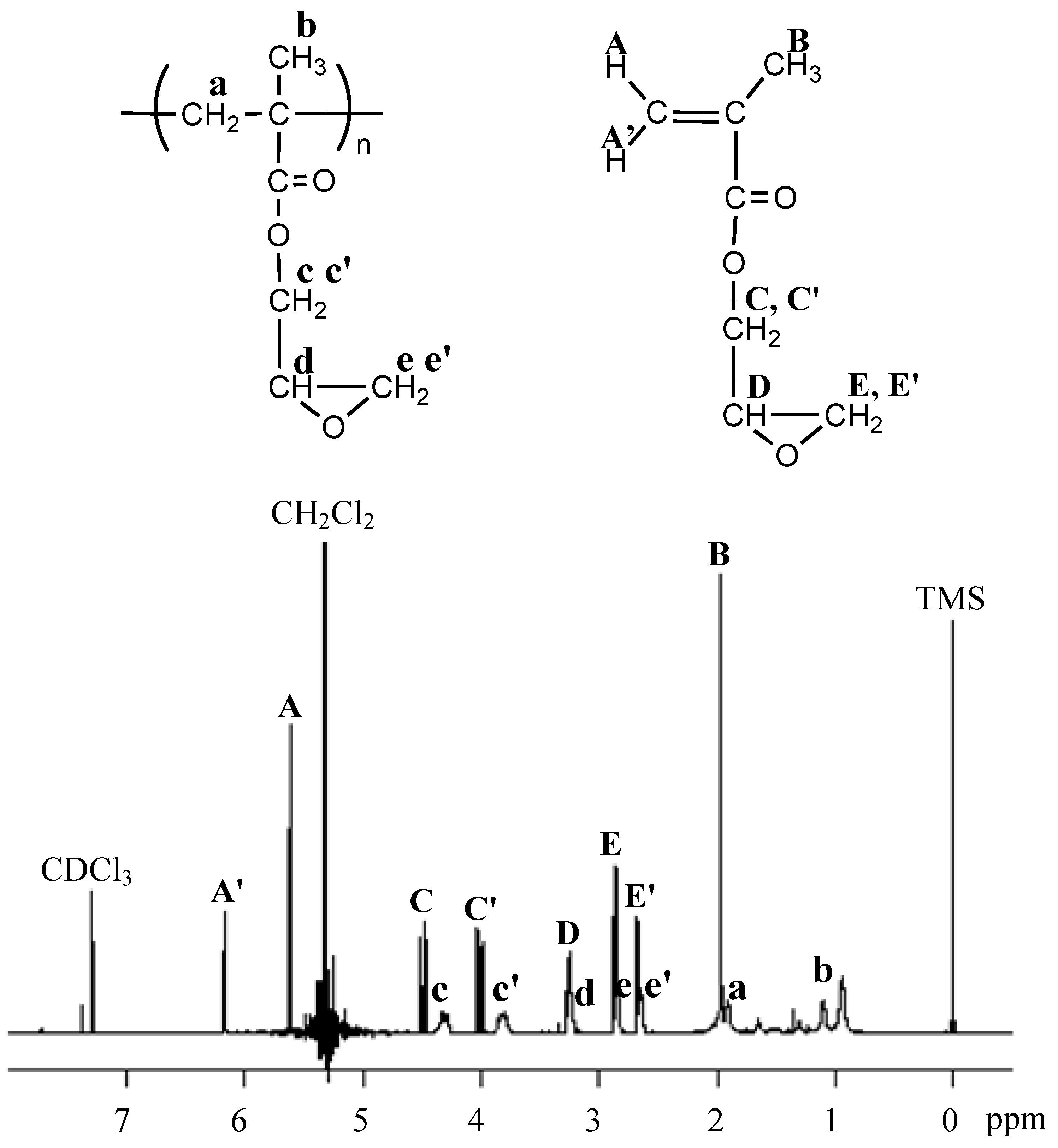 Figure 1
Share & Cite This Article
MDPI and ACS Style
Yoshida, E. Selective Controlled/Living Photoradical Polymerization of Glycidyl Methacrylate, Using a Nitroxide Mediator in the Presence of a Photosensitive Triarylsulfonium Salt. Polymers 2012, 4, 1580-1589.
Related Articles
Comments
[Return to top]