All Green Composites from Fully Renewable Biopolymers: Chitosan-Starch Reinforced with Keratin from Feathers
1
Department of Environmental Science, Chemistry Faculty, Autonomous University of Mexico State, Esq Paseo Colón and Paseo Tollocan, Col. Residencial Colón 50180 Toluca, Estado de Mexico, Mexico
2
Division of Postgraduate Studies and Research, Technological Institute of Querétaro, Av. Tecnológico s/n, esq Gral. Mariano Escobedo, Col. Centro Histórico, C.P. 76000, Santiago de Querétaro, Querétaro, Mexico
3
Department of Molecular Materials Engineering, Centre of Applied Physics and Advanced Technology, National Autonomous University of Mexico, Boulevard Juriquilla No. 3001, C.P. 76230, Juriquilla, Santiago de Queretaro, Mexico
4
Division of Postgraduate Studies and Research, Technological Institute of Madero City, Juventino Rosas y Jesús Urueta s/n, Col. Los Mangos, C.P. 89440, Ciudad Madero, Tamaulipas, Mexico
5
Department of Chemical Engineering, Technological Institute of Celaya, Av. Tecnológico y Antonio García Cubas s/n, Col. Fovissste, C.P. 38010. Celaya, Guanajuato, Mexico
6
Institute of Engineering and Technology, Autonomous University of Juárez City, Av Del Charro 450 Norte, Col. Partido Romero, C.P. 32310, Ciudad Juarez, Chihuahua, Mexico
7
Center of Advanced Technology -CIATEQ, Av. El Retablo 150, Col. Constituyentes Fovissste, C.P. 76150, Santiago de Querétaro, Querétaro, Mexico
*
Author to whom correspondence should be addressed.
Received: 30 January 2014 / Revised: 1 March 2014 / Accepted: 4 March 2014 / Published: 11 March 2014
Abstract
The performance as reinforcement of a fibrillar protein such as feather keratin fiber over a biopolymeric matrix composed of polysaccharides was evaluated in this paper. Three different kinds of keratin reinforcement were used: short and long biofibers and rachis particles. These were added separately at 5, 10, 15 and 20 wt% to the chitosan-starch matrix and the composites were processed by a casting/solvent evaporation method. The morphological characteristics, mechanical and thermal properties of the matrix and composites were studied by scanning electron microscopy, thermogravimetric analysis, differential scanning calorimetry and dynamic mechanical analysis. The thermal results indicated that the addition of keratin enhanced the thermal stability of the composites compared to pure matrix. This was corroborated with dynamic mechanical analysis as the results revealed that the storage modulus of the composites increased with respect to the pure matrix. The morphology, evaluated by scanning electron microscopy, indicated a uniform dispersion of keratin in the chitosan-starch matrix as a result of good compatibility between these biopolymers, also corroborated by FTIR. These results demonstrate that chicken feathers can be useful to obtain novel keratin reinforcements and develop new green composites providing better properties, than the original biopolymer matrix.
View Full-Text
►

▼

Figures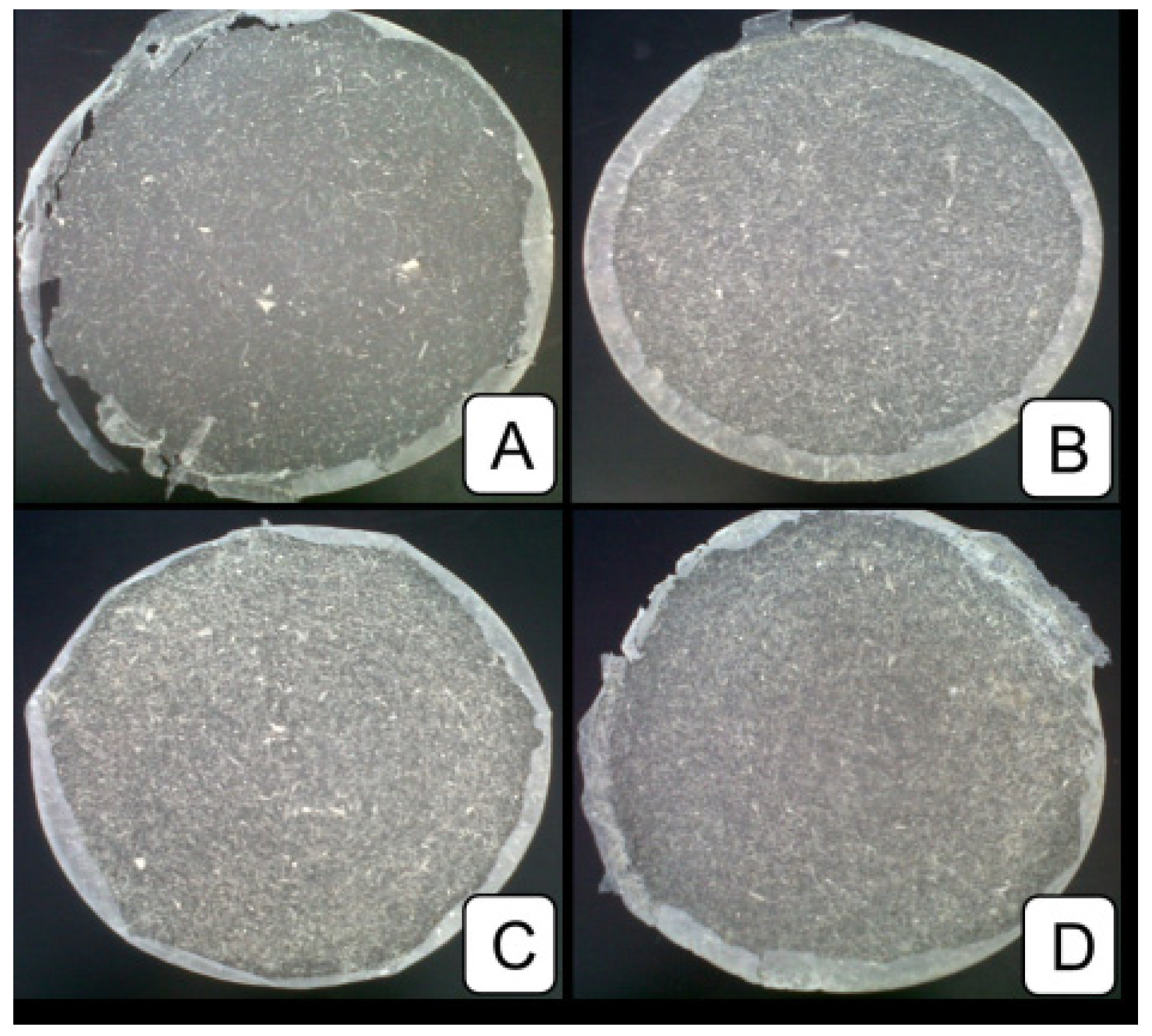 Figure 1
Share & Cite This Article
MDPI and ACS Style
Flores-Hernández, C.G.; Colín-Cruz, A.; Velasco-Santos, C.; Castaño, V.M.; Rivera-Armenta, J.L.; Almendarez-Camarillo, A.; García-Casillas, P.E.; Martínez-Hernández, A.L. All Green Composites from Fully Renewable Biopolymers: Chitosan-Starch Reinforced with Keratin from Feathers. Polymers 2014, 6, 686-705.
Related Articles
Comments
[Return to top]