A New Methodology for Evaluating Potential for Potable Water Savings (PPWS) by Using Rainwater Harvesting at the Urban Level: The Case of the Municipality of Colombes (Paris Region)
1
Laboratoire Environnement Eau Systèmes Urbains (LEESU), Université Paris Est, Ecole des Ponts, Paris Tech, 6-8 avenue Blaise Pascal, Cité Descartes, Champs sur Marne 77455, Marne-La-Vallée Cedex, France
2
Laboratoire Techniques, Territoires et Sociétés (LATTS), Université Paris Est, Ecole des Ponts, Paris Tech, 6-8 avenue Blaise Pascal, Cité Descartes, Champs sur Marne 77455, Marne-La-Vallée Cedex, France
3
Laboratoire Environnement Eau Systèmes Urbains (LEESU) and Centre Scientifique et Technique des Bâtiments (CSTB), Université Paris Est, Ecole des Ponts, Paris Tech, 6-8 avenue Blaise Pascal, Cité Descartes, Champs sur Marne 77455, Marne-La-Vallée Cedex, France
*
Author to whom correspondence should be addressed.
Received: 2 February 2013 / Revised: 2 March 2013 / Accepted: 11 March 2013 / Published: 18 March 2013
Abstract
The practice of rainwater harvesting (RWH) is spreading rapidly in urban areas. This article studies the impact of a possible generalization of this practice for municipalities by proposing a new method to quantify the potential for potable water savings (PPWS) by using rainwater harvesting at the urban level. The proposed method is based on the adaptation of an already validated model assessing the PPWS for single buildings and the use of urban databases. Two concepts are introduced: (1) the "building type" that allows gathering all the buildings sharing common features; and (2) the "equivalent building," which is used to assess the PPWS of a set of buildings (of a same building type) as if it were a single building. In the case of the municipality of Colombes (located in the suburbs of Paris), the method shows that the PPWS by using rainwater harvesting represents about 10% of the total potable water consumption: the residential buildings account for 64% of this potential. This method can be applied to other municipalities with a level of acceptable reliability with regard to the means to be implemented in terms of collecting information.
View Full-Text
►

▼

Figures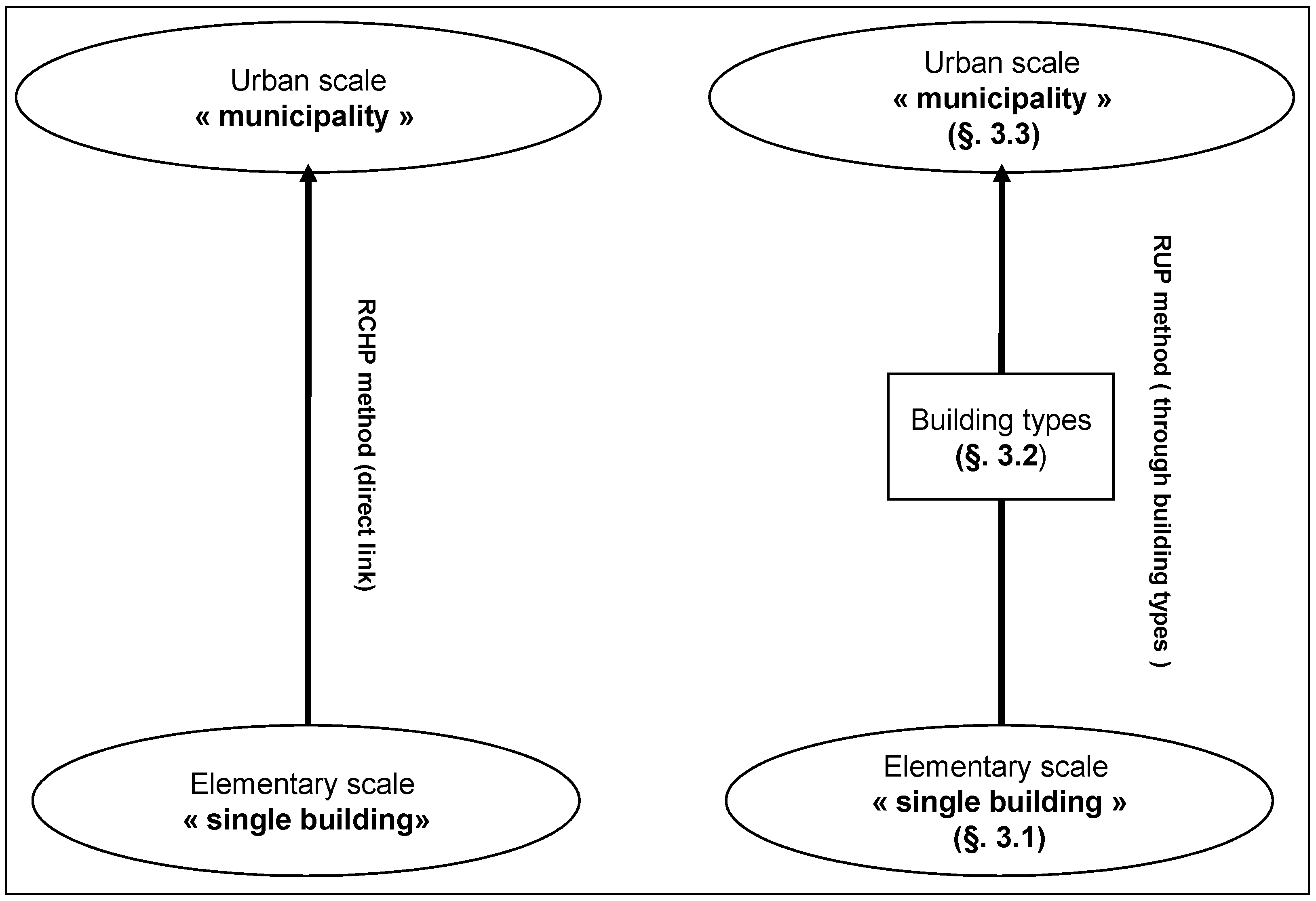 Figure 1
Share & Cite This Article
MDPI and ACS Style
Belmeziti, A.; Coutard, O.; de Gouvello, B. A New Methodology for Evaluating Potential for Potable Water Savings (PPWS) by Using Rainwater Harvesting at the Urban Level: The Case of the Municipality of Colombes (Paris Region). Water 2013, 5, 312-326.
Related Articles
Comments
[Return to top]