Surface Appendages of Archaea: Structure, Function, Genetics and Assembly
Department of Biomedical and Molecular Sciences, Queen's University, Kingston Ontario, K7L 3N6, Canada
*
Author to whom correspondence should be addressed.
Received: 29 November 2012 / Revised: 9 January 2013 / Accepted: 9 January 2013 / Published: 24 January 2013
Abstract
Organisms representing diverse subgroupings of the Domain Archaea are known to possess unusual surface structures. These can include ones unique to Archaea such as cannulae and hami as well as archaella (archaeal flagella) and various types of pili that superficially resemble their namesakes in Bacteria, although with significant differences. Major advances have occurred particularly in the study of archaella and pili using model organisms with recently developed advanced genetic tools. There is common use of a type IV pili-model of assembly for several archaeal surface structures including archaella, certain pili and sugar binding structures termed bindosomes. In addition, there are widespread posttranslational modifications of archaellins and pilins with N-linked glycans, with some containing novel sugars. Archaeal surface structures are involved in such diverse functions as swimming, attachment to surfaces, cell to cell contact resulting in genetic transfer, biofilm formation, and possible intercellular communication. Sometimes functions are co-dependent on other surface structures. These structures and the regulation of their assembly are important features that allow various Archaea, including thermoacidophilic, hyperthermophilic, halophilic, and anaerobic ones, to survive and thrive in the extreme environments that are commonly inhabited by members of this domain.
View Full-Text
►

▼

Figures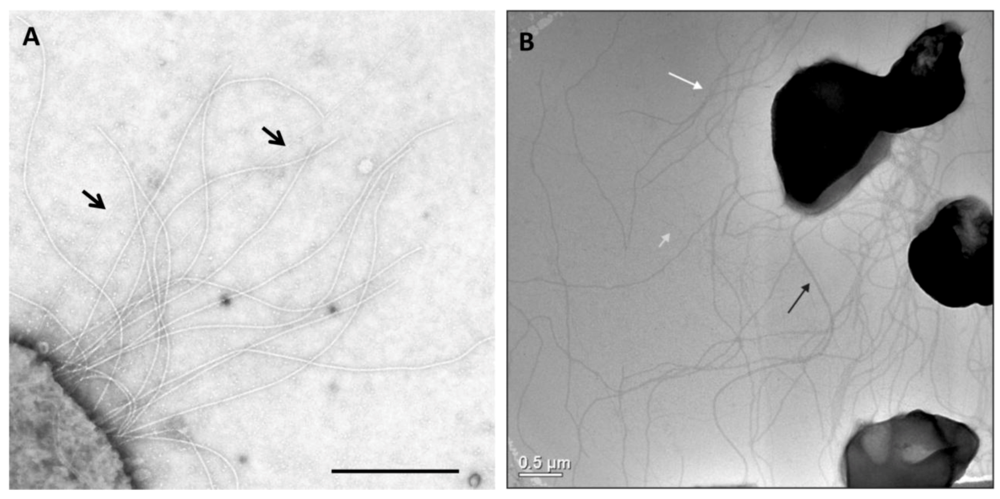 Figure 1
Share & Cite This Article
MDPI and ACS Style
Jarrell, K.F.; Ding, Y.; Nair, D.B.; Siu, S. Surface Appendages of Archaea: Structure, Function, Genetics and Assembly. Life 2013, 3, 86-117.
Related Articles
Comments
[Return to top]