Non-Coding RNAs as Potential Neuroprotectants against Ischemic Brain Injury
1
Department of Biochemistry and Neuroscience Research Centre, Centre for Translational Medicine, Yong Loo Lin School of Medicine, National University of Singapore, 14 Medical Drive, Singapore 117599, Singapore
2
Department of Anatomy and Developmental Biology, School of Biomedical Sciences, Faculty of Medicine, Nursing and Health Sciences, Monash University, Clayton, Victoria 3800, Australia
†
These authors contributed equally to this work.
*
Author to whom correspondence should be addressed.
Received: 28 December 2012 / Revised: 19 February 2013 / Accepted: 6 March 2013 / Published: 20 March 2013
Abstract
Over the past decade, scientific discoveries have highlighted new roles for a unique class of non-coding RNAs. Transcribed from the genome, these non-coding RNAs have been implicated in determining the biological complexity seen in mammals by acting as transcriptional and translational regulators. Non-coding RNAs, which can be sub-classified into long non-coding RNAs, microRNAs, PIWI-interacting RNAs and several others, are widely expressed in the nervous system with roles in neurogenesis, development and maintenance of the neuronal phenotype. Perturbations of these non-coding transcripts have been observed in ischemic preconditioning as well as ischemic brain injury with characterization of the mechanisms by which they confer toxicity. Their dysregulation may also confer pathogenic conditions in neurovascular diseases. A better understanding of their expression patterns and functions has uncovered the potential use of these riboregulators as neuroprotectants to antagonize the detrimental molecular events taking place upon ischemic-reperfusion injury. In this review, we discuss the various roles of non-coding RNAs in brain development and their mechanisms of gene regulation in relation to ischemic brain injury. We will also address the future directions and open questions for identifying promising non-coding RNAs that could eventually serve as potential neuroprotectants against ischemic brain injury.
View Full-Text
►

▼

Figures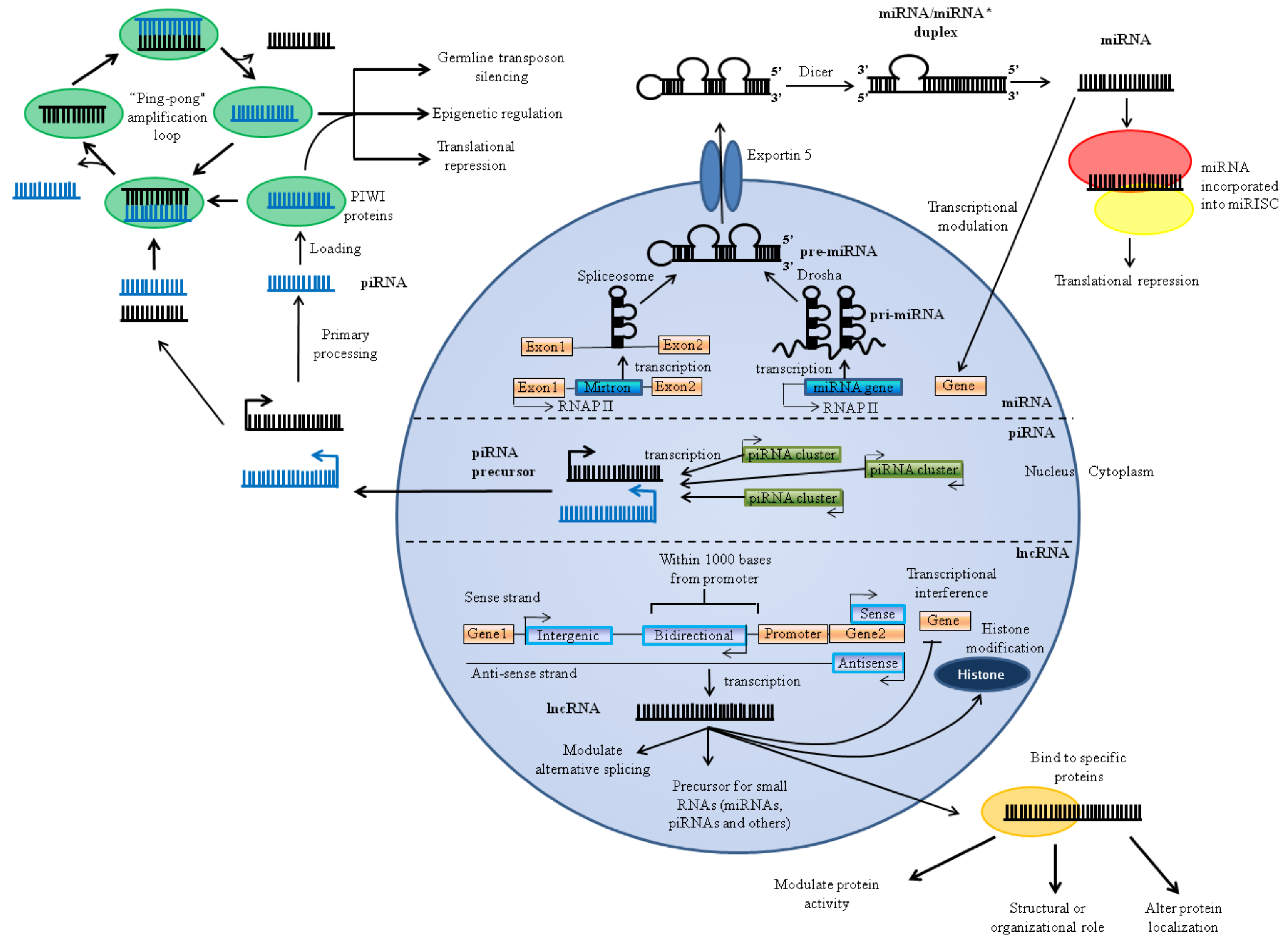 Figure 1
Share & Cite This Article
MDPI and ACS Style
Kaur, P.; Liu, F.; Tan, J.R.; Lim, K.Y.; Sepramaniam, S.; Karolina, D.S.; Armugam, A.; Jeyaseelan, K. Non-Coding RNAs as Potential Neuroprotectants against Ischemic Brain Injury. Brain Sci. 2013, 3, 360-395.
Related Articles
Comments
[Return to top]