Open Access
Article
Venom Profiling of a Population of the Theraphosid Spider Phlogius crassipes Reveals Continuous Ontogenetic Changes from Juveniles through Adulthood
Received: 3 February 2017 / Revised: 27 February 2017 / Accepted: 5 March 2017 / Published: 25 March 2017
PDF Full-text (2250 KB) | HTML Full-text | XML Full-text | Supplementary Files
Abstract
Theraphosid spiders (tarantulas) are venomous arthropods found in most tropical and subtropical regions of the world. Tarantula venoms are a complex cocktail of toxins with potential use as pharmacological tools, drugs and bioinsecticides. Although numerous toxins have been isolated from tarantula venoms, little
[...] Read more.
Theraphosid spiders (tarantulas) are venomous arthropods found in most tropical and subtropical regions of the world. Tarantula venoms are a complex cocktail of toxins with potential use as pharmacological tools, drugs and bioinsecticides. Although numerous toxins have been isolated from tarantula venoms, little research has been carried out on the venom of Australian tarantulas. We therefore investigated the venom profile of the Australian theraphosid spider
Phlogius crassipes
and examined whether there are ontogenetic changes in venom composition. Spiders were divided into four ontogenic groups according to cephalothorax length, then the venom composition of each group was examined using gel electrophoresis and mass spectrometry. We found that the venom of
P. crassipes
changes continuously during development and throughout adulthood. Our data highlight the need to investigate the venom of organisms over the course of their lives to uncover and understand the changing functions of venom and the full range of toxins expressed. This in turn should lead to a deeper understanding of the organism's ecology and enhance the potential for biodiscovery.
Full article
►

▼

Figures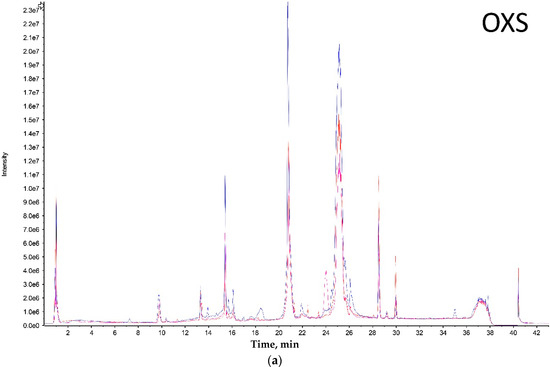 Figure 1a