Biochemical and Electrophysiological Characterization of Two Sea Anemone Type 1 Potassium Toxins from a Geographically Distant Population of Bunodosoma caissarum
1
Department of Physiology, Institute of Biosciences, University of São Paulo, São Paulo, SP, 05508-090, Brazil
2
Center of Marine Biology, University of São Paulo, São Sebastião, SP, 11600-000, Brazil
3
Laboratory of Toxicology, University of Leuven (K.U. Leuven), Campus Gasthuisberg O&N2, Herestraat 49, P.O. Box 922, 3000 Leuven, Belgium
4
Laboratory of Venoms and Animals Toxins, Institute of Biological Sciences, Federal University of Minas Gerais, Belo Horizonte, MG, 31270-901, Brazil
5
Laboratorio de Genetica, Instituto Butantan, São Paulo, SP, 05503-900, Brazil
*
Authors to whom correspondence should be addressed.
Received: 17 December 2012 / Revised: 23 January 2013 / Accepted: 15 February 2013 / Published: 6 March 2013
Abstract
Sea anemone (Cnidaria, Anthozoa) venom is an important source of bioactive compounds used as tools to study the pharmacology and structure-function of voltage-gated K
+
channels (K
V
). These neurotoxins can be divided into four different types, according to their structure and mode of action. In this work, for the first time, two toxins were purified from the venom of
Bunodosoma caissarum
population from Saint Peter and Saint Paul Archipelago, Brazil. Sequence alignment and phylogenetic analysis reveals that BcsTx1 and BcsTx2 are the newest members of the sea anemone type 1 potassium channel toxins. Their functional characterization was performed by means of a wide electrophysiological screening on 12 different subtypes of K
V
channels (K
V
1.1–K
V
1.6; K
V
2.1; K
V
3.1; K
V
4.2; K
V
4.3;
h
ERG and
Shaker
IR). BcsTx1 shows a high affinity for rKv1.2 over rKv1.6, hKv1.3,
Shaker
IR and rKv1.1, while Bcstx2 potently blocked rKv1.6 over hKv1.3, rKv1.1,
Shaker
IR and rKv1.2. Furthermore, we also report for the first time a venom composition and biological activity comparison between two geographically distant populations of sea anemones.
View Full-Text
►

▼

Figures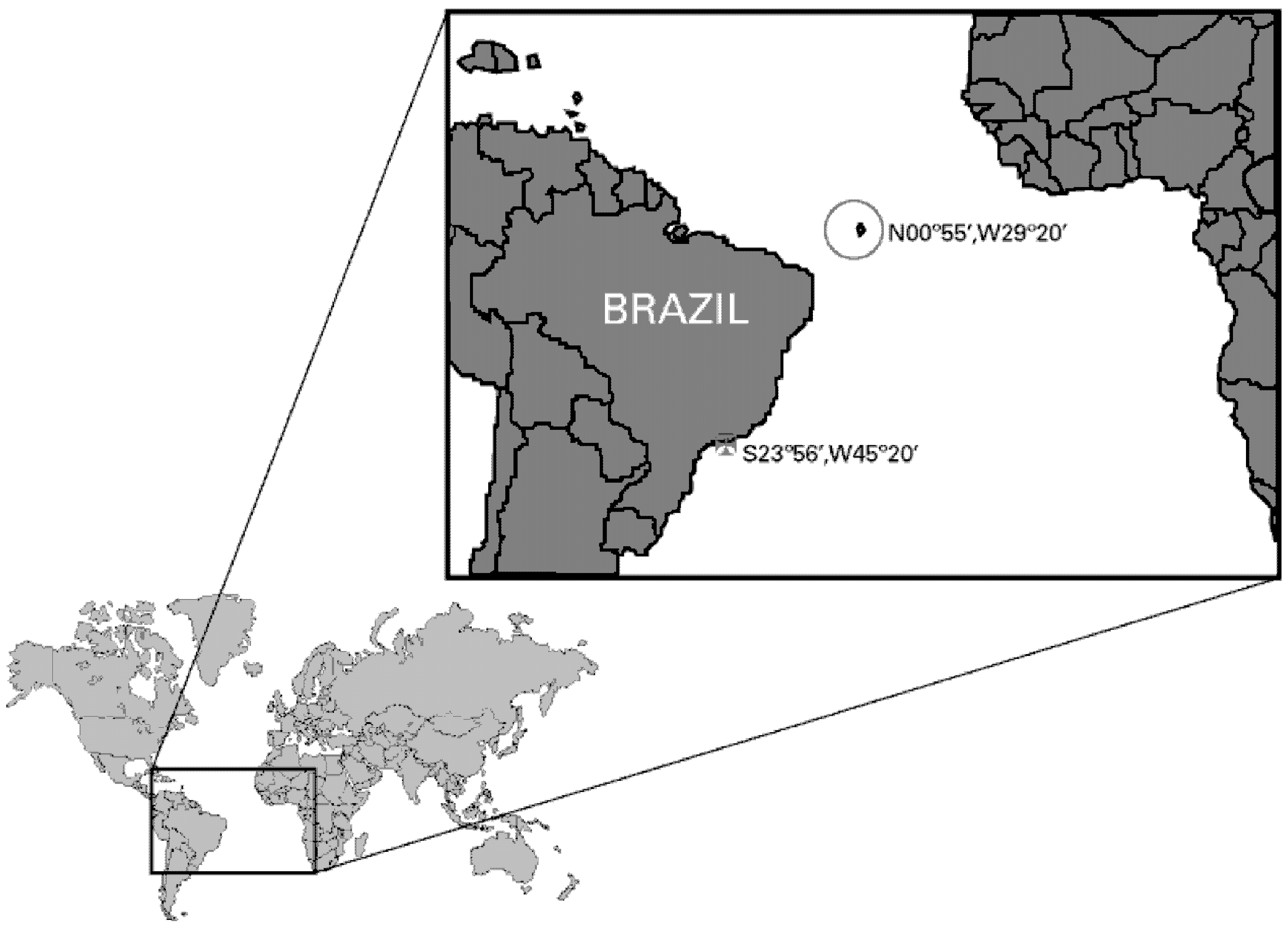 Figure 1
Share & Cite This Article
MDPI and ACS Style
Orts, D.J.B.; Peigneur, S.; Madio, B.; Cassoli, J.S.; Montandon, G.G.; Pimenta, A.M.C.; Bicudo, J.E.P.W.; Freitas, J.C.; Zaharenko, A.J.; Tytgat, J. Biochemical and Electrophysiological Characterization of Two Sea Anemone Type 1 Potassium Toxins from a Geographically Distant Population of Bunodosoma caissarum. Mar. Drugs 2013, 11, 655-679.
Related Articles
Comments
[Return to top]