Di-Ethylhexylphthalate (DEHP) Modulates Cell Invasion, Migration and Anchorage Independent Growth through Targeting S100P in LN-229 Glioblastoma Cells
1
Laboratory of Cancer Immunology Target Identification and Validation, Department of Biology, College of Science, Engineering and Technology, Jackson State University, 1400 J. R. Lynch Street, Jackson, MS 39217, USA
2
College of Science, Engineering and Technology, Jackson State University, 1400 J. R. Lynch Street, Jackson, MS 39217, USA
3
Department of Behavioral and Environmental Health, Jackson State University, 1400 J. R. Lynch Street, Jackson, MS 39217, USA
†
These authors contributed equally to this work.
*
Author to whom correspondence should be addressed.
Received: 1 February 2014 / Revised: 29 April 2014 / Accepted: 30 April 2014 / Published: 9 May 2014
Abstract
Glioblastoma multiforme (GBM) is the most aggressive brain cancer with a median survival of 1–2 years. The treatment of GBM includes surgical resection, radiation and chemotherapy, which minimally extends survival. This poor prognosis necessitates the identification of novel molecular targets associated with glioblastoma. S100P is associated with drug resistance, metastasis, and poor clinical outcomes in many malignancies. The functional role of S100P in glioblastoma has not been fully investigated. In this study, we examined the role of S100P mediating the effects of the environmental contaminant, DEHP, in glioblastoma cells (LN-229) by assessing cell proliferation, apoptosis, anchorage independent growth, cell migration and invasion following DEHP exposure. Silencing S100P and DEHP treatment inhibited LN-229 glioblastoma cell proliferation and induced apoptosis. Anchorage independent growth study revealed significantly decreased colony formation in shS100P cells. We also observed reduced cell migration in cells treated with DEHP following S100P knockdown. Similar results were observed in spheroid formation and expansion. This study is the first to demonstrate the effects of DEHP on glioblastoma cells, and implicates S100P as a potential therapeutic target that may be useful as a drug response biomarker.
View Full-Text
►

▼

Figures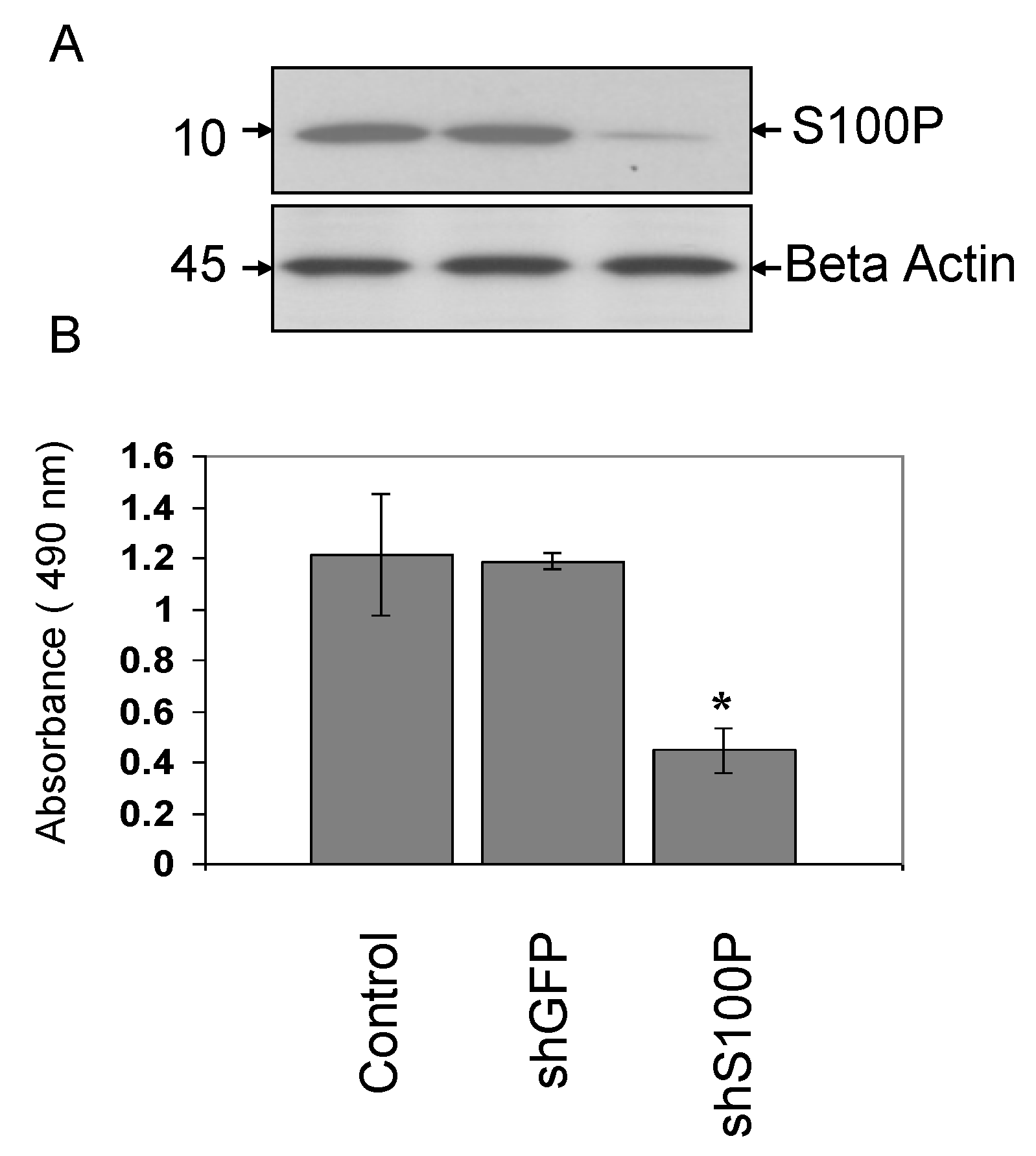 Figure 1
Share & Cite This Article
MDPI and ACS Style
Sims, J.N.; Graham, B.; Pacurari, M.; Leggett, S.S.; Tchounwou, P.B.; Ndebele, K. Di-Ethylhexylphthalate (DEHP) Modulates Cell Invasion, Migration and Anchorage Independent Growth through Targeting S100P in LN-229 Glioblastoma Cells. Int. J. Environ. Res. Public Health 2014, 11, 5006-5019.
Related Articles
Comments
[Return to top]