Determination of Odor Release in Hydrocolloid Model Systems Containing Original or Carboxylated Cellulose at Different pH Values Using Static Headspace Gas Chromatographic (SHS-GC) Analysis
1
Department of Food Science and Engineering, Ewha Womans University, Seoul 120-750, Korea
2
Department of Agricultural Biotechnology, Seoul National University, Seoul 151-742, Korea
*
Author to whom correspondence should be addressed.
Received: 25 January 2013 / Revised: 21 February 2013 / Accepted: 22 February 2013 / Published: 27 February 2013
Abstract
Static headspace gas chromatographic (SHS-GC) analysis was performed to determine the release of 13 odorants in hydrocolloid model systems containing original or regio-selectively carboxylated cellulose at different pH values. The release of most odor compounds was decreased in the hydrocolloid solutions compared to control, with the amounts of 2-propanol, 3-methyl-1-butanol, and 2,3-butanedione released into the headspace being less than those of any other odor compound in the hydrocolloid model systems. However, there was no considerable difference between original cellulose-containing and carboxylated-cellulose containing systems in the release of most compounds, except for relatively long-chain esters such as ethyl caprylate and ethyl nonanoate. The release from the original and carboxylated cellulose solutions controlled to pH 10 was significantly higher than that from solutions adjusted to pH 4 and 7 in the case of some esters (ethyl acetate, methyl propionate, ethyl propionate, ethyl butyrate, butyl propionate, ethyl caproate) and alcohols (2-propanol, 3-methyl-1-butanol), in particular, ethyl butyrate and 3-methyl-1-butanol. In contrast, the release of 2,3-butanedione from both the original and carboxylated cellulose solutions was increased at pH 4 and 7 compared to that at pH 10 by about 70% and 130%, respectively. Our study demonstrated that the release of some odorants could be changed significantly by addition of both original and carboxylated cellulose in hydrocolloid model systems, but only minor effect was observed in pH of the solution.
View Full-Text
►

▼

Figures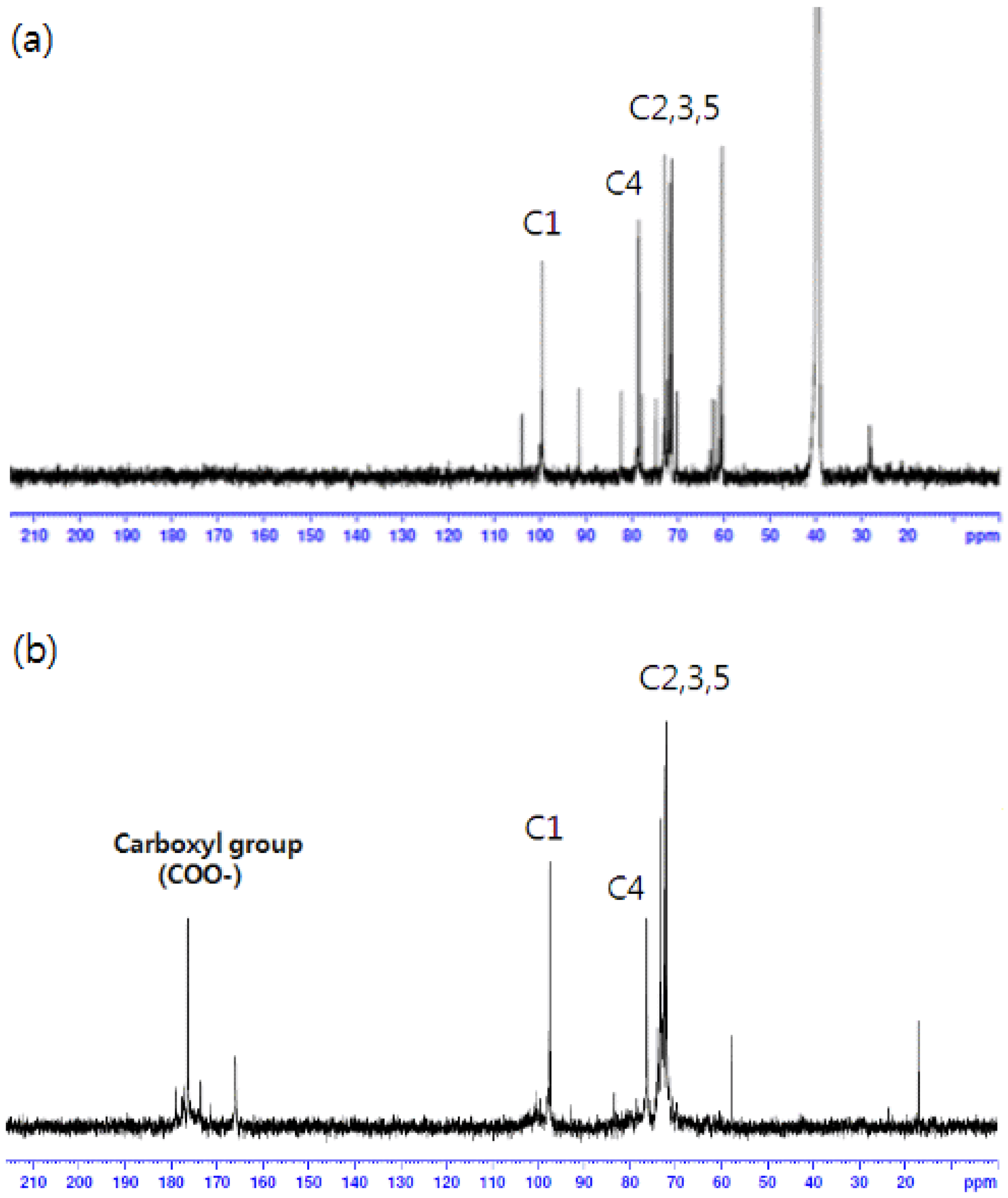 Share & Cite This Article
MDPI and ACS Style
Lee, S.M.; Shin, G.-O.; Park, K.M.; Chang, P.-S.; Kim, Y.-S. Determination of Odor Release in Hydrocolloid Model Systems Containing Original or Carboxylated Cellulose at Different pH Values Using Static Headspace Gas Chromatographic (SHS-GC) Analysis. Sensors 2013, 13, 2818-2829.
Related Articles
Comments
[Return to top]