Electrochemical Determination of Norepinephrine by Means of Modified Glassy Carbon Electrodes with Carbon Nanotubes and Magnetic Nanoparticles of Cobalt Ferrite
1
Laboratório de Materiais Coloidais, Departamento de Físico Química, Instituto de Química, Universidade de São Paulo, Av. Trabalhador São Carlense, C.P. 780, São Carlos 13560-970, SP, Brazil
2
Instituto de Biociências, Letras e Ciências Exatas, Campus de São José do Rio Preto, Universidade Estadual Paulista, R. Cristóvão Colombo, 2265, Jardim Nazareth, São José do Rio Preto 15054-000, SP, Brazil
3
Laboratório de Química de Superfície e Moléculas Bioativas, Departamento de Química, Universidade Federal do Mato Grosso do Sul, Av. Senador Filinto Müller, 1555, Campo Grande 79074-460, MS, Brazil
*
Author to whom correspondence should be addressed.
Received: 11 December 2017 / Revised: 2 March 2018 / Accepted: 5 March 2018 / Published: 16 April 2018
Abstract
This study describes the electrochemical preparation of the electrocatalytic oxidation/reduction of noradrenaline in modified glassy carbon of cobalt ferrite nanoparticles and carbon nanotubes (GC/MWCNT/FCo
98
). The cobalt ferrite powder was characterized by X-ray diffraction (XRD) and transmission electron microscopy (TEM). The optimum conditions found in an electrode composition were 4 μL of cobalt ferrite and 10 μL of carbon nanotubes in 0.1 mol L
−1
PBS at pH 7.0. The electrode displays electrochemical behavior in a wide potential range (−0.4 to 1.0 V vs. Ag/AgCl), high conductivity, and electrode stability/durability in 0.1 mol L
−1
PBS. Catalytic oxidation of noradrenaline was performed at the unmodified GC electrode at +0.60 V vs. Ag/AgCl and current of 0.17 μA and modified GC with cobalt ferrite nanoparticles and carbon nanotubes at +0.54 V vs. Ag/AgCl and current of 0.23 mA. With regard to the anodic peak current (
I
pa
) versus noradrenaline concentration by means of the amperometric method at the modified electrode, (which is linear in the 0.16 and 1.91 mmol L
−1
concentration range), the concentration limit was 0.76 μmol L
−1
. In this way, the modified electrode GC/MWCNT/FCo
98
was found to be a promising application for the determination of this neurotransmitter in the area of neuroscience.
View Full-Text
►

▼

Figures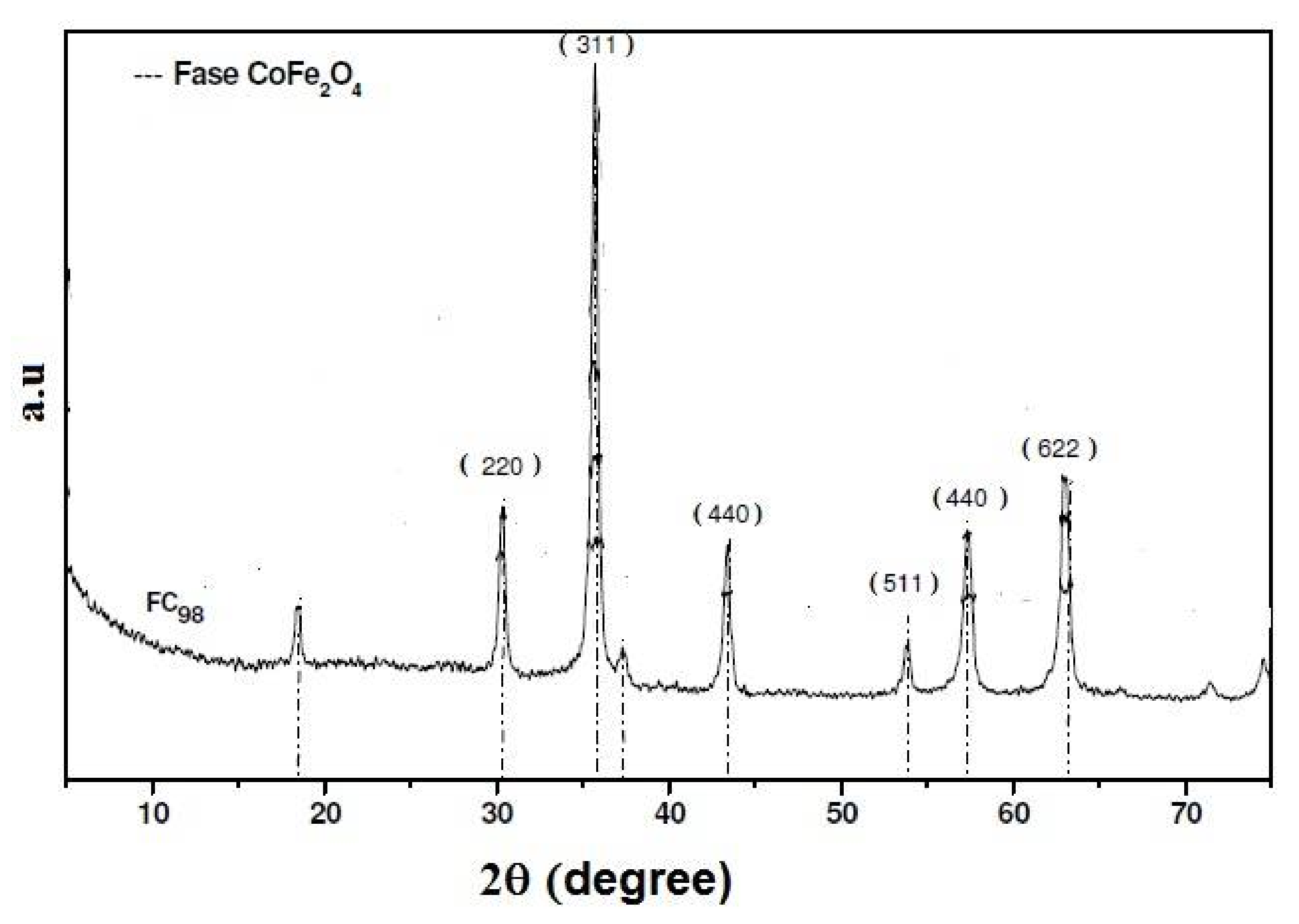 Figure 1
This is an open access article distributed under the
Creative Commons Attribution License
which permits unrestricted use, distribution, and reproduction in any medium, provided the original work is properly cited. (CC BY 4.0).
Share & Cite This Article
MDPI and ACS Style
Queiroz, D.F.; Dadamos, T.R.L.; Machado, S.A.S.; Martines, M.A.U. Electrochemical Determination of Norepinephrine by Means of Modified Glassy Carbon Electrodes with Carbon Nanotubes and Magnetic Nanoparticles of Cobalt Ferrite. Sensors 2018, 18, 1223.
Note that from the first issue of 2016, MDPI journals use article numbers instead of page numbers. See further details here.
Related Articles
Comments
[Return to top]