Efficient Screening of Marine Extracts for Protease Inhibitors by Combining FRET Based Activity Assays and Surface Plasmon Resonance Spectroscopy Based Binding Assays
1
Nofima AS, Muninbakken 9-13, Tromsø 9291, Norway
2
Department of Chemistry—BMC, Uppsala University, Box 576, Uppsala 751 23, Sweden
*
Author to whom correspondence should be addressed.
Received: 3 July 2013 / Revised: 20 October 2013 / Accepted: 21 October 2013 / Published: 30 October 2013
Abstract
The screening of extracts from marine organisms is a widely used strategy to discover new drug leads. A common problem in the screening process is the generation of false positive hits through unspecific effects from the complex chemical composition of the crude extracts. In this study, we explored a combination of a fluorescence resonance energy transfer (FRET) based activity assay and a surface plasmon resonance (SPR) based binding assay to avoid this problem. An aqueous extract was prepared from rest raw material of the Norwegian spring spawning herring, and further fractionated by methanol solubility and solid phase extraction. FRET based activity assays were used to determine the influence of each extract on the activity of different proteases. Several extracts showed more than 50% inhibition. The inhibition mechanisms were elucidated by SPR based competition experiments with known inhibitors. For the secreted aspartic proteases 1, 2, 3 and HIV-1 protease, the results indicated that some extracts contain inhibitors interacting specifically with the active site of the enzymes. The study shows that a combination of an activity assay and an SPR based binding assay is a powerful tool to identify potent inhibitors in marine extracts. Furthermore, the study shows that marine vertebrates offer an interesting source for new bioactive compounds, although they have rarely been explored for this purpose.
View Full-Text
►

▼

Figures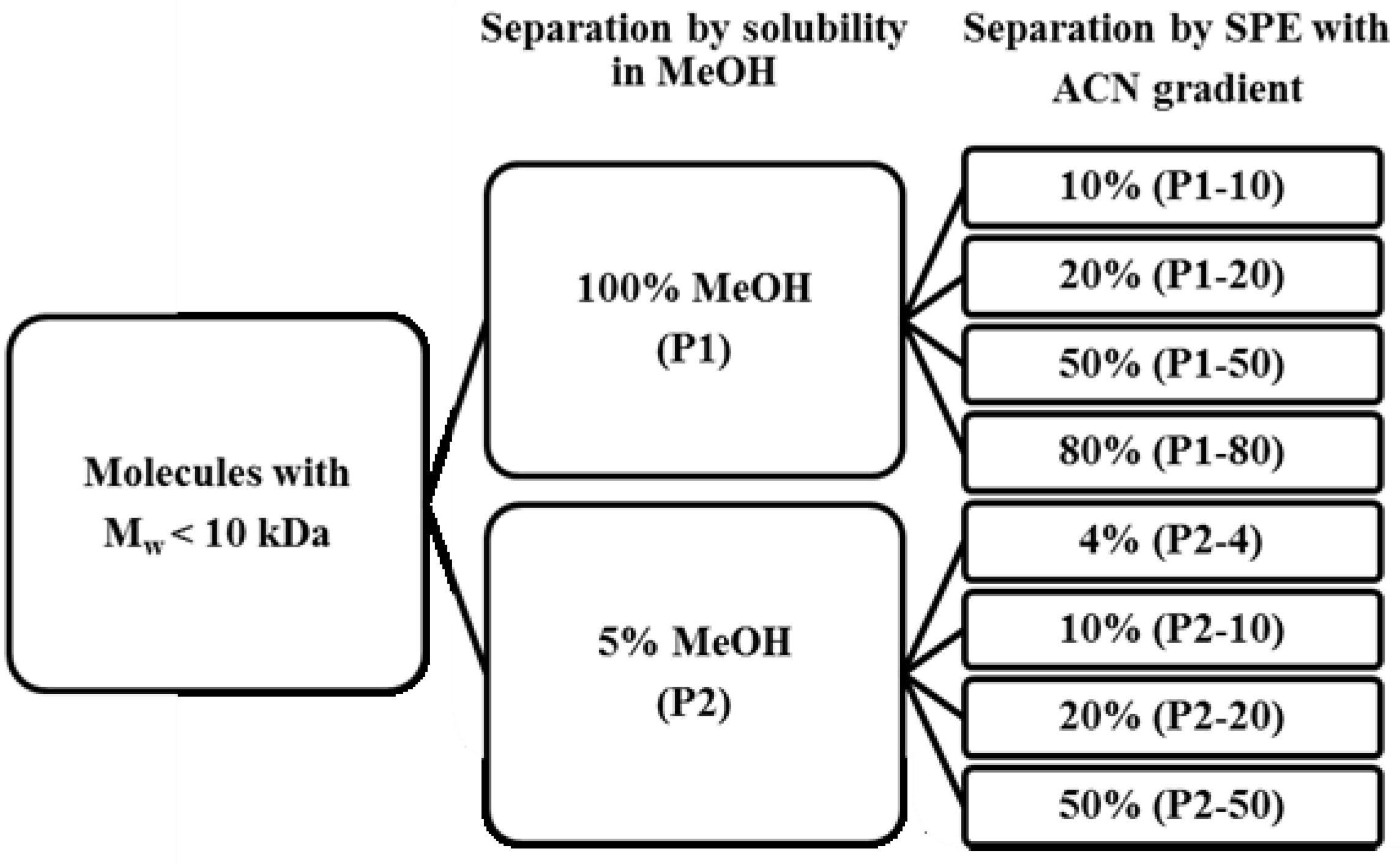 Figure 1
Share & Cite This Article
MDPI and ACS Style
Christopeit, T.; Øverbø, K.; Danielson, U.H.; Nilsen, I.W. Efficient Screening of Marine Extracts for Protease Inhibitors by Combining FRET Based Activity Assays and Surface Plasmon Resonance Spectroscopy Based Binding Assays. Mar. Drugs 2013, 11, 4279-4293.
Related Articles
Comments
[Return to top]