Participatory Research Revealing the Work and Occupational Health Hazards of Cooperative Recyclers in Brazil
1
Department of Geography, University of Victoria, P.O. Box 3060, STN CSC, Victoria, BC V8W 3R4, Canada
2
CAPES-Visiting Professor, University of São Paulo, USP, Avenida Universitária, 308, São Paulo, SP, CEP: 05508-000, Brazil
3
Department of Biology, University Foundation Santo André, FSA, Avenida Príncipe de Gales, 821, Santo André, SP, CEP: 09060-650, Brazil
4
Faculty of Education and Department of Geography, University of São Paulo, USP, Av. Da Universidade, 308, CEP: 05508, São Paulo, SP, Brazil
5
Reference Centre on Occupational Health, Rua João dos Santos Werneck, 51, São Paulo, SP, CEP: 04437-110, Brazil
6
FUNDACENTRO, Ministry of Labour and Employment of Brazil, Rua Capote Valente, 710, São Paulo, SP, CEP: 05409-002, Brazil
*
Author to whom correspondence should be addressed.
Received: 31 July 2013 / Revised: 5 September 2013 / Accepted: 10 September 2013 / Published: 27 September 2013
Abstract
Although informal waste collectors are sometimes organized in cooperatives, their working conditions remain extremely precarious and unsafe. The paper discusses the findings of action oriented, participatory qualitative research with several recycling groups in the metropolitan region of São Paulo, Brazil. During workshops with the recyclers mapping, acting, and drawing methods helped reveal health hazards from collection, separation and transportation of recyclable materials. Major health problems relate to chemical and biological hazards, musculoskeletal damage, mechanical trauma and poor emotional wellbeing. The recent federal legislation on solid waste management opens new avenues for the inclusion of recycling cooperatives in selective waste collection. Nevertheless, we express the need to consider the distinctive characteristics and vulnerabilities of recycling groups, when developing safer work environments in these social businesses. We also suggest that the workspace be ergonomically organized and that public awareness campaigns about selective waste collection are conducted regularly to increase the quality of source separation. The introduction of electric hand pushed carts can further reduce health strains. This research has produced a better understanding of the work of the recyclers and related health risks. The interactive qualitative research methodology has allowed for the co-creation and mobilization of specific knowledge on health and safety in recycling cooperatives.
View Full-Text
►

▼

Figures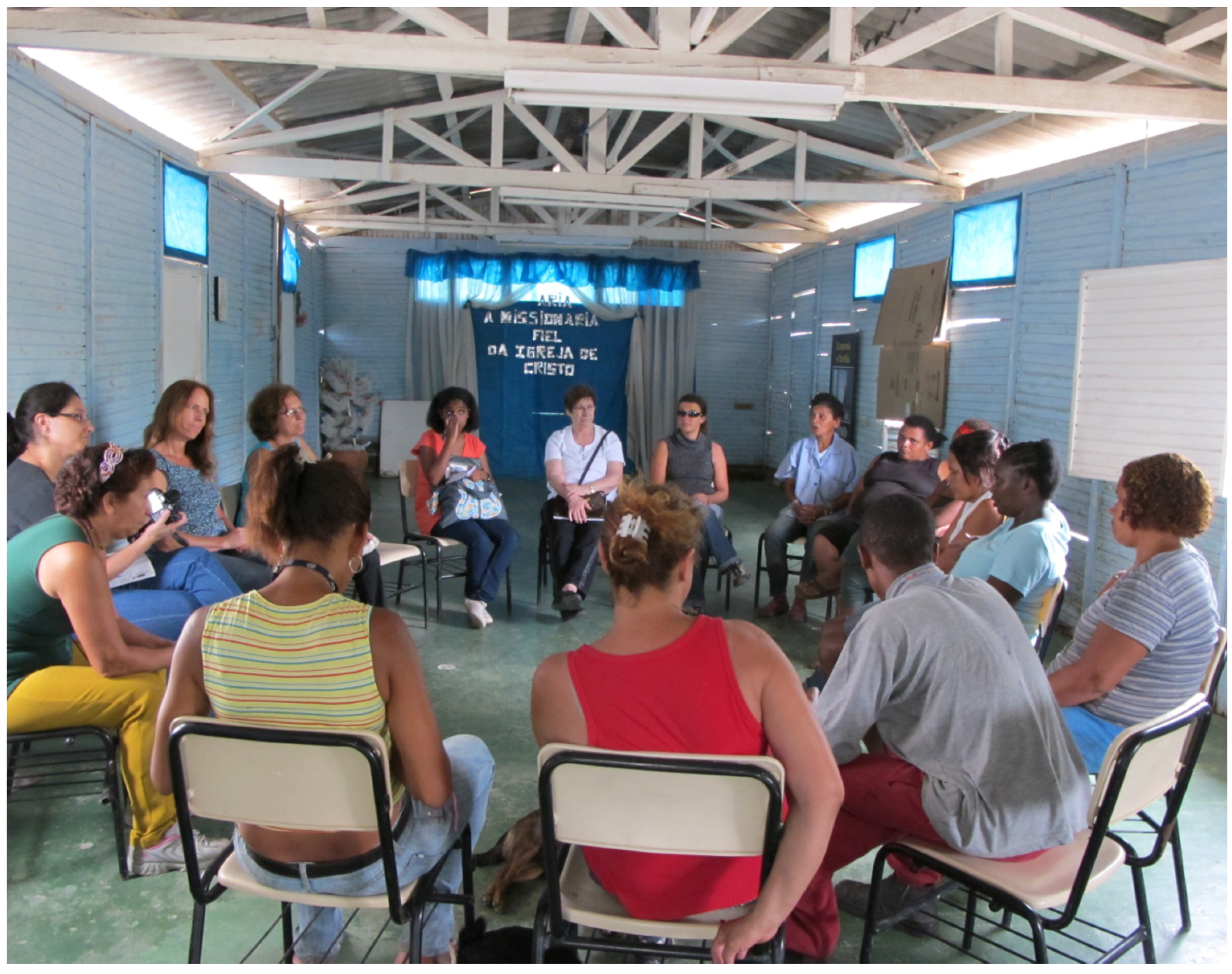 Figure 1
Share & Cite This Article
MDPI and ACS Style
Gutberlet, J.; Baeder, A.M.; Pontuschka, N.N.; Felipone, S.M.N.; dos Santos, T.L.F. Participatory Research Revealing the Work and Occupational Health Hazards of Cooperative Recyclers in Brazil. Int. J. Environ. Res. Public Health 2013, 10, 4607-4627.
Related Articles
Comments
[Return to top]