Severe Pneumonia Caused by Influenza A (H1N1) Virus Successfully Managed with Extracorporeal Life Support in a Comorbid Former Preterm Infant
1
Neonatal Intensive Care Unit, Department of Clinical Sciences and Community Health, Fondazione IRCCS Ca' Granda Ospedale Maggiore Policlinico, Università degli Studi di Milano, Via della Commenda 12, 20122 Milan, Italy
2
Department of Pediatric Surgery, Fondazione IRCCS Ca' Granda Ospedale Maggiore Policlinico, Università degli Studi di Milano, Via della Commenda 12, 20122 Milan, Italy
3
Angelo Bianchi Bonomi Hemophilia and Thrombosis Center, Fondazione IRCCS Ca' Granda Ospedale Maggiore Policlinico, Università degli Studi di Milano, Via Pace 9, 20122 Milan, Italy
4
Pediatric Anesthesiology and Intensive Care Unit, Department of Anesthesia and Critical Care, Fondazione IRCCS Ca' Granda Ospedale Maggiore Policlinico, Via della Commenda 9, 20122 Milan, Italy
5
ECMO Team, Department of Cardiothoracic and Vascular Anesthesia and Intensive Care, IRCCS Policlinico San Donato, 20097 San Donato Milanese, Italy
6
Pediatric Highly Intensive Care Unit, Department of Pathophysiology and Transplantation, Fondazione IRCCS Ca' Granda Ospedale Maggiore Policlinico, Università degli Studi di Milano, Via della Commenda 9, 20122 Milan, Italy
7
Pediatric Clinic, Department of Surgical and Biomedical Sciences, Università degli Studi di Perugia, Piazza Menghini 1, 06129 Perugia, Italy
*
Author to whom correspondence should be addressed.
Academic Editor: Paul B. Tchounwou
Received: 18 February 2017 / Revised: 19 March 2017 / Accepted: 28 March 2017 / Published: 31 March 2017
Abstract
Influenza A (H1N1) virus infection is a global health burden, leading to significant pediatric morbidity and mortality. Prematurity, young age and comorbidities are important risk factors for unfavorable outcomes. Preventive strategies, such as healthcare workers and household contacts vaccination as well as the implementation of infection control practices during the epidemic season, are crucial to protect the most vulnerable populations. Early diagnosis, timely administration of antiviral drugs and supportive therapy are crucial to lead to a complete recovery. When conventional treatment fails, extracorporeal life support (ECLS) may be employed. In neonates and young infants, this high-tech support is burdened by specific technical complexity. Despite the potential risks related to this aggressive approach, ECLS is a life-saving procedure in 65% of pediatric viral pneumonia and in 73% of sepsis cases. Here, we report the successful outcome of a 51-day formerly preterm infant, suffering from a surgical necrotizing enterocolitis (NEC), complicated with hospital-acquired pneumonia due to influenza A (H1N1) virus. She developed a severe respiratory failure, unresponsive to conventional therapy, and successfully treated with ECLS. To our knowledge, this is the first report on the use of ECLS in a formerly preterm infant, suffering from NEC complicated by influenza A (H1N1) virus infection.
View Full-Text
►

▼

Figures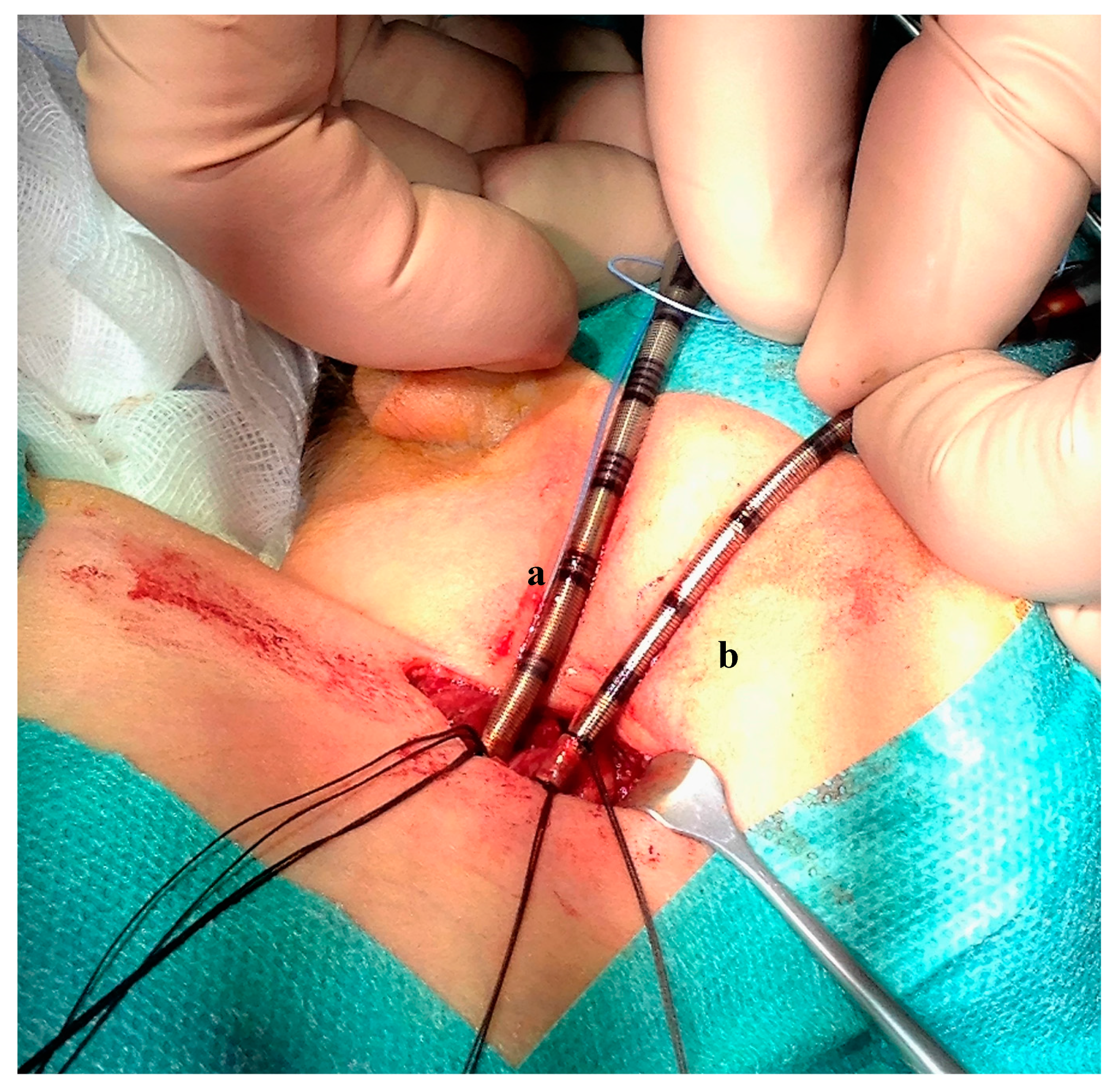 Figure 1
This is an open access article distributed under the
Creative Commons Attribution License
which permits unrestricted use, distribution, and reproduction in any medium, provided the original work is properly cited. (CC BY 4.0).
Share & Cite This Article
MDPI and ACS Style
Raffaeli, G.; Cavallaro, G.; Pugni, L.; Leva, E.; Artoni, A.; Neri, S.; Baracetti, C.; Cotza, M.; Gentilino, V.; Terranova, L.; Esposito, S.; Mosca, F. Severe Pneumonia Caused by Influenza A (H1N1) Virus Successfully Managed with Extracorporeal Life Support in a Comorbid Former Preterm Infant. Int. J. Environ. Res. Public Health 2017, 14, 360.
Note that from the first issue of 2016, MDPI journals use article numbers instead of page numbers. See further details here.
Related Articles
Comments
[Return to top]