Bacteriophage GC1, a Novel Tectivirus Infecting Gluconobacter Cerinus, an Acetic Acid Bacterium Associated with Wine-Making
1
Institut des Sciences de la Vigne et du Vin (ISVV), University Bordeaux, Equipe d'Accueil 4577, Unité de Recherche Oenologie, 33882 Villenave d'Ornon, France
2
Department of Microbiology, Institut Pasteur, 75015 Paris, France
3
Institut National de la Recherche Agronomique (INRA), ISVV, Unité Sous Contrat 1366 Oenologie, 33882 Villenave d'Ornon, France
4
Bordeaux Imaging Center, University Bordeaux, Unité Mixte de Service 3420 CNRS-Unité de Service 4, Institut National de la Santé et de la Recherche Médicale, 33076 Bordeaux, France
*
Author to whom correspondence should be addressed.
Received: 14 November 2017 / Revised: 5 January 2018 / Accepted: 12 January 2018 / Published: 16 January 2018
Abstract
The
Gluconobacter
phage GC1 is a novel member of the
Tectiviridae
family isolated from a juice sample collected during dry white wine making. The bacteriophage infects
Gluconobacter cerinus
, an acetic acid bacterium which represents a spoilage microorganism during wine making, mainly because it is able to produce ethyl alcohol and transform it into acetic acid. Transmission electron microscopy revealed tail-less icosahedral particles with a diameter of ~78 nm. The linear double-stranded DNA genome of GC1 (16,523 base pairs) contains terminal inverted repeats and carries 36 open reading frames, only a handful of which could be functionally annotated. These encode for the key proteins involved in DNA replication (protein-primed family B DNA polymerase) as well as in virion structure and assembly (major capsid protein, genome packaging ATPase (adenosine triphosphatase) and several minor capsid proteins). GC1 is the first tectivirus infecting an alphaproteobacterial host and is thus far the only temperate tectivirus of gram-negative bacteria. Based on distinctive sequence and life-style features, we propose that GC1 represents a new genus within the
Tectiviridae
, which we tentatively named "
Gammatectivirus
". Furthermore, GC1 helps to bridge the gap in the sequence space between alphatectiviruses and betatectiviruses.
View Full-Text
►

▼

Figures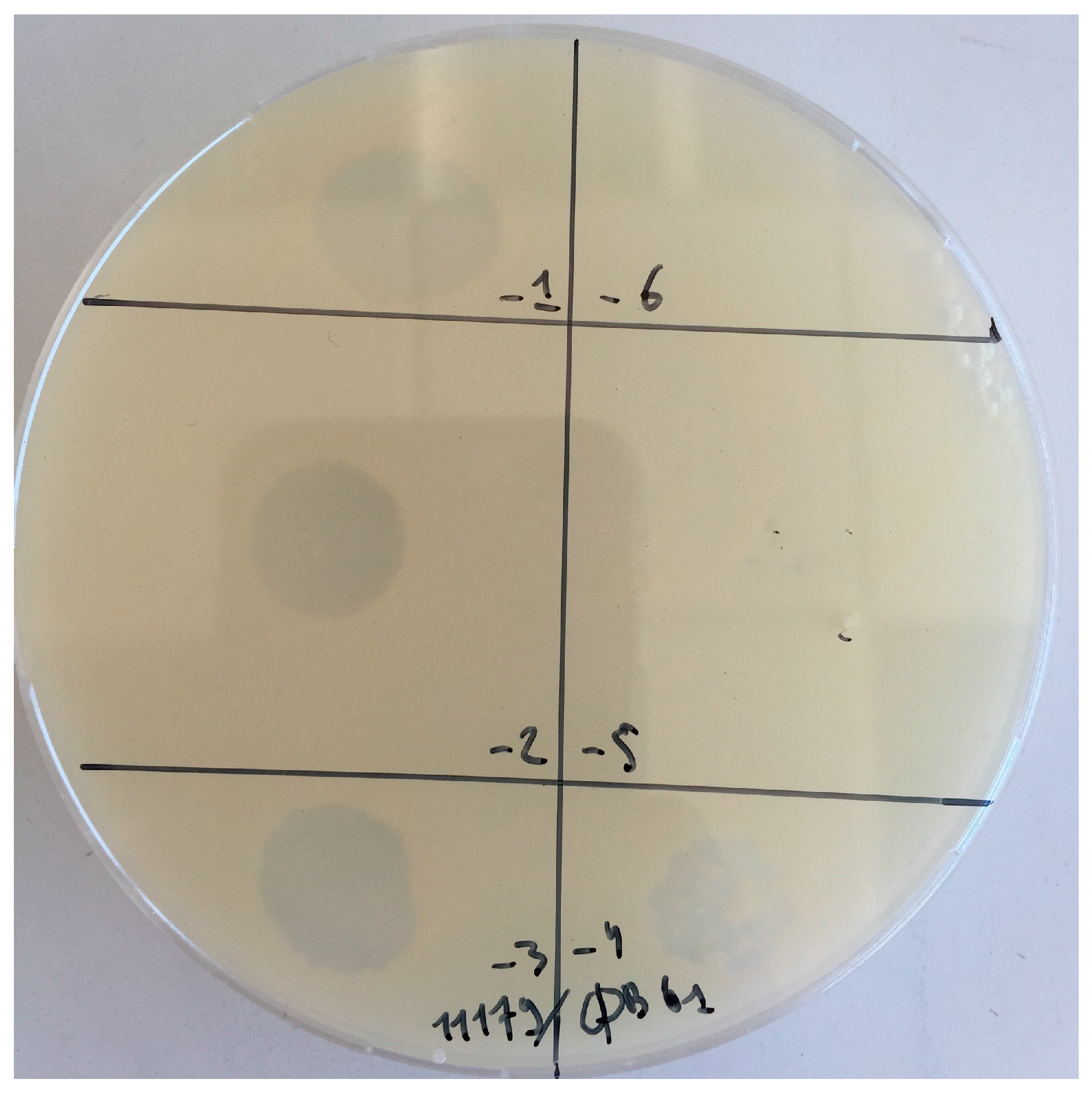 Figure 1
This is an open access article distributed under the
Creative Commons Attribution License
which permits unrestricted use, distribution, and reproduction in any medium, provided the original work is properly cited. (CC BY 4.0).
Share & Cite This Article
MDPI and ACS Style
Philippe, C.; Krupovic, M.; Jaomanjaka, F.; Claisse, O.; Petrel, M.; le Marrec, C. Bacteriophage GC1, a Novel Tectivirus Infecting Gluconobacter Cerinus, an Acetic Acid Bacterium Associated with Wine-Making. Viruses 2018, 10, 39.
Note that from the first issue of 2016, MDPI journals use article numbers instead of page numbers. See further details here.
Related Articles
Comments
[Return to top]