Carbon Nanotube- and Carbon Fiber-Reinforcement of Ethylene-Octene Copolymer Membranes for Gas and Vapor Separation
1
Institute of Chemical Process Fundamentals of the AS CR, Rozvojová 135, 165 02 Prague 6, Czech Republic
2
Institute on Membrane Technology, ITM-CNR, Via P. Bucci 17/C, 87036 Rende (CS), Italy
3
Department of Polymer Engineering, Faculty of Technology, Tomas Bata University in Zlin, Nam, TGM 275, 762 72 Zlin, Czech Republic
4
Centre of Polymer Systems, University Institute, Tomas Bata University in Zlin, Nad Ovcirnou 3685, 760 01 Zlin, Czech Republic
5
Department of Physical Chemistry, Institute of Chemical Technology, Technická 5, 160 00 Prague 6, Czech Republic
*
Author to whom correspondence should be addressed.
Received: 6 November 2013 / Revised: 26 November 2013 / Accepted: 21 December 2013 / Published: 3 January 2014
Abstract
Gas and vapor transport properties were studied in mixed matrix membranes containing elastomeric ethylene-octene copolymer (EOC or poly(ethylene-
co
-octene)) with three types of carbon fillers: virgin or oxidized multi-walled carbon nanotubes (CNTs) and carbon fibers (CFs). Helium, hydrogen, nitrogen, oxygen, methane, and carbon dioxide were used for gas permeation rate measurements. Vapor transport properties were studied for the aliphatic hydrocarbon (hexane), aromatic compound (toluene), alcohol (ethanol), as well as water for the representative samples. The mechanical properties and homogeneity of samples was checked by stress-strain tests. The addition of virgin CNTs and CFs improve mechanical properties. Gas permeability of EOC lies between that of the more permeable PDMS and the less permeable semi-crystalline polyethylene and polypropylene. Organic vapors are more permeable than permanent gases in the composite membranes, with toluene and hexane permeabilities being about two orders of magnitude higher than permanent gas permeability. The results of the carbon-filled membranes offer perspectives for application in gas/vapor separation with improved mechanical resistance.
View Full-Text
►

▼

Figures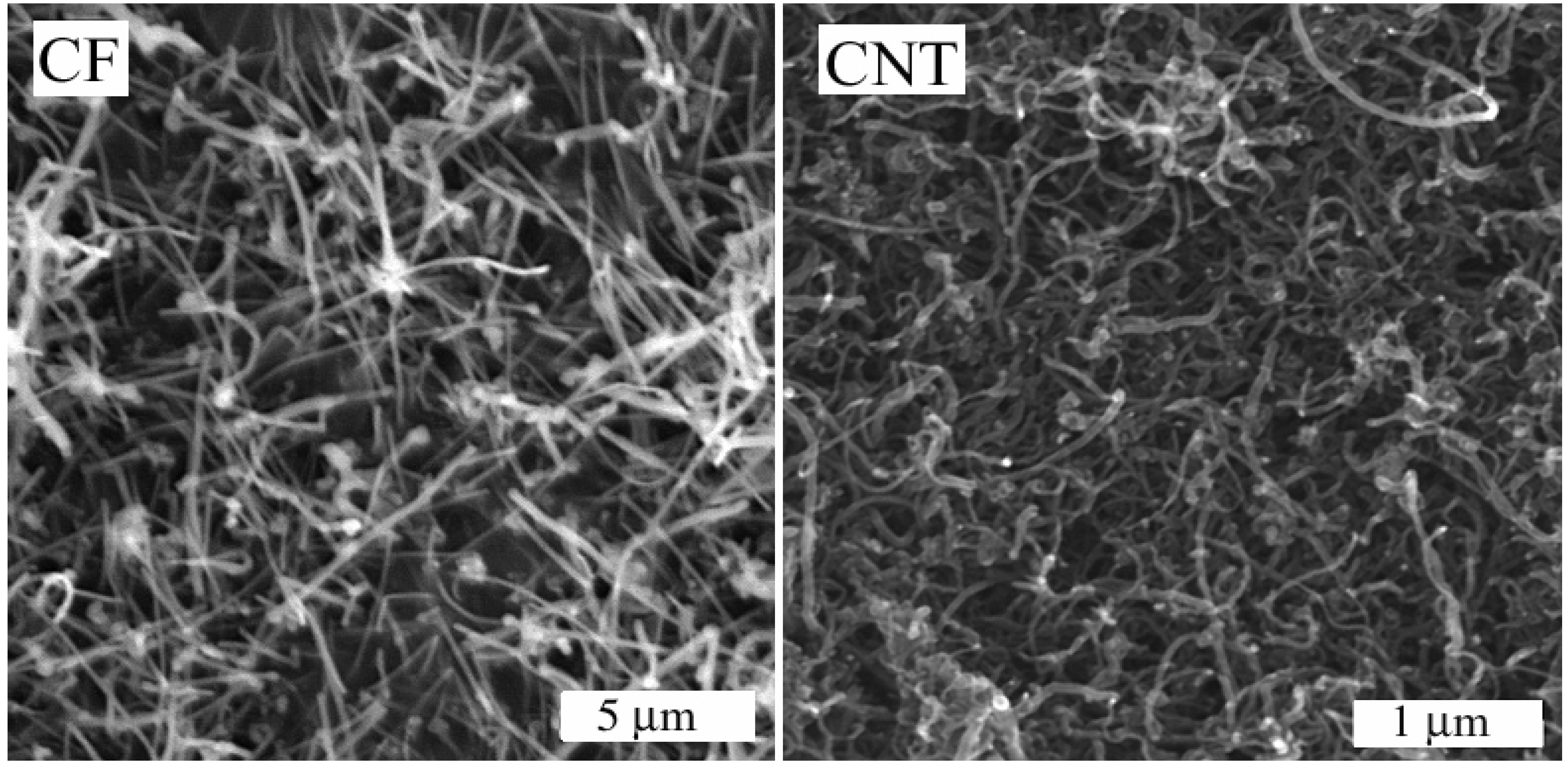 Figure 1
Share & Cite This Article
MDPI and ACS Style
Sedláková, Z.; Clarizia, G.; Bernardo, P.; Jansen, J.C.; Slobodian, P.; Svoboda, P.; Kárászová, M.; Friess, K.; Izak, P. Carbon Nanotube- and Carbon Fiber-Reinforcement of Ethylene-Octene Copolymer Membranes for Gas and Vapor Separation. Membranes 2014, 4, 20-39.
Related Articles
Comments
[Return to top]