Multiscale Interactions betweenWater and Carbon Fluxes and Environmental Variables in A Central U.S. Grassland
Department of Geography, 214B Lindley Hall, 1475 Jayhawk Blvd., University of Kansas, Lawrence,KS 66045-7613, USA
*
Author to whom correspondence should be addressed.
Received: 25 October 2012 / Revised: 22 March 2013 / Accepted: 1 April 2013 / Published: 10 April 2013
Abstract
The temporal interactions between water and carbon cycling and the controlling environmental variables are investigated using wavelets and information theory. We used 3.5 years of eddy covariance station observations from an abandoned agricultural field in the central U.S. Time-series of the entropy of water and carbon fluxes exhibit pronounced annual cycles, primarily explained by the modulation of the diurnal flux amplitude by other variables, such as the net radiation. Entropies of soil moisture and precipitation show almost no annual cycle, but the data were collected during above average precipitation years, which limits the role of moisture stress on the resultant fluxes. We also investigated the information contribution to resultant fluxes from selected environmental variables as a function of time-scale using relative entropy. The relative entropy of latent heat flux and ecosystem respiration show that the radiation terms contribute the most information to these fluxes at scales up to the diurnal scale. Vapor pressure deficit and air temperature contribute to the most information for the gross primary productivity and net ecosystem exchange at the daily time-scale. The relative entropy between the fluxes and soil moisture illustrates that soil moisture contributes information at approximately weekly time-scales, while the relative entropy with precipitation contributes information predominantly at the monthly time-scale. The use of information theory metrics is a relatively new technique for assessing biosphere-atmosphere interactions, and this study illustrates the utility of the approach for assessing the dominant time-scales of these interactions.
View Full-Text
►

▼

Figures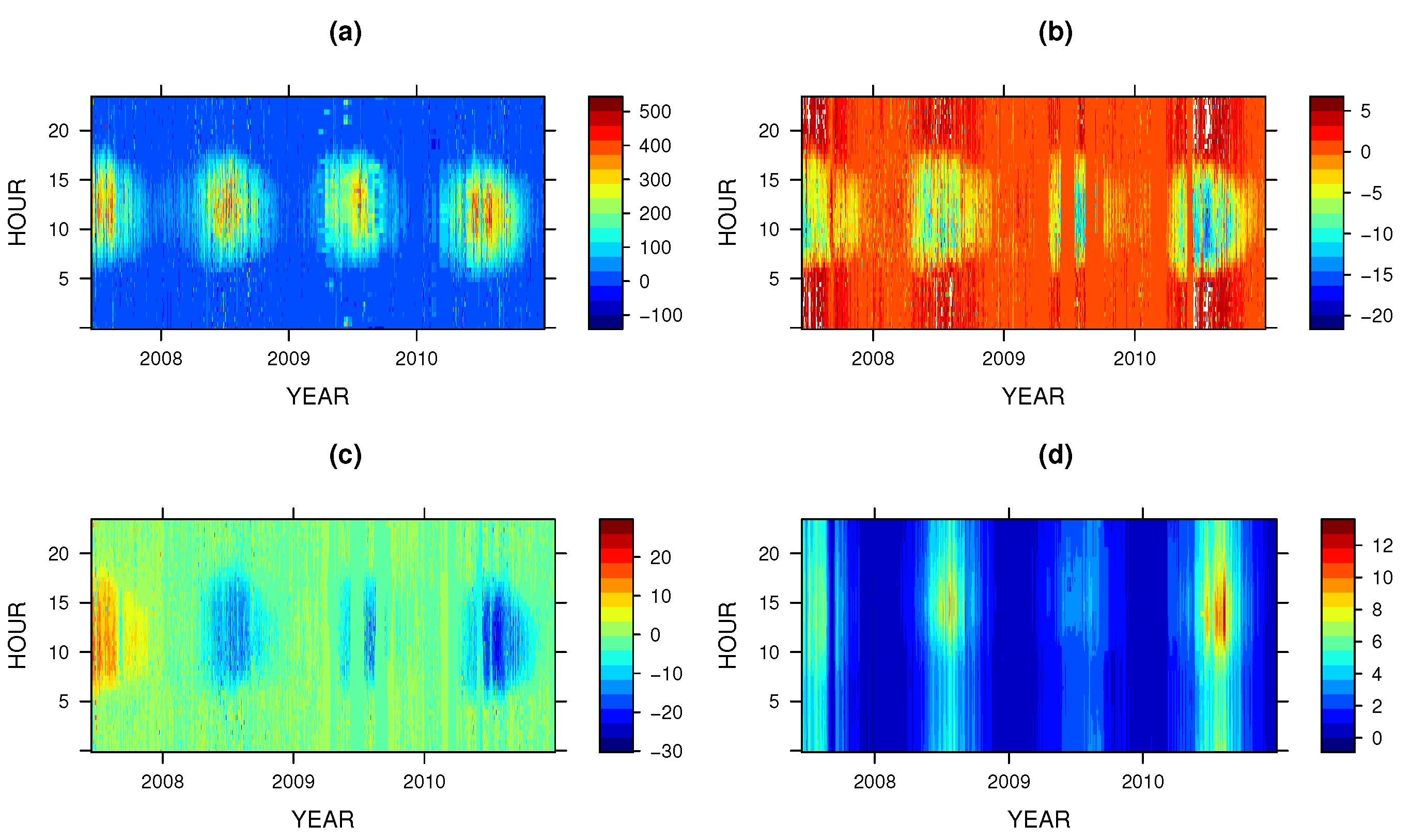 Figure 1
Share & Cite This Article
MDPI and ACS Style
Brunsell, N.A.; Wilson, C.J. Multiscale Interactions betweenWater and Carbon Fluxes and Environmental Variables in A Central U.S. Grassland. Entropy 2013, 15, 1324-1341.
Related Articles
Comments
[Return to top]