OsPOP5, A Prolyl Oligopeptidase Family Gene from Rice Confers Abiotic Stress Tolerance in Escherichia coli
Rice Institute, Sichuan Agriculture of University, Chengdu 611130, China
†
These authors contributed equally to this work.
*
Author to whom correspondence should be addressed.
Received: 23 July 2013 / Revised: 16 September 2013 / Accepted: 27 September 2013 / Published: 10 October 2013
Abstract
The prolyl oligopeptidase family, which is a group of serine peptidases, can hydrolyze peptides smaller than 30 residues. The prolyl oligopeptidase family in plants includes four members, which are prolyl oligopeptidase (POP, EC3.4.21.26), dipeptidyl peptidase IV (DPPIV, EC3.4.14.5), oligopeptidase B (OPB, EC3.4.21.83), and acylaminoacyl peptidase (ACPH, EC3.4.19.1). POP is found in human and rat, and plays important roles in multiple biological processes, such as protein secretion, maturation and degradation of peptide hormones, and neuropathies, signal transduction and memory and learning. However, the function of POP is unclear in plants. In order to study POP function in plants, we cloned the cDNA of the
OsPOP5
gene from rice by nested-PCR. Sequence analysis showed that the cDNA encodes a protein of 596 amino acid residues with
M
w
≈ 67.29 kD. In order to analyze the protein function under different abiotic stresses, OsPOP5 was expressed in
Escherichia coli.
OsPOP5 protein enhanced the tolerance of
E. coli
to high salinity, high temperature and simulated drought. The results indicate that
OsPOP5
is a stress-related gene in rice and it may play an important role in plant tolerance to abiotic stress.
View Full-Text
►

▼

Figures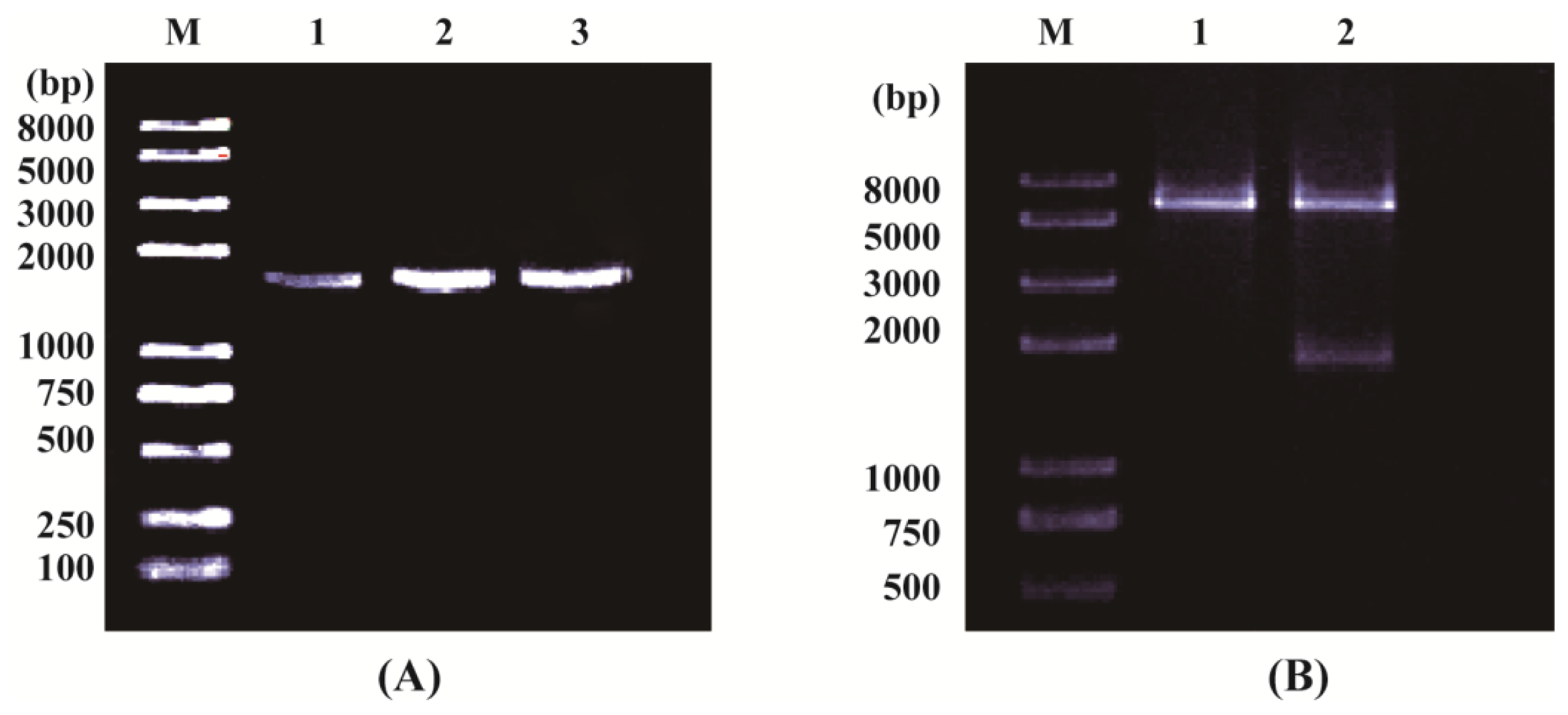 Share & Cite This Article
MDPI and ACS Style
Tan, C.-M.; Chen, R.-J.; Zhang, J.-H.; Gao, X.-L.; Li, L.-H.; Wang, P.-R.; Deng, X.-J.; Xu, Z.-J. OsPOP5, A Prolyl Oligopeptidase Family Gene from Rice Confers Abiotic Stress Tolerance in Escherichia coli. Int. J. Mol. Sci. 2013, 14, 20204-20219.
Related Articles
Comments
[Return to top]