Hepatic Adverse Effects of Fructose Consumption Independent of Overweight/Obesity
Laboratory of Morphometry, Metabolism and Cardiovascular Disease, Biomedical Center, Institute of Biology, State University of Rio de Janeiro, Av. 28 de Setembro 87 fds, Rio de Janeiro 20551-030, Brazil
*
Author to whom correspondence should be addressed.
Received: 12 September 2013 / Revised: 17 October 2013 / Accepted: 23 October 2013 / Published: 5 November 2013
Abstract
The chronic intake of fructose has been linked to insulin resistance, obesity, dyslipidemia and nonalcoholic fatty liver disease (NAFLD), which in turn, may progress to nonalcoholic steatohepatitis (NASH). We aimed to evaluate the magnitude of the effects of the chronic consumption of high-fructose (HFr) and high fat (HF) alone or combined. Four groups of male mice were fed different diets for 16 weeks: standard chow (9% fat: SC), HF diet (42% fat), HFr diet (34% fructose) and HF/HFr diet (42% fat, 34% fructose). The food intake was not different among the groups, and the body mass was not greater in the HFr group than in the SC group. The homeostasis model assessment for insulin resistance (HOMA-IR), as well as plasmatic total cholesterol and triglycerides were greater in the groups HF, HFr, and HF/HFr group than in the SC group. We observed in the groups HF, HFr and HF/HFr, compared to the group SC, nonalcoholic fatty liver disease (NAFLD) with a predominance of lipogenesis mediated by SREBP-1c and PPAR-γ, and a reduction of the oxidation mediated by PPAR-α. We also observed an increase in gluconeogenesis mediated by the GLUT-2 and the PEPCK. Importantly, we identified areas of necroinflammation indicating a transition from NAFLD to nonalcoholic steatohepatitis in the HFr and HF/HFr groups. This study is relevant in demonstrating that fructose consumption, even in the absence of obesity, causes serious and deleterious changes in the liver with the presence of the dyslipidemia, insulin resistance (IR), and NAFLD with areas of necroinflammation. These conditions are associated with a poor prognosis.
View Full-Text
►

▼

Figures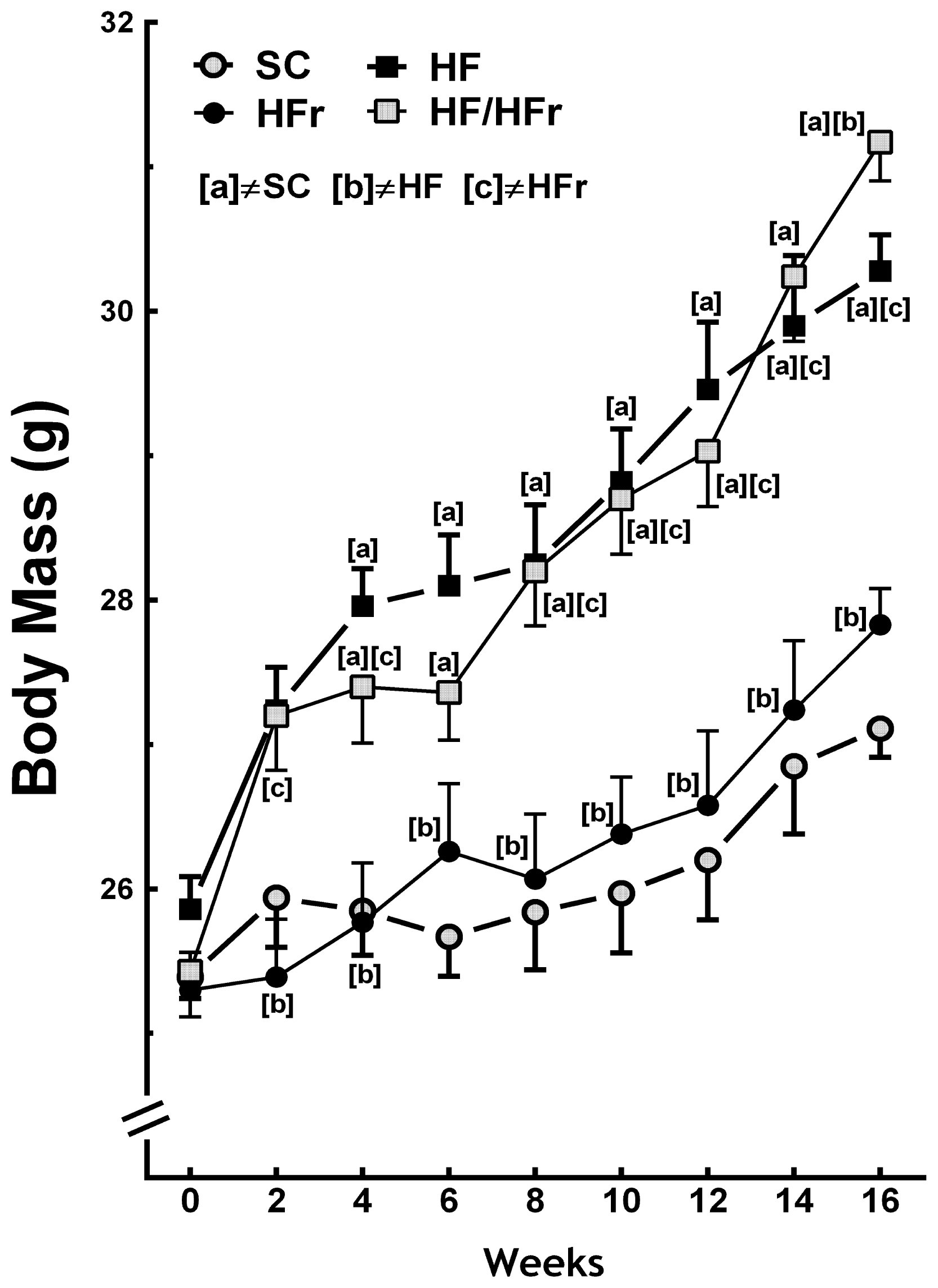 Share & Cite This Article
MDPI and ACS Style
Schultz, A.; Neil, D.; Aguila, M.B.; Mandarim-de-Lacerda, C.A. Hepatic Adverse Effects of Fructose Consumption Independent of Overweight/Obesity. Int. J. Mol. Sci. 2013, 14, 21873-21886.
Related Articles
Comments
[Return to top]