Preparation and Evaluation of Dental Resin with Antibacterial and Radio-Opaque Functions
1
Department of Biomaterials Science, Institute of Dentistry and BioCity Turku Biomaterial Research Program, University of Turku, Turku 20520, Finland
2
Turku Clinical Biomaterials Centre-TCBC, University of Turku, Turku 20520, Finland
3
College of Materials Science and Engineering, South China University of Technology, Guangzhou 510641, China
4
Institute of Dentistry, University of Turku, Turku 20520, Finland
*
Author to whom correspondence should be addressed.
Received: 10 January 2013 / Revised: 26 February 2013 / Accepted: 4 March 2013 / Published: 7 March 2013
Abstract
In order to prepare antibacterial and radio-opaque dental resin, a methacrylate monomer named 2-Dimethyl-2-dodecyl-1-methacryloxyethyl ammonium iodine (DDMAI) with both antibacterial and radio-opaque activities was added into a 2,2-bis[4-(2-hydroxy-3-methacryloyloxypropyl)-phenyl]propane (Bis-GMA)/methyl methacrylate (MMA) dental resin system. Degree of conversion (DC), flexural strength (FS) and modulus (FM), water sorption (WS) and solubility (WSL), antibacterial activity, and radio-opacity (ROX) of the obtained dental resin system were investigated. Bis-GMA/MMA resin system without DDMAI was used as a control. The results showed that DDMAI could endow BIS-GMA/MMA resin system with good antibacterial (
p
< 0.05) and radio-opaque function without influencing the DC (
p
> 0.05). However, incorporating DDMAI into Bis-GMA/MMA resin could reduce mechanical properties (
p
< 0.05) and increase WS and WSL (
p
< 0.05), thus further work is needed in order to optimize the resin formulation.
View Full-Text
►

▼

Figures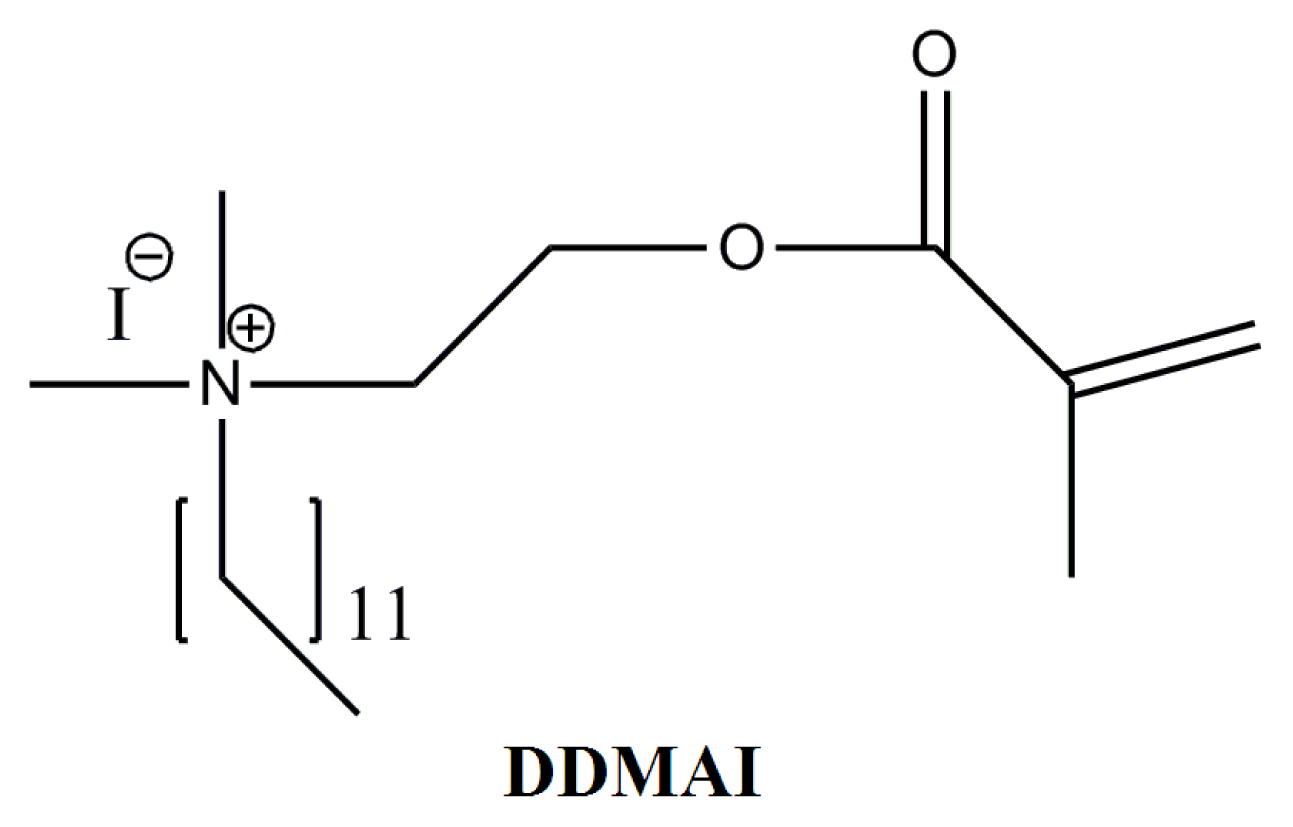 Share & Cite This Article
MDPI and ACS Style
He, J.; Söderling, E.; Vallittu, P.K.; Lassila, L.V.J. Preparation and Evaluation of Dental Resin with Antibacterial and Radio-Opaque Functions. Int. J. Mol. Sci. 2013, 14, 5445-5460.
Related Articles
Comments
[Return to top]